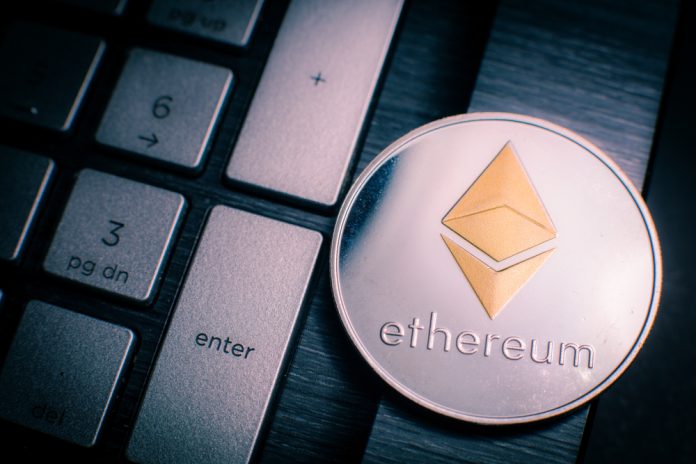 A lot of eyes are still on the top cryptocurrencies and digital assets ranked by market cap. It would appear none of these markets will budge much unless Bitcoin goes through a major bull run. Even though Ethereum is slated to undergo a big network upgrade soon, most traders are not even excited for it, by the look of things. As such, the value per ETH remains relatively low, but that is to be expected over the weekend.
Ethereum Price Slump Continues
It is always interesting to see how cryptocurrency markets tend to evolve when the going gets tough. Although most have high expectations for the Bitcoin price, it seems those feelings are not warranted at this time. More specifically, the value per BTC remains very low and until that improves, the Ethereum price will not see too much price action either. Now would be a good time for altcoins to decouple themselves from Bitcoin, yet that is not happening either.
Over the past 24 hours, the Ethereum price has noted a minor 0.4% drop in USD value, bringing the ETH price to $126.98. There is a 0.4% gain in ETH/BTC, though, albeit that isn't sufficient to offset all USD losses just yet. One Ether is now valued at 0.0347 BTC, which is still a long way removed from the 0.04 BTC level reached just a few days ago.  Very few people can make sense of this current market trend these days and the wait for improvement is far from over.
The big news for the coming week is how Ethereum will undergo the Constantinople hard fork in a few days from now. While this should not impact the network in a negative manner, it is still advised to go through the team's blog post and prepare for what will be happening next.  Especially service providers and exchanges would do well to ensure they are ready for the upgrade. This new stage of development seemingly doesn't spark any Ethereum price action as of yet.
Ethereum's Constantinople network upgrade is less than a week away! Click this post for more info and what you need to do to prepare. #Constantinople #Ethereum https://t.co/INdaaMF9iQ

— Ethereum (@ethereum) January 11, 2019
As one would come to expect, this new hard fork will spawn yet another clone of Ethereum no one genuinely asked for. Ethereum Classic has become its own project, yet suffered from a 51% attack this week. The launch of Ethereum Classic Vision will coincide with the Constantinople hard fork, and will allegedly be introduced as an airdrop. Even so, users are advised to tread with caution where this currency is concerned, as there is always a possibility this will turn into a scam. Moreover, it seems no top exchanges will actively support the airdrop at this time.
Ethereum Classic Vision is a new cryptocurrency that intends to bridge this divide of expectations and reality. #ETH #ETC #ETCV #Bounty #Fork #Ethereum #PoS #Airdrop#ETCV #EthereumClassicVision #Blockchain #Investing #HardFork #Ethereum

— zinson (@zinson01) January 12, 2019
On the technical front, it seems there has been a recent Raiden workshop which is designed to show off the future scaling of Ethereum. Raiden is a layer-two scaling solution which can take Ethereum to a whole new level in the future, although there is plenty of work to be done to get people more acquainted with this concept. Workshops like these help pave the way for future success in this regard, and one can hope more events like these will occur in the future.
Great Raiden workshop yesterday with guest appearance from @LefterisJP to answer hard questions. Thx Lefteris!

We did not have time to complete this workshop and will continue with another session. pic.twitter.com/Q2MWrJWyHp

— The Officious BokkyPooBah (@BokkyPooBah) January 12, 2019
It would appear the Ethereum price will remain at a status quo for the coming few hours. That is, assuming the Bitcoin price doesn't lose even more value over this weekend, which remains a very real possibility. The overall trading volume for ETH is still very impressive at this time, although no real changes in either USD and BTC value are expected at this point. Some price stability is very valuable under these current circumstances, even for markets like Ethereum.
---
Disclaimer: This is not trading or investment advice. The above article is for entertainment and education purposes only. Please do your own research before purchasing or investing into any cryptocurrency.
Image(s): Shutterstock.com