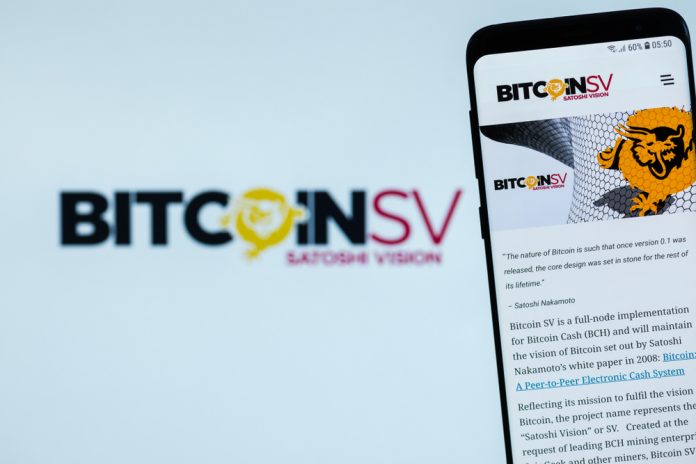 There is still a lot of uneasy momentum across the cryptocurrency markets as of right now. Most of the top markets remain down, even though some of them have shown some signs of recovery along the way. Bitcoin SV, for example, is effectively gaining some value whereas the rest of the markets remain in a sort of deadlock. That in itself is rather interesting to take note of, although this may be a sign of how other markets will evolve.
Bitcoin SV Price Run is Interesting
Although a lot of cryptocurrency users expected the Bitcoin SV excitement to quiet down now that Bitcoin Cash has clearly proven to be superior in terms of market cap, the reality is often very different. Although there is a clear price gap between BSV and BCH right now, it would appear the community supporting this latest forked currency is still in place as of today. As such, one has to wonder what the future will hold for this particular currency moving forward.
Over the past 24 hours, it would appear the Bitcoin SV price has risen by 10% in USD value and 9.4% in BTC value. As such, one BSV is vlaued at $81.38 again. This latter part is what most people will be excited about at this stage, as a lot of altcoin traders are interested in increasing their Bitcoin holdings first and foremost. The USD value gains for Bitcoin SV are also quite interesting to keep an eye on, especially now that Bitcoin remains in the dirt.
On social media, there has never been a lack of excitement when it comes to Bitcoin SV, either for better or worse. Bittrex is collecting feedback from its users to effectively enable additional USD trading markets. Benja Baba would like to see Bitcoin SV added to this list, although it remains to be seen if and when the exchange will comply with that particular request. More fiat currency gateways are always good for any currency, though.
— benja SV baba (@ramanasteaching) January 12, 2019
It would also appear some exchanges are still labeling Bitcoin SV and BCHSV at this point. Considering how the hash war was decided upon quite some time ago, it is evident Bitcoin Cash and Bitcoin SV will live on as two separate entities in the future. As such, there is no reason for Poloniex not to able it as BSV like virtually all other exchanges on the market today. Ensuring this ticker is displayed correctly is rather critical in this industry.
@Poloniex when will you change the ticker from #BCHSV to #BSV?

— Vegard Wikeby #BitcoinSV (@vegardwikeby) January 12, 2019
When it comes to comparing Bitcoin SV to other cryptocurrencies, one has to wonder if there is any point in even doing so. Most currencies tend to do their own thing regardless. Timmy Trombone is convinced BSV has become superior to Ethereum bad Bitcoin in many different ways. While that may be an interesting sentiment to some, it seems far more likely all of these currencies will continue to exist moving forward. How their "power rankings" hold up, is a different matter altogether.
ETH was the new BTC!

Inflated value based on a million different -no name- ico coins.

Albeit a great alternative at the time.

ETH was surpassed by more functional tech.

So many other functional projects.

Still useless as the original Bitcoin lives!!

Rejoice in #BSV

— Timmy trombone (@timmy_trombone) January 12, 2019
Even though it would appear as if the interest in Bitcoin SV has risen once again, it remains to be determined if there is any life to this particular trend. There is a lot of trading volume for BSV, although it seems to be a matter of time until some of these recent gains are wiped out by traders taking quick profits in the process. It is all about increasing BTC holdings first and foremost, regardless of which other currency may be rising in value.
---
Disclaimer: This is not trading or investment advice. The above article is for entertainment and education purposes only. Please do your own research before purchasing or investing into any cryptocurrency.
Image(s): Shutterstock.com