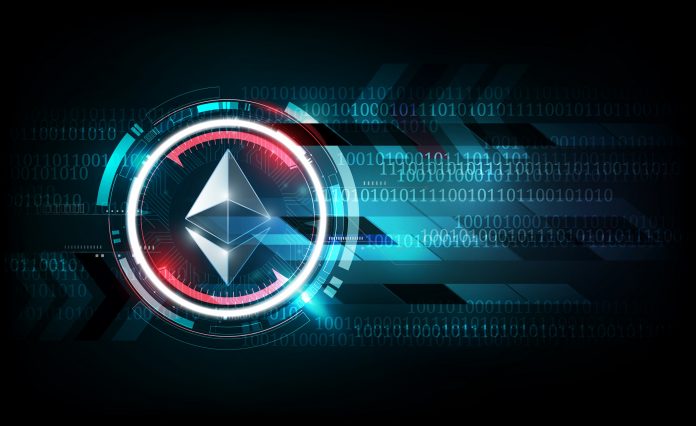 It is not the weekend most cryptocurrency users have been looking for. An ongoing wave of bearish pressure has caused major setbacks over the past few hours with no improvements in sight. Even the Ethereum price is stuck in the red, following another pretty steep loss. How all of this will affect the markets in the long run, remains somewhat unclear for now.
Ethereum Price Continues to Decline
When the value of Bitcoin goes in the red, virtually all other markets will follow in quick succession. Keeping that unwritten rule in mind, it is only normal the Ethereum value cannot sustain its current level for very long. Following further losses in USD and BTC value, the future for this token remains somewhat questionable. Combined with the Constantinople fork delay, this can turn into very ugly price momentum fairly quickly.
Over the past 24 hours, there has been a very interesting Ethereum price trend. While the losses in ETH/BTC are kept to just 0.6%, it seems the USD ratio is going off the rails right now. With another 4.7% setback to contend with, it is evident the $120 level could not be sustained for long. It seems more likely the token will hit $115 fairly soon if this trend continues,  albeit one never know what the future will hold.
On social media, all of the discussions pertaining to Ethereum are somewhat controversial as of right now. Thomas Pepperz currently confirms it wouldn't be too expensive to perform an attack against the Ethereum network, although keeping up this attack for over an hour is still somewhat costly. What is concerning is how this cast has dropped off significantly in the past few hours.
Here are the hourly attack cost rate for #Ethereum for the last three hours: $86.9K, $81.K, $80.1K.

Currently studying the relationship between #market cap, trade value, network activity, & the attack cost of diff sets of #cryptocurrency. #BTC #ETH #ethereum #cryptotrading pic.twitter.com/BbSEhkJNhS

— Thomas A. Pepperz (@ThomasPepperz) January 20, 2019
Rahul Bijlaney is not too happy with the current Ethereum momentum, which is only to be expected. As the price is below $120, the market can easily swing in either direction. If the value were to drop to $109 or lower for an extended period of time, this token may very well be in serious trouble for the foreseeable future.
#ETH #Ethereum settles below 120.45
Not a good sign. A stay below $109 for 6 hours and one would want to book out.#cryptosignal #altcointrading #Altcoins #CryptoNews

— Rahul Bijlaney (@RahulBijlaney) January 20, 2019
What is rather worrisome is how the number of active Ethereum wallets also appears to be on the decline as of late. There is also far less transaction volume, despite an increase in overall transfers. While these statistics are not necessarily problematic for a Sunday, these are all statistics well worth keeping an eye on for the future.
#Ethereum daily overview

1. Active Wallets -5.96%
272077 Last | -17257 Chg.
2. Total transaction volume in USD -15.4%
320468302.96 Last | -58338534.49 Chg.
3. Amount of ETH Transactions +4.22%
538899 Last | +21817 Chg.https://t.co/bN0ocqZ01V#ETH #Analytics pic.twitter.com/0NFYI9YDie

— COR Index (@CORIndex) January 20, 2019
It is evident the value of Ethereum is dropping because Bitcoin's price remains in the dirt. For the time being, it appears very unlikely that situation will change in the coming hours or even days. At the same time, one has to keep in mind there is always a chance the market will turn around on a dime. How that will affect Ethereum's value, remains to be determined.
---
Disclaimer: This is not trading or investment advice. The above article is for entertainment and education purposes only. Please do your own research before purchasing or investing into any cryptocurrency.
Image(s): Shutterstock.com