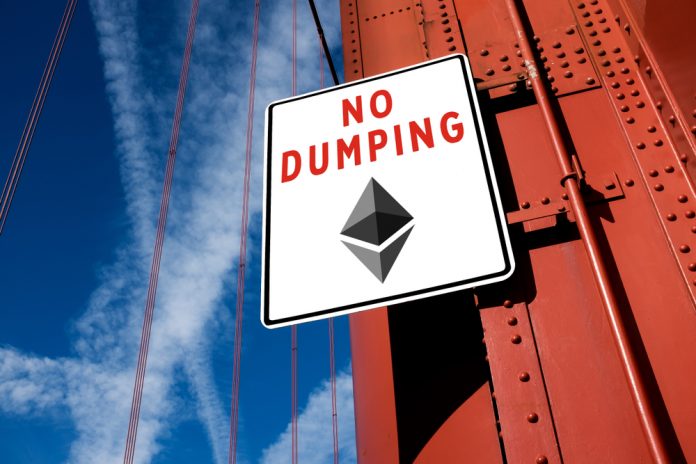 Although it was somewhat to be expected, today isn't off to a good start for the cryptocurrency markets. Everything has gone in the deep red due to a rather bearish one-hour chart. Sustaining uptrends has proven difficult in this industry for some time now. The Ethereum price knows this all too well, as it has dropped below $140 once again and may continue to drop lower.
Steep Ethereum Price Drop Materializes
After what seemed to be a somewhat promising start to the year 2019, the cryptocurrency markets have come under severe bearish pressure once again. To most speculators, this doesn't come as a big surprise. It was rather clear the bearish market is far from over at this point and a correction would kick in sooner rather than later. The volatile nature of that correction isn't exactly what most people expected, though, yet the situation is still developing at this time.
Over the past 24 hours, there has been a pretty steep drop off in the Ethereum price department. Once Bitcoin starts slipping, all other currencies will usually follow suit. The current 8.5% USD value decline brings the Ether price down to $139.34. There is also a net 3.5% loss in ETH/BTC, as the 0.04 BTC level seems unreachable at this time. Unfortunately, this may very well be only the beginning of what is still in store.
On social media, there are only debates regarding the Ethereum price right now, instead of the upcoming Constantinople hard fork. That is always a bit unfortunate, although it is also to be expected under these conditions. CryptoMeter claims there has been recent ETH selling activity valued at over $7m, which is rather interesting. This indicates the sell pressure will, most likely, continue for quite some time to come.
#BINANCE: #ETH Selling Activity Worth 7M+ USDT #cryptocurrency #cryptotrading visit us at https://t.co/LIVO4vKBXG

— Visit CryptoMeter.io (@CryptoMeterIO) January 10, 2019
Dajuan, a fan of using far too many capital letters in his tweets, would like to remind everyone the bear market is still in full effect as of right now. He would also like to warn users not to try and catch this falling knife. While gloating is always easier in hindsight, it is evident this wave of pressure may very well remain in place for some time to come. That would be rather unfortunate, although it is also completely normal.
#FALLINGKNIFE #BTC #ETH #ADA SO MUCH FOR THOSE LONG PLAYS ..LMFAO YALL KNOW WE STILL IN A BEAR MARKET RIGHT 🤣🤣🤣🤣 DONT HAT THE PLAYA HATE THE GAME BABY!!!!!!!!! #cryptocurrency #blockchain pic.twitter.com/XZJsiB8vMo

— Dajuan (@DAJUAN_DON) January 10, 2019
Last but not least, the price charts all tell the same tale for most cryptocurrencies right now. Everything seemed fine until a few hours ago, when a sudden massive sell-off was triggered for most currencies. It is uncanny how one hourly candle can destroy any support level in quick succession, but that is the nature of volatile industries first and foremost.
Last day's nice green candle has changed its colour. #Bears remain strong.
Where are #BTC and #ETH going? pic.twitter.com/199Lk8U0mK

— Tobias (@to61free) January 10, 2019
Under these market conditions, it would appear as if that will be all there is to note today. Every major market lost value in quick succession and it may take a while to recoup the losses. Surprisingly, it seems the Ethereum price pressure isn't pushing the value down deeper at this point, which may indicate the real panic selling has yet to kick in. That would not be a favorable outcome, although one never knows how cryptocurrency traders and investors respond to market movements.
---
Disclaimer: This is not trading or investment advice. The above article is for entertainment and education purposes only. Please do your own research before purchasing or investing into any cryptocurrency.
Image(s): Shutterstock.com