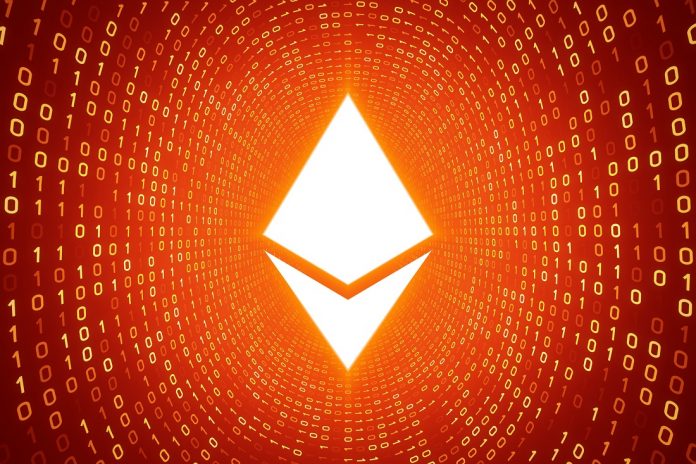 Things are not going according to plan for most cryptocurrencies right now. Especially where Ethereum is concerned. The price isn't looking all that great. It seems unlikely this situation will turn around anytime soon, although one never knows what the future will hold. For the time being, the downtrend will probably continue over the weekend.
Ethereum Price Decline Continues
No one will really be surprised to learn the current Ethereum price momentum is anything but positive. There has been a steep setback over the past few days and the trend continues ahead of the weekend. That in itself is quite interesting, even though few people expect any major changes moving forward. With the $120 level now under pressure, anything is possible, though.
Over the past 24 hours, there has been a somewhat remarkable price trend for Ethereum. Following another 2.1% decline in USD value and a 1.4% drop in BTC value, the current Ether value isn't looking too great. It wouldn't be unlikely to see this token drop below $120 in the next few days, although no real massive drops should be realized in the process.
One interesting note on Twitter is how Matt Leising points out how clunky most Ethereum projects still are. Although he eventually succeeded in making everything work, this is not a positive sign. Anyone who is less technically inclined will probably give up on dealing with Ethereum sooner rather than later. That in itself is something which needs to be overcome but may take some time to effectively do so.
I just created my @uport_me identity to register for #ETHDenver — 2 thoughts: like a lot of #ethereum projects right now, it was a bit clunky and took several times for me to get it to work; but it's pretty cool how automated it was once I figured it out

— Matt Leising (@mattleising) January 18, 2019
Although memes and Ethereum are usually not the best of combinations. It is always funny to see what people come up with these days. Tom Shaughnessy has come up with a very interesting Ethereum-related "communication problem". Although it is somewhat telling of the state of this project right now, it seems to be a matter of time until this situation is properly resolved.
I had to #Ethereum pic.twitter.com/d8tTrJEUu1

— Tom Shaughnessy 💡 (@Shaughnessy119) January 18, 2019
For those who want a more technical-oriented analysis of the current price momentum, the following chart doesn't look too promising. It is evident there is an ongoing downtrend on the market right now and one that might not necessarily relent anytime soon. Although CryptoACG claims a drop to $55 is possible, that might not necessarily happen anytime soon. Even so, any option should be kept in mind at all times.
#ETH 3 day chart. You have to at least consider the possibility of #ethereum getting to $40-$55 don't you? pic.twitter.com/L1sPPgjS2B

— CryptoACG (@CryptoACG) January 18, 2019
Based on all of these circumstances, it is evident the weekend might not yield any real gains. Most traders will not be too pleased by this trend, but there isn't much one can do about it either. Unless Bitcoin shows a miraculous recovery in the near future, all other currencies and assets will remain in the red as well. For Ethereum, that means this current price range may become the new normal, at least for a few days.
---
Disclaimer: This is not trading or investment advice. The above article is for entertainment and education purposes only. Please do your own research before purchasing or investing into any cryptocurrency.
Image(s): Shutterstock.com