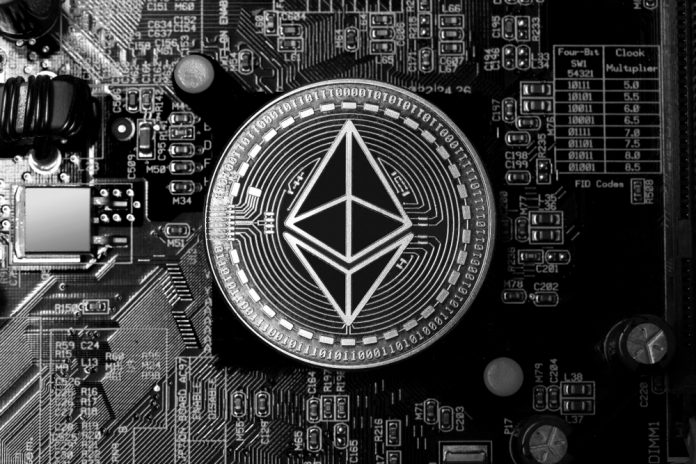 As is usually the case on Saturday, it is rather difficult to make sense of the cryptocurrency markets. The entire top 10 is in the red, with the exception of Ethereum, For some unknown reason, the Ethereum price is still up by 1,16%. Even so, maintaining a value of $500 will remain a massive challenge moving forward.
The Ethereum Price Stays in the Green
It is evident the market pressure which kept cryptocurrency in its grip since January of 2018 has not relented at this time. Nor will that situation necessarily change, as there are quite a few more weeks, if not months, of negative pressure still ahead. This will also impact the Ethereum price in one way or another, even though it seems to be holding its own for now.
Even so, the past 24 hours have resulted in a net gain of 1.16% for the Ethereum price. Albeit it will not shock anyone per se, it is rather intriguing to see this is the only currency in the entire top 10 to note some positive momentum. While it is currently insufficient to keep the Ethereum price above $500, there will be an interesting battle to keep an eye on.
This Ethereum price increased is facilitated by a medium increase in the ETH/BTC ratio over the past 24 hours. It is a rather surprising turn of events, as Ether has successfully gained 2.11% on Bitcoin. In most cases, all altcoins – including Ethereum – tend to lose value when Bitcoin goes in the red. Right now, that is not exactly the case.
Unlike most other alternative cryptocurrencies, Ethereum doesn't suffer from a major decline in trading volume. It seems to hold its own with $1.47bn in volume. Again, not the most impressive number for this particular altcoin, but given how all other currencies are performing, one has to take every small positive trend at face value.
Looking over the exchanges ranked by trading volume OKEx is still in the lead, which won't surprise anyone. Binance and Bitfinex complete the top three, with Huobi and another Binance pair in the top five. An interesting collection of markets, albeit only one fiat currency pair in the top five can be quite worrisome in the long run.
Whether or not the Ethereum price can find stability at $500, remain to be determined. If the altcoin maintains a gain over Bitcoin, no real declines should be expected. That is, assuming the Bitcoin value itself doesn't plummet in the coming hours. All things considered, the Etheruemprice looks rather healthy, but there's always room for improvements.
Image(s): Shutterstock.com