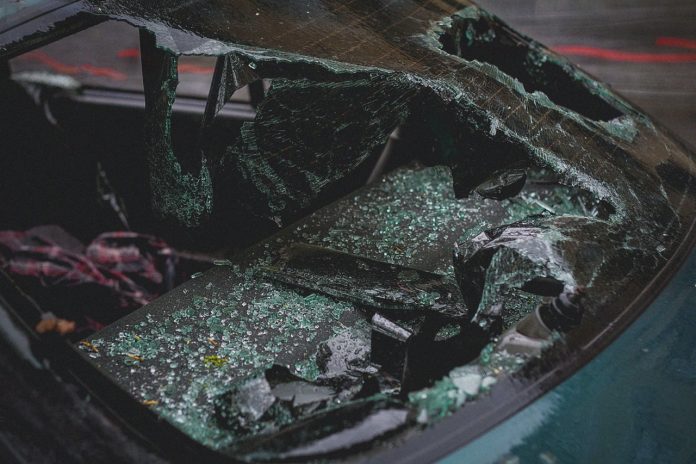 While May was one of the best months for crypto markets this whole year, June is off to a rough start. After trading sideways for three days, all cryptocurrency markets flash crashed earlier today. Most coins are down double digits with Ethereum dropping roughly 10% from a high of $269 to a low of $245. At the time of writing ETH/USD is trading at $248 fighting to establish support at the $250 level.
In an article written last week, we predicted that there will be some bearish momentum over the weekend. While our prediction was slightly off by a day, there were a few reasons why the correction was imminent. Specifically the three reasons which may be responsible for today's drop are:
Support levels turning into resistance
Second correction wave is in place
Mining difficulty is a mystery factor
For an explanation regarding each reason check out "the top 3 reasons why this weekends bitcoin price outlook is bearish"
While the above speculation was related to Bitcoin price specifically, most cryptocurrencies (including Ethereum) are closely following BTC's path. Meaning similar reasons apply to ETH as well.
When it comes to Ethereum news, there are some big things brewing for ETH. Specifically, EY's Nightfall Privacy Toolset for Ethereum is a major development for the cryptocurrency. This new toolset is the first set of privacy protocols for Ethereum which is developed by a consultancy firm called EY. Nightfall is designed for corporate clients who are looking to use ETH for non-transactional purposes and who require a layer of privacy.
Ethereum Price Technical Analysis
Looking at the Ethereum Price, we can see that the current low of $250 has significant support that has been tested before at the end of May. As such, we should expect that the market will either bounce up from the current price or trade sideways before making its next move.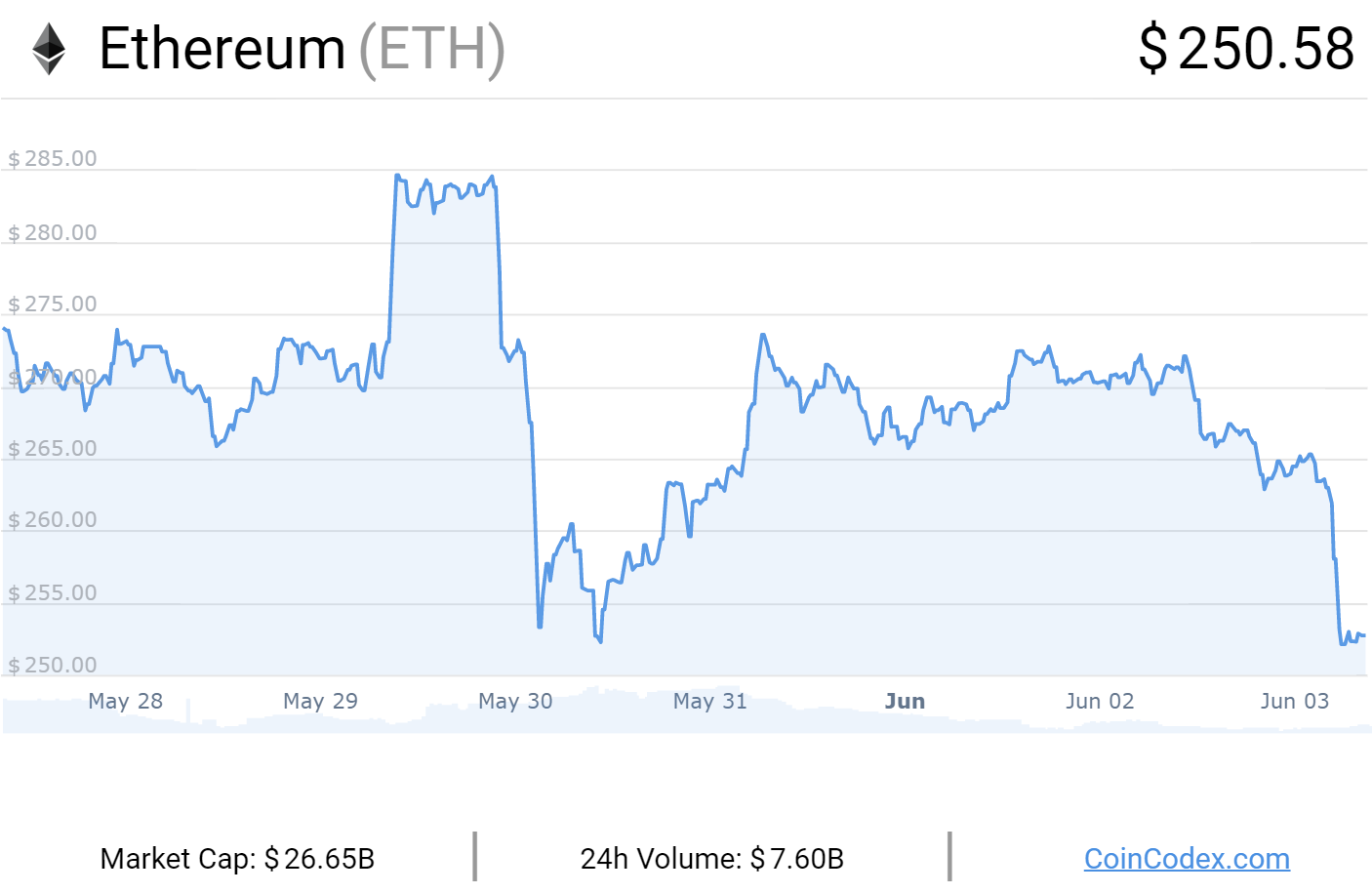 We can also see that the current trading volume is relatively low compared to what we had back in May. As such, even though the drop looks significant, there's plenty of chance for recovery. After all, the overall sentiment is still bullish regardless of intraday market corrections.
Ethereum Price Chart Courtesy of CoinCodex
---
Disclaimer: This is not trading or investment advice. The above article is for entertainment and education purposes only. Please do your own research before purchasing or investing into any cryptocurrency or digital currency.