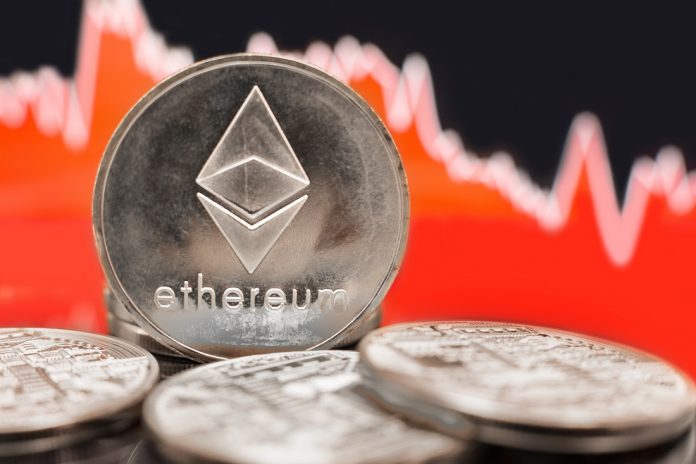 Even though a lot of Ethereum users were excited about the Constantinople hard fork, it seems that will not be happening after all. Another unforeseen delay in deploying this network upgrade could have a disastrous effect on the Ethereum price. So far, that is not necessarily the case, although one has to wonder how this particular market will evolve in the coming hours and days.
What Comes Next for the Ethereum Price?
As the top cryptocurrency markets remain subjected to bearish pressure, it is evident no imminent positive changes need to be expected. In the case of Ethereum, it seems there is some slightly bullish momentum on the hourly charts right now. Unfortunately, the overall price trend remains rather bothersome, as there hasn't been any real improvement to speak of. With the recent Constantinople fork delay, that might not necessarily change in the near future either.
Over the past 24 hours, the Ethereum price trend remains rather bearish first and foremost. A net 3.3% loss in USD value is still present, as the price seems stuck at $124-$125. There is also a 2.57% decline in ETH/BTC which needs to be taken into account at all times.  For the time being, it is a bit unclear if any real improvements can be noted in the coming hours, as it will mainly depend on Bitcoin's momentum first and foremost.
The big news of the day is how the Ethereum Constantinople hard fork has been postponed indefinitely. This upgrade was supposed to go into effect this month, yet the developers were informed of a potential major bug in the code. As such, revising the entire project and ironing out all of the bugs will be the top priority first and foremost. No official ETA has been provided for the upcoming Constantinople upgrade, although postponing this implementation seems to be the best course of action right now.
The main players in the #Ethereum community have determined that the best solution would be to delay #Constantinople. Since the risk is nonzero and the time required to determine it is longer than the time available before the upgrade, it was decided to postpone the fork,

— 🐎Dark Horse Rider🐎 (@DarkHorseXRP) January 16, 2019
In more positive news, it would appear as if Ethereum is getting two additional fiat currency market son the Binance exchange. That is always a good sign, as bringing more fiat currency gateways to the table can give all cryptocurrency markets a much-needed shot in the arm. It is also interesting to note Binance is targeting GBP and EUR pairs, rather than the US Dollar. Most big exchanges seem to shun GBP trading, yet Binance is taking a different approach.
HUGE NEWS: $EUR and $GBP pairs announced by @binance.

Link: https://t.co/Uxdl664U1v#Bitcoin #Ethereum #CryptoCurrencies #Blockchain pic.twitter.com/5rGm8TJVqZ

— Crypto Rand (@crypto_rand) January 16, 2019
When looking at Ethereum from a technical point of view, it would appear as if the ETH/USD pair will test the support levels once again. That is not necessarily the momentum traders and speculators are hoping for, although there isn't anything one can do about it under these conditions unfortunately. This chart also indicates the overall bearish market trend will probably continue for the foreseeable future, which can push the price below $120 in the coming days.
$ETHUSD судя по осциллятору RSI, можно ожидать мощный импульс в сторону поддержки, несмотря на то, что монета движется в рамках восходящего тренда на мелких таймфреймах. Тем не менее, более-менее серьезных предпосылок для смены трендового движения у #Ethereum не наблюдается. pic.twitter.com/E5LIZ5gcQ1

— AMarkets (@amarkets_ru) January 16, 2019
Although Ethereum has plenty of trading volume to keep the market going, sustaining any positive momentum is difficult, if not impossible. This is not a problem native to Ethereum either, as all markets ultimately rely on Bitcoin's price trends. Until the world's leading cryptocurrency starts rising in value again,  all other markets will continue to struggle as well. The crypto winter is still in full effect, yet anything can change in the near future.
---
Disclaimer: This is not trading or investment advice. The above article is for entertainment and education purposes only. Please do your own research before purchasing or investing into any cryptocurrency.
Image(s): Shutterstock.com