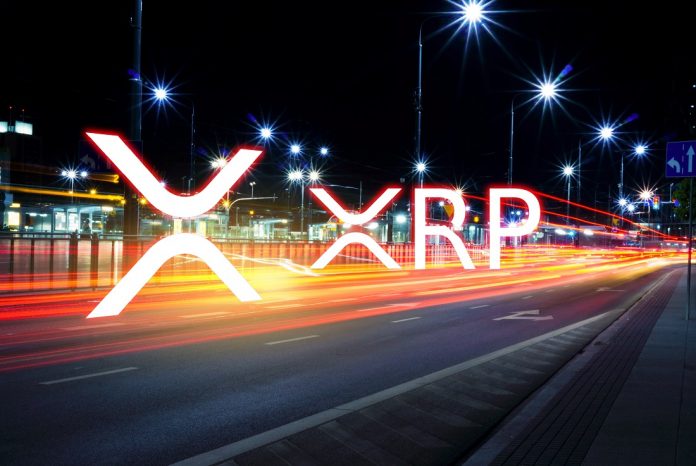 All markets remain subject to some very interesting price momentum first and foremost. Although there is no positive momentum to speak of, the bearish pressure seems to be disappearing as well. A status quo ensures across all markets, which can lead to some interesting developments. How all of this will affect the XRP price, is difficult to predict.
Uneasy XRP Price Momentum Continues
It has not been the promising start to 2019 most cryptocurrency and digital asset users had expected. That is rather unfortunate, although there are still over 11 months left in the year to make something happen. Some interesting uptrends have begun taking shape in the past few hours, although they are not necessarily as big as traders would like either. Any small gain is a victory in its own right under the current circumstances and should be appreciated as such.
Over the past 24 hours, there has been an interesting yet small XRP price uptrend. A minor 0.9% increase in USD value brings the price back to $0.334. There is also a 1.03% improvement in XRP/BTC, which ensures the XRP value will remain above the 9,050 Satoshi level for quite some time to come. Sustaining these gains will remain a top priority for any market, although that is still much easier said than done.
On social media, the discussions pertaining to this digital asset are still plentiful. Mercury FX, one of the many companies looking to incorporate XRP into its offerings, is still openly advertising the potential of this asset as of right now. Having the support of this company will be rather valuable in the long run, albeit it remains to be seen if companies like these can effectively influence the asset's price in the future.
Using #XRP to move your money faster and cheaper is a no-brainer, says our founder. #ripple #xrapid https://t.co/zQ8kpr0wb0 pic.twitter.com/jyUwbBP0vV

— Mercury-fx Ltd (@mercury_fx_ltd) January 16, 2019
The success of any asset, token, or cryptocurrency will mainly depend on whether or not there are sufficient use cases to contend with. In the case of XRP, there is no room for further hype, as there needs to be a utility-driven approach to this asset first and foremost. So far, it seems things are coming together rather nicely, although there is still a lot of work to be done. This asset was never designed to be a speculative asset, after all.
People have to realize that the hype is build my into the XRP price @ this point. Need bull run now and utility-driven #XRP volume for 📈 https://t.co/n50Ro2RQA5

— "RB3" – The Digital Asset Enthusiast (@RobertBagley) January 16, 2019
Not a day goes by without some funny memes being shared on the internet. In the case of XRP, it is rather uncommon to see any real memes being shared with the masses, but NoremacThink seems to be on the right track to correct that aspect. Although it remains to be seen if the meme in question is even applicable to this particular asset, it further shows the excitement and high hopes among community members.
Crawl, Walk, Run. #XRP is now walking. pic.twitter.com/8yMqEgtyY4

— NoremacThink (Inc.)®™ (@BoNoremac) January 16, 2019
For the time being, it seems no major changes should be expected as far as XRP is concerned. The asset is still doing just fine in the price department, even though some people might be growing impatient at this time. Everything always needs to be put into its proper perspective in this industry, and it would seem things are coming together behind the scenes. It also seems XRP will remain well ahead of Ethereum in market cap, for the time being, which is another small victory in its own right.
---
Disclaimer: This is not trading or investment advice. The above article is for entertainment and education purposes only. Please do your own research before purchasing or investing into any cryptocurrency.
Image(s): Shutterstock.com