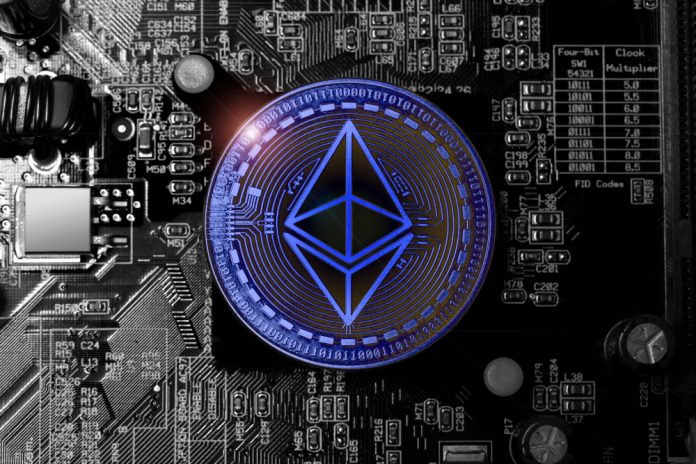 It has been a very difficult year for Bitcoin and all other cryptocurrencies. Ethereum, while once considered a rival to Bitcoin's market cap, has lost over 90% of its all-time high as well. The uptrend still hasn't materialized, albeit there is a lot of hope for the upcoming Constantinople hard fork. Assuming that doesn't get delayed again, some cautious optimism may be warranted.
Ethereum Price Outlook Remains Rather Bleak
It is only natural all cryptocurrencies and digital assets follow Bitcoin's momentum first and foremost. Ethereum is no exception in this regard, and it seems that will not necessarily change anytime soon either. The delayed Constantinople hard fork implementation has made a lot of people uneasy. Now that this fork will go live in January of 2018, the Ethereum price may start to climb again.
Until that happens, however, there will seemingly be even more negative pressure first and foremost. Over the past 24 hours, there has been another 1.4% decline in USD value, yet there is a 12% increase in the ETH/BTC ratio. This pushes the price to $90, a level of relative support. A very peculiar development first and foremost, as this seems to indicate there may be some further price action in the BTC department over the coming days.
The big news of the day is how the new Opera browser for Android comes with a built-in Ethereum wallet. That is a very peculiar, yet interesting development. This would also seem to confirm the Opera team is quite confident Ethereum will be used as a currency much more in the future. Only time will tell if that will indeed be the case. Developments like these can give the currency a much-needed boost.
Unlike what some sources claim, however, there will be no cryptocurrency cold storage solution for the upcoming Samsung S10 phone. It would appear a fair few media sources misquoted this information, albeit it wouldn't be impossible for such a company to do so. After all, there is still a lot of hype associated with blockchain phones these days.
As is usually the case when the Ethereum price moves, people will jump on it like a hawk. The chart outlined by Crypto Disrupt appears to be in play once again, and there are several resistance lines that need to be overcome. It is equally possible the support line will break, though, which would result in a continuation of the overall downward trend first and foremost.
Just like clockwork #ETH now pulling back and testing support on that line.

— occasionaltrader (@occasionaltrad1) December 13, 2018
Based on the current market conditions, it would appear the Ethereum price will not see a big rebound before 2019 at the earliest. Ending the year on a somewhat positive note would certainly be promising, yet it is still too early to tell if that is effectively possible. Even so, a lot of things will be happening next year, which should give the ETH value a healthy nudge. That is, assuming the developers can deliver on Constantinople.
---
Disclaimer: This is not trading or investment advice. The above article is for entertainment and education purposes only. Please do your own research before purchasing or investing into any cryptocurrency.
Image(s): Shutterstock.com