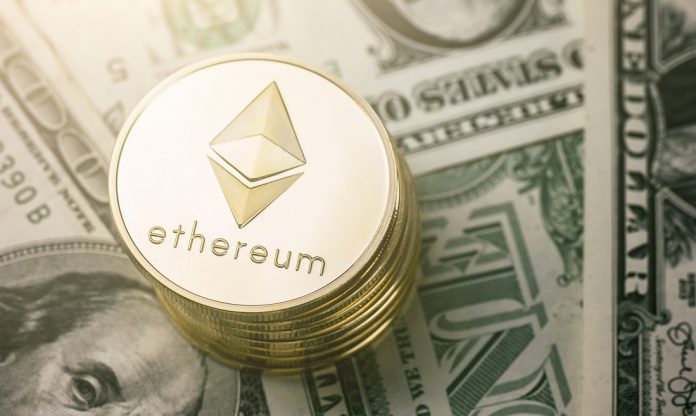 When looking across the different cryptocurrency markets, it quickly becomes apparent there will be some positive momentum affecting a lot of different markets. The Ethereum price makes for an interesting example in this regard, as it is still going strong without any real setbacks. Sustaining a value of over $170 will be difficult, but one never knows what the coming hours may bring.
Ethereum Price Momentum Remains Intact
In the world of cryptocurrencies, tokens, and assets, it would appear there is a lot of interesting momentum to contend with as of right now. While Bitcoin notes very small gains first and foremost, it seems Ethereum is still going rather strong. Its gains are not spectacular per se, but it is interesting to see similar uptrends where both its USD and BTC value are concerned. A lot of altcoins note small losses in BTC value, but Ethereum is one interesting exception.
When looking at the Ethereum price trend, the current 2.72% has allowed the value to rise above $170 again. In fact, it even surpassed $171 without too much resistance, but there is always a chance some reversal will kick in. Combined with a 2.42% increase in ETH/BTC, it seems everything is going according to plan. There is also over $6.3bn worth of trading volume to take into account, which can allow this uptrend to remain in place for a little while longer.
On social media, a lot of people are sharing their views on the Ethereum chart, which is not entirely as surprising. Moarbtc seems to expect a "blowout" for ETH/USD on Bitfinex in the coming hours and days, although the proposed price target might be a bit too optimistic first and foremost. Sustaining the current level will already be difficult enough as is, especially with the weekend looming just around the corner.
#ethereum ready to blow for BITFINEX:ETHUSD by moarbtc #ETHUSD https://t.co/o7EKtgcxQ4 pic.twitter.com/L5Di79z4xA

— BitcoinAgile (@bitcoinagile) April 18, 2019
Wally530 seems to offer a somewhat similar view, although it is not necessarily as optimistic by any means. While there is a chance for an uptrend and subsequent dip prior to higher values being reached, it seems no fallback is expected for the foreseeable future. Considering how the current gains are rather small, it would not necessarily warrant too much of an uptrend under the current circumstances.
My view of #Ethereum. pic.twitter.com/tFTyx5cBEY

— Wally53Ø (@Wally530_) April 18, 2019
Last but not least, there is the view shared by SignalFI. The "Golden Pitchforks" scenario, while rather unusual, is still in play according to this particular trader. Since there is no real bearish pressure to speak of, there is a genuine chance the uptrend will be resumed in a slow and steady manner. How high the price will go in the process, is difficult to predict.
1D/4H Golden Pitchforks holding it down well over the "bottom" – moving up range. pic.twitter.com/P1OuR9GWak

— SignalFI (@SignalFi_) April 18, 2019
All things considered, it would appear there is a lot of positive momentum where Ethereum's current price trend is concerned. While that momentum may not turn into spectacular gains and losses over the coming hours and days, it is all traders can ask for at any given time. A price push to $200 seems rather unlikely at this time, but reaching $175  is not necessarily out of the question by any means.
---
Disclaimer: This is not trading or investment advice. The above article is for entertainment and education purposes only. Please do your own research before purchasing or investing into any cryptocurrency.
Image(s): Shutterstock.com