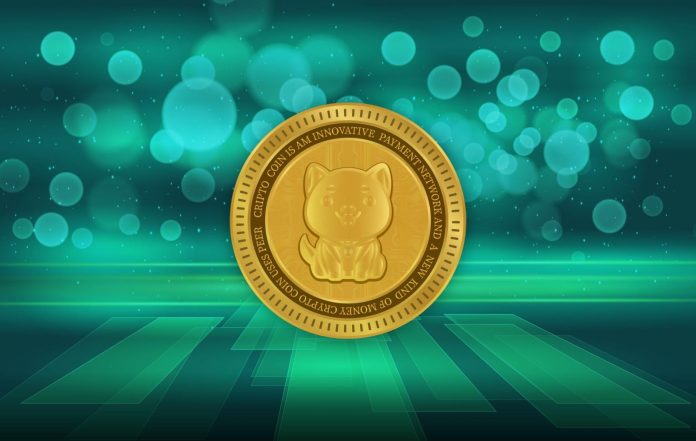 Cryptocurrency investors are constantly experiencing gains and losses in this flourishing market known for its volatility. Today, we will check into Floki and Tradecurve holders' contrasting fortunes. While Floki holders have witnessed a significant downturn in their portfolios, Tradecurve holders have enjoyed substantial gains. We will explore the factors behind these divergent outcomes and discuss the implications for investors.
Summary
Floki holders at a loss of 80%
Bearish sentiment surrounding Floki
Tradecurve presale has generated 50% profits for early buyers
Floki (FLOKI) holders at a loss
Floki, inspired by the infamous Elon Musk's Shiba Inu tweet, emerged as a popular meme coin with an enthusiastic community. However, despite initial excitement, Floki holders have experienced a sharp decline in the value of their investments. Many Floki holders find themselves at an approximate 80% loss, highlighting the inherent risks of investing in highly speculative assets.
Floki is trading hands at $0.00002738 with a market cap of $252M, a fall of 0.75% in the last 24 hours. The price rebound of Floki has sadly been lackluster, and investor sentiment has become negative. Investor supply is dwindling, and short-term holders will probably sell off their shares in the next few weeks.
With all its technical indicators and moving averages for Floki showing strong sell signals, its price may continue to drop.

Tradecurve (TCRV) holders experience portfolio gains
In contrast to the struggles faced by Floki holders, Tradecurve holders have seen their portfolios flourish. Tradecurve, a promising decentralized finance (DeFi) project currently in its presale, has provided a platform for traders to diversify their portfolios and engage in various financial markets while remaining anonymous.
The project's privacy-focused approach, ability to trade all derivatives on one account, and decentralized nature have attracted a growing community. As a result, Tradecurve holders have witnessed their portfolios grow by an impressive 50%, reflecting the presale's success in delivering value to its users.
One key factor behind this growth is the fundamental nature of the project. Tradecurve offers a comprehensive trading platform that appeals to experienced and novice traders, providing a solid foundation for sustainable growth.
Features such as high leverage starting at 500:1, the ability to subscribe to automated & artificial intelligence (AI) trading bots, copy trades from experienced traders, and a VIP account service can be accessed just by creating an account on Tradecurve using an email-only, linking it to a crypto wallet and making a deposit.
With Tradecurve, traders can enjoy a streamlined onboarding process without sacrificing their privacy or exposing sensitive data to potential vulnerabilities since there will not be any sign-up KYC checks. This will differentiate Tradecurve from its rivals, such as Robinhood and Binance.
Currently, the native token of Tradecurve, TCRV, has a value of $0.015 and is in Stage 3 of its presale. This presale has been stellar, as it has seen a remarkable jump from its starting price of $0.01.
TCRV has an excellent long-term growth potential if we take into consideration that the presale is far from over and the fact that Tradecurve will tap into many booming financial markets, such as the forex market, which saw a daily turnover of $7.5T in April 2022 according to a Bank for International Settlements reports.
With predictions that the TCRV token may see a surge of 50x during its presale and a 100x jump when the token launches and gets listed on Uniswap or a major CEX, investors are now flocking to it. Only 40% of the 1.8B token supply will be available during this presale, so follow the links below and obtain this potential blue-chip token for an affordable price before it is too late.
For more information about the Tradecurve presale:
Click Here To Buy TCRV Presale Tokens
Join Our Community on Telegram

Disclosure: This is a sponsored press release. Please do your research before buying any cryptocurrency or investing in any projects. Read the full disclosure here.