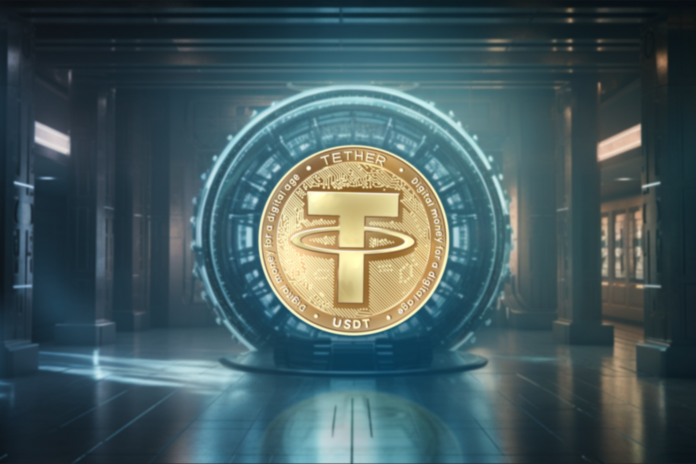 Tether has outed SWIFT for USD transfers at Xepo Bank, and this is now paving the way for a new era of the financial revolution. This move can also steer even centralized institutions into the blockchain and change the way everyday users interact with payments.
The new hybrid exchange Tradecurve is also challenging Binance towards market dominance with rapid sales of its native cryptocurrency during the Stage 3 presale.
Tether to Replace SWIFT
The world of finance has been changed forever, as it has entered a shift towards cryptocurrencies after Tether replaced SWIFT for USD transfers at the Xapo Bank. After the launch of the USDC rails in March, Xapo Bank is taking its service another level upwards and enables users to leverage the world's most widely-used stablecoin, Tether (USDT), for making payments.
Based on the official announcement, the move provides an alternative to the traditional SWIFT rails and offers users quicker, cheaper, and more efficient payment solutions with Tether. Xapo Bank also became the world's first Fintech institution to use Tether's infrastructure for transferring US dollars between accounts.
This step is a highlight of the commitment to innovation and demonstrates how stablecoins like Tether are becoming much more widely accepted even outside of the blockchain space and in existing banking systems.
The integration is also fully compliant with the Markets in Crypto-Assets Regulation (MiCA), and this means that Tether and Xapo Bank are adhering to regulatory standards. But Tether isn't the only blockchain-based project to challenge centralized institutions, as Tradecurve is also challenging Binance to become a dominant market leader.

Tradecurve Challenges Binance and Will Become a Leader in DeFi
Tradecurve is challenging the likes of Binance by allowing users truly borderless, private, and transparent access to cryptocurrency and derivative trading without mandatory KYC requirements. This upcoming hybrid exchange platform has experienced a notable surge in its price by 50%.Traders are hyped about the platform because it will allow them to trade crypto, stocks, options, CFDs, ETFs, and more global financial instruments from a single account.
Professional traders are also admiring the inclusion of negative balance protection, standardized and low fees across all asset types, high leverage beginning at 500:1, algorithmic trading, copy trading, a Trading Academy, and much more that can be accessed with TCRV within the Tradecurve ecosystem.
The Tradecurve exchange is also the first platform that combines the fast-growing crypto market with the over-the-counter (OTC) derivatives market and the forex market with trillions in daily volume. Millions of crypto enthusiasts have already bought the TCRV token during the early stages of the presale, and the project is setting its sights on raising $20 million.
Binance's ICO was originally held in 2017. Similarly, the BNB cryptocurrency sold for $0.11 per token and is currently trading at $262.23 per BNB coin. Tradecurve is currently offered at a discounted price of $0.015 per token during the Stage 3 presale, and 42,083,192 tokens have already been sold. Based on predictions made by investors, the price of Tradecurve could see a 50x jump while still in presale and up to 100x when it launches and revolutionizes the DeFi space.
Learn more about Tradecurve at the links below:
Click Here To Buy TCRV Presale Tokens
Join Our Community on Telegram
Disclosure: This is a sponsored press release. Please do your research before buying any cryptocurrency or investing in any projects. Read the full disclosure here.