The Floki Team is thrilled to announce a major milestone toward the launch of the most anticipated play-to-earn project in crypto: Valhalla. As of May 2nd, 2022, the Alpha Battle Arena portion of the game is now available to the public.
This means now anyone who wants to can enjoy this exciting portion of the game and support the development of Valhalla through reporting bugs and giving feedback to the Valhalla Team. The Valhalla Battle Arena features strategic, turn-based combat and an addictive leveling system sure to attract new and seasoned gamers for years to come.
One exciting weekend for the #NFT and #Metaverse space.

It's going to be even more exciting for people that have been wanting to join #Valhalla alpha testing.

We're officially opening the gates later today and.. 🍄!!

Remember: #Kovan #Optimism #testnet$FLOKI #BUIDL #FLOKI pic.twitter.com/6gE4NsQiSG

— Mr. Brown (Whale) (@mrbrownwhale) May 2, 2022
This update also revealed a new playable Vera: the enigmatic and powerful Hushroom.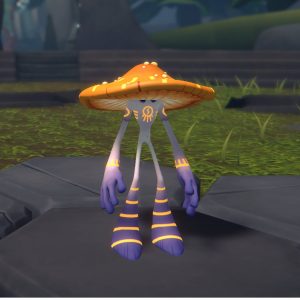 The Floki community now anxiously awaits further Valhalla patches ahead of the expected release of the full game this year (2022). Up next, the Valhalla Team plans to release the guild system, which will bring an exciting and much-anticipated social element to Valhalla.
How Do I Play?
Add the Metamask browser extension to your browser.

Visit "Settings," "Networks" and then click "Add Network" to add the required network:




– Network name is Optimism Kovan
– RPC Url: https://kovan.optimism.io 
– Chain ID: 69 
– Block Explorer: https://kovan-optimistic.etherscan.io
Visit

https://faucet.paradigm.xyz

and claim a test token to play the Alpha. Make sure to check the box below the wallet address field. You will receive one test token displayed as "ETH" in your wallet.

Make sure to switch to the Optimism Kovan network in Metamask. 

Visit

http://valhalla.game

and click "Play."
Now loaded with test tokens, players can enter Valhalla and get an early taste of this revolutionary metaverse, play-to-earn project.
Learn More
If you need support, visit Floki's Telegram. Valhalla is also regularly featured and discussed on Floki's Twitch Stream. You can learn more about the project at floki.com and Twitter.
Disclosure: This is a sponsored press release. Please do your research before buying any cryptocurrency.