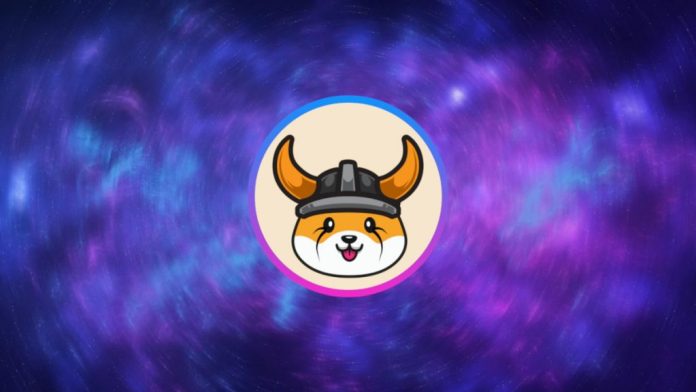 In the ever-evolving world of cryptocurrency, social activity plays a pivotal role in influencing investor sentiment and market dynamics, just like in FLOKI. This week, FLOKI, a digital asset that gained notoriety in the crypto community, has experienced a remarkable surge in its social engagement, reflecting a resurgence of interest in this meme-inspired coin.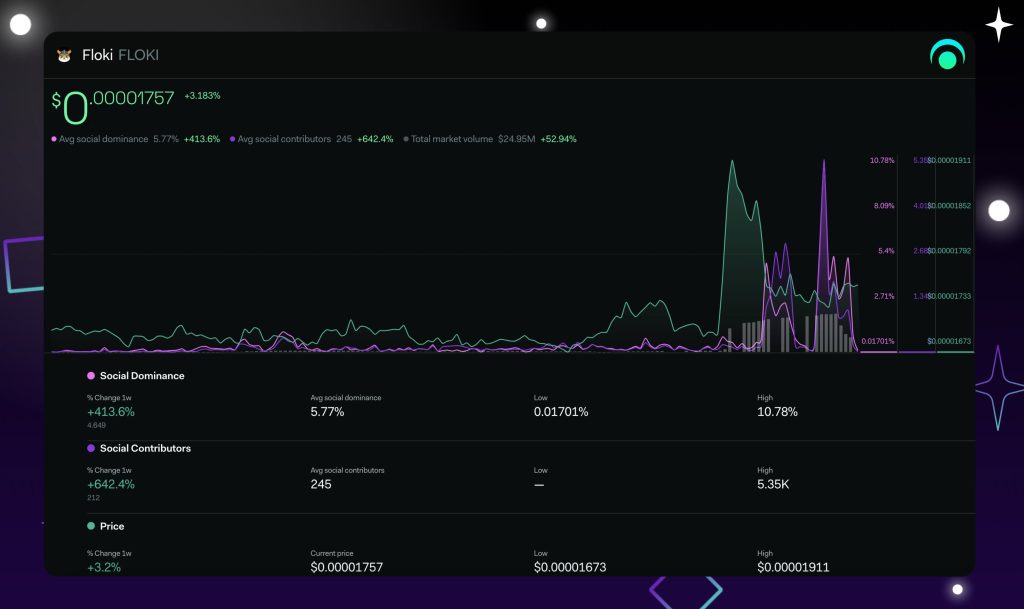 Social Dominance Takes Flight
FLOKI's social dominance, a metric that measures its prominence within online discussions and communities, has seen a staggering 413.6% increase this week. This surge is indicative of a growing community rallying behind the coin. Such a surge in social dominance often leads to heightened awareness and curiosity among potential investors, drawing them into the FLOKI ecosystem.
A Flourishing Community
Another noteworthy development is the average hourly social contributors to FLOKI-related discussions, which has surged by an astonishing 642.4%. This suggests a thriving and active community, passionately discussing and advocating for the coin across various social media platforms and forums. Such fervent engagement can lead to increased adoption, as more individuals are attracted to the project's vision and potential.
Price Surge Amidst the Buzz
While FLOKI's social activity has reached new heights, its price has not remained indifferent. In the last 24 hours, FLOKI has experienced a 3.183% price increase, trading at $0.00001757. This price surge aligns with the idea that heightened social activity often correlates with increased demand, potentially driving up the coin's value.
Conclusion
Finally, FLOKI's recent surge in social activity reflects a vibrant and enthusiastic community backing the project. As social dominance and the number of contributors continue to rise, the coin's visibility and appeal grow stronger. The positive price movement observed in the last 24 hours underscores the potential impact of this social activity on FLOKI's market performance. However, it's essential for investors to exercise caution and conduct thorough research, as the cryptocurrency market is inherently volatile, and price trends can change rapidly. FLOKI's journey in the crypto space is certainly one to watch, as its community-driven approach continues to capture the attention of both enthusiasts and speculators alike.
Disclosure: This is not trading or investment advice. Always do your research before buying any cryptocurrency or investing in any services.
Follow us on Twitter @nulltxnews to stay updated with the latest Crypto, NFT, AI, Cybersecurity, Distributed Computing, and Metaverse news!