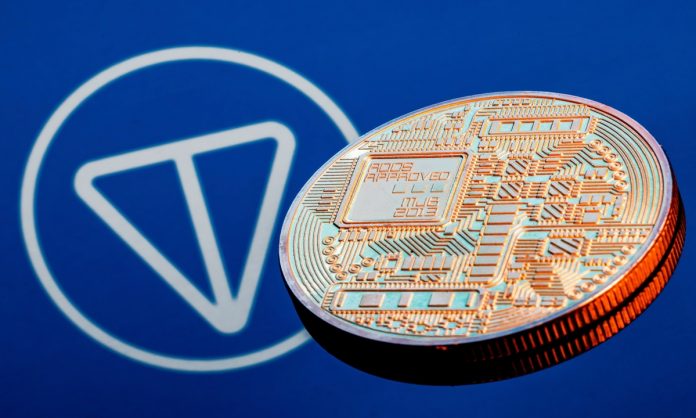 In the fast-paced world of cryptocurrencies, it's not uncommon for digital assets to experience sudden surges, leaving investors both intrigued and wary. One recent contender that's been making waves is the TON Crystal ($TON).
While its meteoric rise has caught the attention of many, questions have arisen regarding the authenticity of this growth.
Some speculate that Telegram bots might be playing a role in driving up its value. Let's delve into the fascinating journey of $TON, explore the Telegram bots' saga, and introduce you to Borroe.Finance ($ROE), a project that's been setting new records with its presale.
TON: Rising Star or Bot-Driven Hype?
Recent weeks have seen TON Crystal ($TON) experience a significant upswing in price, causing many to wonder whether this rise is the result of genuine interest or orchestrated manipulation. $TON, which has been gaining prominence, is the native cryptocurrency of the Free TON blockchain, an open-source platform. While Free TON's ambition to create a decentralized and censorship-resistant network is commendable, the surge in $TON's value has raised eyebrows.
Telegram Bots in the Mix
Telegram Bot tokens have emerged as one of the hottest topics across the crypto sphere in recent weeks. On-chain analysis examines the correlation between the upturn in social sentiment surrounding the TON coin and the growing popularity of Telegram-affiliated Bot tokens.
The Telegram instant messaging platform has remained a staple among crypto enthusiasts, having explored blockchain technology in the past. Toncoin was initially founded under "Telegram Open Network" (TON). But after facing legal challenges, the name was eventually jettisoned for "The Open Network" in 2020.
Borroe.Finance: A Beacon of Transparency and Promise
Amidst the noise surrounding $TON's meteoric rise and the bot controversy, Borroe.Finance ($ROE) stands as a shining example of a project committed to transparency and trustworthiness. Its presale has raised over $800,000 and there are expectations that it would surpass the $1 million mark in the coming weeks.
The Borroe.Finance team, comprising industry veterans like Michael Price, a former VP at XE.com, and Maxim Prishchepo, a blockchain expert with substantial contributions to tier 1 projects, has been steadfast in its mission to create a reliable and secure ecosystem.
Don't Miss Out on Borroe.Finance's Presale
One of the most exciting aspects of Borroe.Finance is its presale event, which has been nothing short of spectacular. With over 73 million $ROE tokens already claimed, it's evident that investors recognize the immense potential within this project.
Priced at an attractive $0.0125 per token, Borroe.Finance's presale provides a unique opportunity to accumulate tokens poised for exponential growth. This event undeniably makes it one of the best crypto to buy today for long-term gains.
$ROE also appears as one of the top crypto coins to watch closely, particularly given its promising trajectory in the face of a volatile market.
Conclusion
The cryptocurrency market continues to be a theater of astonishing stories and unexpected developments. TON Crystal's recent rise, whether organic or influenced by bots, underscores the need for due diligence among investors. In such an environment, Borroe.Finance shines as a project built on trust and transparency, offering a genuine opportunity for those looking for the best crypto investment and searching for good crypto to buy.
Learn more about Borroe.Finance ($ROE) here:
Visit Borroe Presale | Join The Telegram Group | Follow Borroe on Twitter
Disclosure: This is a sponsored press release. Please do your research before buying any cryptocurrency or investing in any projects. Read the full disclosure here.