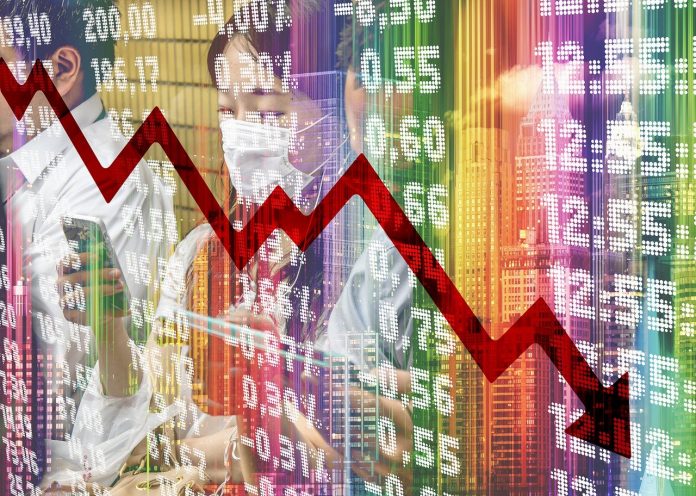 Blockchain is often touted as a potential solution to a great many sectors, with the technology's perceived efficiency, security, and transparency seemingly able to innovate banking and financial systems, supply chains, and even the internet.
Virus for Humans or Blockchain?
COVID-19 has been the center of attention around the world for months now, with the pandemic already leaving an indelible mark on human lives. Its effects go beyond health. By forcing people to stay home in an effort to contain the virus, economies have effectively shut down factories, shops and businesses. The blockchain industry has not been exempt from its effects either.
Speaking at a Coin Journal panel discussion on the future of Bitcoin, Yoni Assia, CEO of social investment firm eToro, said that COVID-19 had dealt a heavy blow to the global economy with its impact initially touching Bitcoin. But that soon changed when the US Federal Reserve introduced 
"unlimited quantitative easing in an attempt to stem the downward spiral of global economies".
The backlash, he believes, was that many investors turned instead to Bitcoin as a hedge against a US dollar at risk of severe depreciation.
While that might appear to only benefit the blockchain markets, its knock-on effects could be much more significant for the decentralized technology sector. With spending expected to be down in economic crises, investors have been shy to pump in any more money in projects as economic uncertainty grows.
But while that may result in a culling of the industry, this could spell good news for blockchain projects that have been working harder than their counterparts.
Ciara Sun, Global Markets Head at Huobi Global, is of the view that this year of economic and social upheaval will be unwittingly beneficial for the blockchain industry, with weaker projects likely to be weeded out, leaving behind resilient ones with more space to grow and expand, bringing maturity of the industry. Sun insisted:
"The current economic environment is highlighting weaknesses in the business models of many crypto and blockchain projects. As a result, we will come out of this with a much more sustainable crypto ecosystem that's driven by a project's actual value and contribution to the ecosystem rather than market hype and speculation."
With the working world having to transition from office jobs to remote work, traditional companies will have much to learn from blockchain firms, the majority of whom have been supporting remote workers in some form for years.
Tamara Haasen, corporate culture officer for blockchain engineering company IOHK, said that the global workforce will be studying blockchain firms to ease its move towards distributed, decentralized business models. She said:
"Employers should take the opportunity to build a "new normal" around decentralization and decisions based on data rather than diktat."
Wall Street veteran and CEO of TAAL, a BSV blockchain service provider, Jerry Chan, highlighted how existing problems were exacerbated by the pandemic, and will force companies to seriously seek out radical solutions in emerging technology like blockchain. Chan sees the suspension of goods and people movement as one example.
Whatever the full outcome, it is certain that there will be changes to the way industries work and conduct themselves. While blockchain will undoubtedly feel the impact, the industry itself may provide lessons for others to follow as the world seeks to transition to life after COVID-19. To read the expert opinions in greater detail, read the exclusive interview on Coin Journal here.