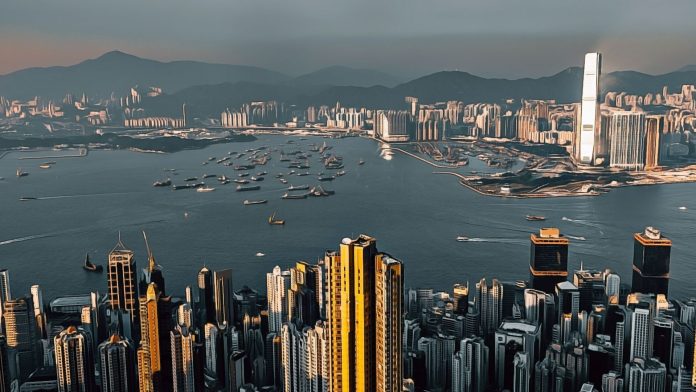 Circle Internet Financial Ltd., a US-based stablecoin issuer, is closely monitoring the regulatory developments in Hong Kong following the implementation of new crypto rules. Circle CEO Jeremy Allaire expressed the company's interest in Hong Kong as it aims to establish itself as a prominent hub for digital assets markets and stablecoins. 
Allaire's remarks came during the World Economic Forum in Tianjin, China, where he highlighted the significance of the Asian market for cryptocurrency firms.
Asia Moves Ahead Of The U.S
While the United States continues its regulatory crackdown on the crypto industry, Asia remains an attractive region for expansion. Circle's recent acquisition of a license as a major payments institution in Singapore demonstrates its commitment to expanding its presence in Asian markets. With this license, Circle can now offer digital payment token services, catering to both domestic and cross-border money transfers.
Hongkong, The New Crypto Hub
The attention on Hong Kong stems from its potential as a thriving center for adoption movements in the crypto space. As global interest in digital assets grows, companies like Circle recognize the opportunities presented by Hong Kong's favorable regulatory environment and strategic location. By closely observing the regulatory developments in Hong Kong, Circle aims to position itself as a key player in the region's growing digital assets markets.
Moreover, Hong Kong's ambitions to become a significant hub for stablecoins align with Circle's expertise and offerings. As a stablecoin issuer, Circle specializes in providing cryptocurrencies pegged to traditional assets, such as the US dollar. The company's focus on stablecoins reflects its understanding of the importance of price stability for widespread adoption and use in daily transactions.
Circle's Expansion
Circle's pursuit of expansion in Asian markets, coupled with its recent licensing in Singapore and interest in Hong Kong, showcases the company's commitment to tapping into the region's growing crypto ecosystem. As regulatory frameworks continue to evolve, Circle remains agile and responsive, positioning itself to leverage emerging opportunities in Asia and contribute to the development of the global digital assets industry.
Disclosure: This is not trading or investment advice. Always do your research before buying any cryptocurrency or investing in any services.
Image Source: yuliufu/123rf// Image Effects by Colorcinch