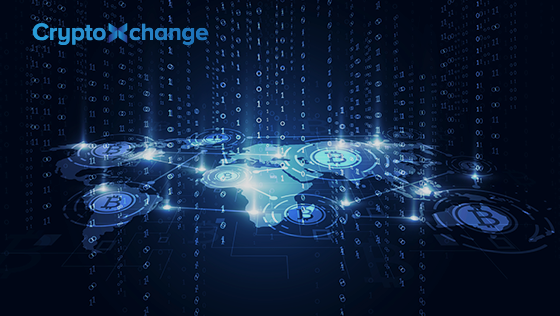 We live in an increasingly fast-paced technological age, with opportunities being created and passing us by before we've had a chance to get a hold of them. We can see this especially clearly in the crypto sphere, where honest investors are seeking cost effective and efficient ways to buy, store and trade. With plans to host over 100 cryptocurrencies, extend multi-language support to all investors, and involve all users in a profit sharing model, CryptoXchange is looking to not only provide the support that is so often lacking in other exchanges but allow investors to be part of the long-term success of the company.
The team at CryptoXchange saw that usability was the main problem for crypto enthusiasts. With Bitcoin volatility concern, more than ever users are looking to diversify their portfolio, with a bigger share of the top 100 cryptocurrencies. Acquiring currencies beyond Bitcoin and Ethereum can indeed be a daunting experience, even for experienced crypto investors. Multiple exchanges need to be accessed, each with their own wallets, passwords and configurations. Trading fees aside, the KYC process can be very slow, with support for those not proficient in English difficult to access.
In response to these problems, CryptoXchange was created, never once losing sight of the user. CryptoXchange is a modular trading platform, that aims to incorporate over 100 cryptocurrencies. It can be configured for beginners, who can start trading with a more simplified panel, and professionals, who can take advantage of CryptoXchange's advanced analytic tools. On receipt of the correct documents, bank-level KYC is assured within a day, and 24/7 multi-language support is available in over 15 languages. With trading fees at a low 0.2%, users can be satisfied in knowing they need only one exchange to buy, store and trade cryptocurrencies, without having fees significantly deplete any profits made. Furthermore, to make the movement of crypto even easier for users, CryptoXchange plan to introduce a debit card, which will allow users to pay with crypto anywhere in the world.
The most exciting innovation that CryptoXchange has unveiled thus far is its profit sharing buyback model. Unlike other exchanges, users can receive up to 30% profit share, that is paid out in weekly dividends. This profit sharing model works through the XCHGE utility token and EARN coin, that operate on CryptoXchange;
The XCHGE token is awarded for participation in the CryptoXchange ICO and will also go public on other exchanges.

The EARN coin, like gas, is the form of payment taken for any processes that occur within the platform. EARN coins can be obtained through investing in the CryptoXchange ICO, investing in part of a Masternode, or as a reward for holding XCHGE tokens in your CryptoXchange wallet.
Profits earned through Masternode processes within the exchange will be used to buy back the EARN coin, not only stabilizing the exchange but increasing scarcity and raising the value of EARN. Investors will see profits through the increased price of EARN, and 30% of the buyback profit will be shared through weekly dividends.
For investors, this means that simply holding tokens guarantees some form of return, and at the same time encouraging investment in the future of CryptoXchange, as users will be less inclined to sell their tokens. From a profit-making perspective, these dividends can add to any gain in a bull market, and offset any potential loss in a bear market.  
Founder, Roni Baibochaev has engaged a suite of professionals from around the world, including well-respected advisor Marc Schippke, to make CryptoXchange a reality. In delivering usability and a profitable buyback model, it will no doubt attract many investors and crypto enthusiasts of all stripes.
---
This is a sponsored press release and does not necessarily reflect the opinions or views held by any employees of NullTX. This is not investment, trading, or gambling advice. Always conduct your own independent research.
Image(s): Shutterstock.com