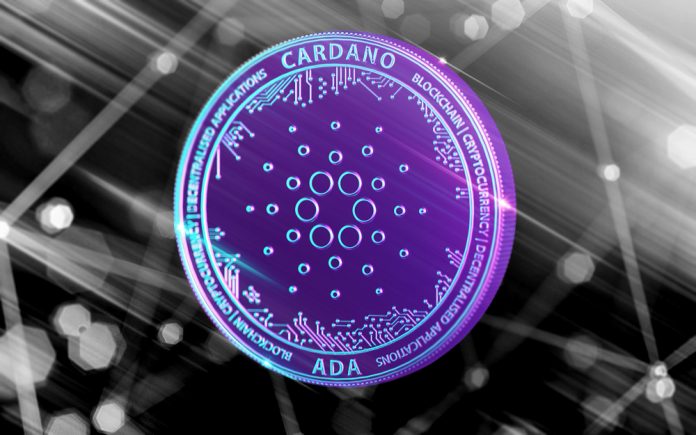 There isn't much to be excited about in the cryptocurrency industry today, as most markets are suffering from a new round of bearish momentum. This trend has been visible throughout most of 2018 and it seems there is still no improvement in sight. Although some markets feel this pressure in less spectacular fashion, no one can deny things are going according to plan. The Cardano price, for example, continues to take a beating.
Cardano Price Momentum Worsens
No one will be really surprised to learn how things are evolving in the cryptocurrency industry right now. After suffering from a massive amount of bearish pressure in the first half of 2018, the second half of the year hasn't offered any real improvements whatsoever. Every time the value of Bitcoin continues to drop, the rest of the market will follow automatically. Today is no different in this regard, at least where Cardano is concerned.
Over the past 24 hours, there has been another 7% loss in USD value and a further 4.2% setback in BTC value. Although it would appear as if Bitcoin may recover a bit in the coming hours, there is no guarantee Cardano will follow a similar path. This makes it very difficult to note any real positive market momentum, especially where the altcoins are concerned. Even so, it seems likely Cardano's value will drop below $0.03 again, albeit the year isn't over yet.
There isn't too much buzz regarding Cardano on social media either, which further confirms things are not looking all that great for this particular project. One positive note is how there is an upcoming event involving Cardano and the Status Nation, which can help move things along a bit. It is not necessarily something that will influence the ADA price immediately, but still a positive development regardless.
Cardano Meets The Startup Nation event hosted by COTI and MarketAcross, RSVP here: https://t.co/qN9o863jBZ #Cardano #CardanoCommunity pic.twitter.com/dcFr6iQi80

— Input Output (@InputOutputHK) December 5, 2018
There are still some community members who have no problem with seeing the bigger picture. That in itself can prove to be invaluable for Cardano in the long run. A lot of attention has shifted to Bitcoin and XRP lately, although that doesn't mean other currencies and projects should be overlooked. A similar sentiment is echoed by Flying Kiwi, as these current prices are almost too good to pass upon right now.
I am all for #BTC and #XRP maximalisim as it gives me space to scoop up hugely innovative and massively unloved projects on the cheap 🙂

such as #Nuls #Zilliqa #wavesplatform #Cardano #nebulous #ambrosus #qtum #AION and many more..

— flying kiwi (@Corran_nz) December 5, 2018
Last but not least, one can always use a good meme when it comes to the different cryptocurrencies. In the case of Cardano, Bitcoin Backpacker shared a GIF which can mean a few different things. Either this user isn't too happy with Cardano as a project, or he is getting a bit antsy because the price continues to fall in quick succession. With no real explanation, either option can be valid, although it offers a bit of comical relief as well during these troublesome times.
#Cardano….I mean, really? pic.twitter.com/TROYMyHtPN

— Bitcoin Backpacker (@btcbackpacker) December 5, 2018
Based on the current market circumstances, it seems the Cardano price will only recover if Bitcoin mounts a surprising comeback. So far, that hasn't been the case whatsoever, although there is a chance there may be a small push into the green later today. The year 2018 will not end on a high for most cryptocurrencies, by the look of things, but that is only to be expected at this time. Even so, Cardano is not a project to be ignored, at least not based on their progress to date.
---
Disclaimer: This is not trading or investment advice. The above article is for entertainment and education purposes only. Please do your own research before purchasing or investing into any cryptocurrency.
Image(s): Shutterstock.com