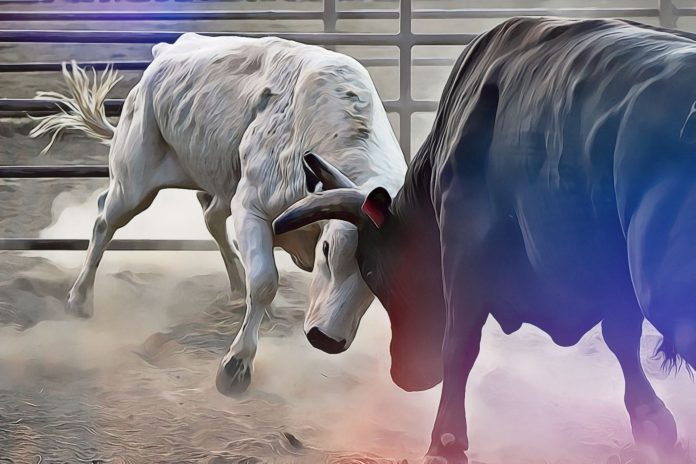 The cryptocurrency market has been known for its volatility and unpredictability, but with the current state of the market and the massive adoption, especially territorial adoptions, it appears that the next few years will be bullish for cryptocurrencies. As an investor, you need to be prepared for this run to maximize your returns. Here are some tips on how investors should prepare for the upcoming cryptocurrency bull market run from 2023.
Do your research
Research is critical before investing in any asset at all, including cryptocurrencies. The first thing you need to do is to research the market, understand the fundamentals of the cryptocurrency you want to invest in, and stay up to date with news and trends. This knowledge will help you make informed decisions about when to buy or sell, and what to hodl. Learn to make proper research before investing in any token, as many cryptocurrencies are usually launched during bull runs. 
Diversify your portfolio
Diversification is the key to successful investing. It is crucial to spread your investment across different cryptocurrencies, sectors, and asset classes. Many people in the cryptocurrency space just know about Memecoins, but that's not all there's in the space. There are other categories like NFTs, Play-To-Earn, Move-To-Earn, Metaverse tokens and all. This strategy can help you reduce your risk and increase your chances of profiting from a bull market, as not just one token will be rising. 
Set realistic goals
It is always important to set realistic and achievable goals when investing in any cryptocurrency at all. While some investors have made huge profits, the market can also be volatile and unpredictable. Set realistic targets and avoid being greedy. Remember that investing is a long-term game, and you need to be patient to make massive returns. In bull runs, some tokens will record a 30x increase, while some will only have a 100% increase, learn to be content and take profits at intervals.
Keep your emotions in check
Cryptocurrencies investment can be highly emotional endeavor. You must keep your emotions in check and avoid making decisions based on fear, greed, or FOMO (fear of missing out). Have an investment strategy and stick to it, and don't panic when the market experiences a dip or any corrections, once you're certain of your investment portfolio, bull runs will always have some little corrections here and there.
Choose a reputable exchange
When investing in cryptocurrencies, you will need to use an exchange to buy and sell your assets, especially if you're a newbie in the space. Choose a reputable exchange or decentralized wallets that has a solid reputation and is secure. You do not want to lose your investments due to a hack or other security issues.
Keep your funds secure
Security is of utmost importance when investing in cryptocurrencies. Ensure that you keep your funds secure by using a hardware wallet or a cold storage wallet. Avoid leaving the majority of your funds on an exchange as these are vulnerable to hacks and other security issues. Learn how to make use of decentralized wallets and how to manage and use your private keys. This will give you full control over your funds, also, avoid using the same wallets to engage in airdrops which will expose your wallets to hacks and scams.
Stay up to date with regulations
Cryptocurrencies are still relatively new, and regulations can be confusing and constantly changing. It is essential to stay up to date with the latest regulations and laws governing the use of cryptocurrencies in your country or jurisdiction. This will help you avoid any legal issues and ensure that you are investing legally. Also, this will help you know the happenings around the cryptocurrency token to invest in, you wouldn't want any lawsuit cracking down the token you invested in.
Final Thoughts
In conclusion, the cryptocurrency market is gearing up for a bull market run from 2023. As an investor, you need to be prepared to maximize your returns. By following these tips, you will be better prepared to invest in the cryptocurrency market during the bull run. Remember, the market can be volatile, so invest wisely and be patient.
Disclosure: This is not trading or investment advice. Always do your research before buying any cryptocurrency or investing in any services.
Image Source: Photo by 2 Bull Photography on Unsplash // Image Effects by Colorcinch