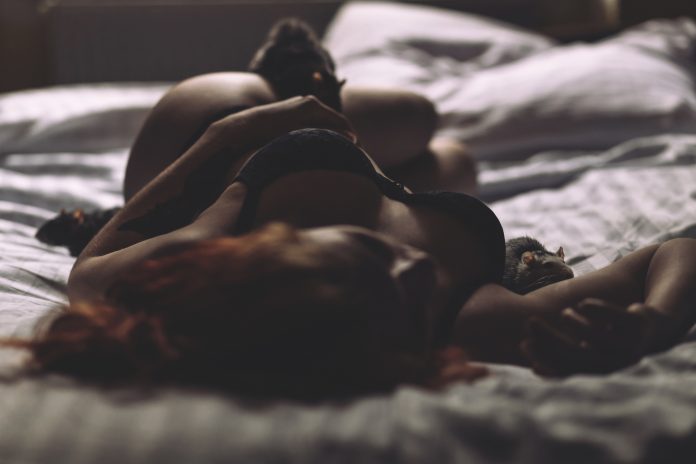 Despite being the world's oldest profession, the sex work industry is actively dealing with a number of issues. These include difficulty in screening prospective customers, privacy worries, lack of trust, harmful regulatory policies, and lack of innovation.
Disclosure: This is a Sponsored Article
Fortunately, the increasing popularity of blockchain technology may have what it takes to make the sex work industry safer and more profitable for escorts. With this in mind, HUSSY represents an online platform aiming to disrupt the industry, by creating decentralized infrastructure focusing on safety, alongside payment methods and marketing services.
To put things better into perspective, HUSSY's biggest advantages include:
Impossible to Shut Down
Due to the decentralized framework, HUSSY is not dependent on central servers – in other words, once a listing is made, only data owners can modify it. HUSSY, listing services and law enforcement agencies cannot tamper with the data.
Flexible Fees
The listing platforms are monetized via advertising fees, determined via the ongoing demand for sex services. Escorts are free to choose optional fees for increased exposure, and all payments are made in ERC-20 compatible tokens. In the future, machine learning algorithms will be employed to automatically adapt fees to optimal values.
Anonymous 3rd Party Infrastructure
HUSSY is only able to operate their escort platform in selected countries – however, anyone can open an anonymous platform using the HUSSY infrastructure. Thus, 3rd parties can also provide services such as Know-Your-Customer (KYC) checks, health screening for STDs and more.
Abusive client avoidance system
When making a booking, clients are incentivised to make a security deposit prior to the meeting. In the unfortunate case of abusive behaviour, or no-show, the deposit is retained and given to the worker.
Protection & Rating System
One of the pillars of the sex industry consists in mutual respect from all parties involved. HUSSY will therefore provide a blockchain-based sexual consent certificate, issued after the sexual encounter. It is meant to prove that the meeting went well, while also enabling the parties to rate, and review the experience.
Based on everything that has been outlined so far, with decentralization, advanced screening, security deposits, flexible fees, trusted reviews, protection instruments and reliable booking services, HUSSY is bound to better the status-quo of the worldwide sex service industry.
For more information about HUSSY, feel free to check out the official website and project white paper.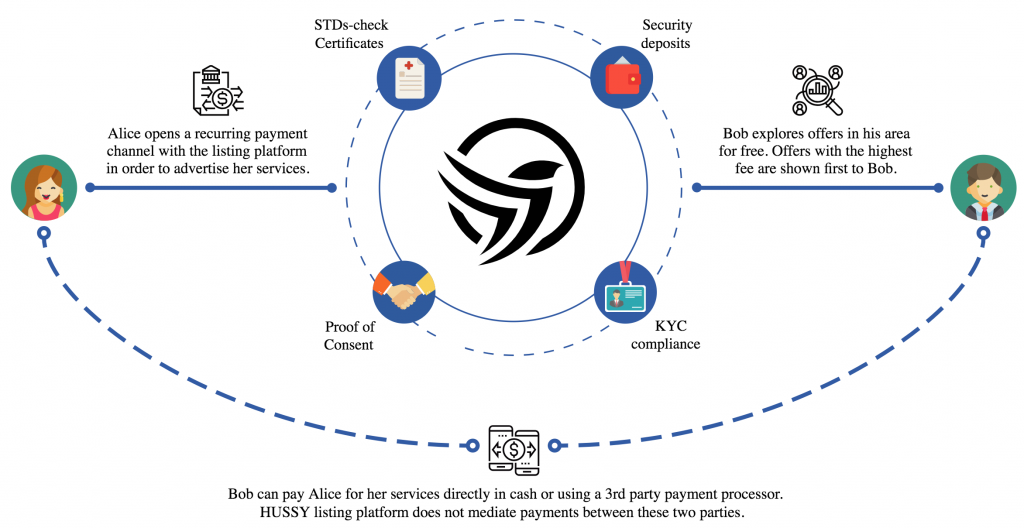 Image(s): Shutterstock.com