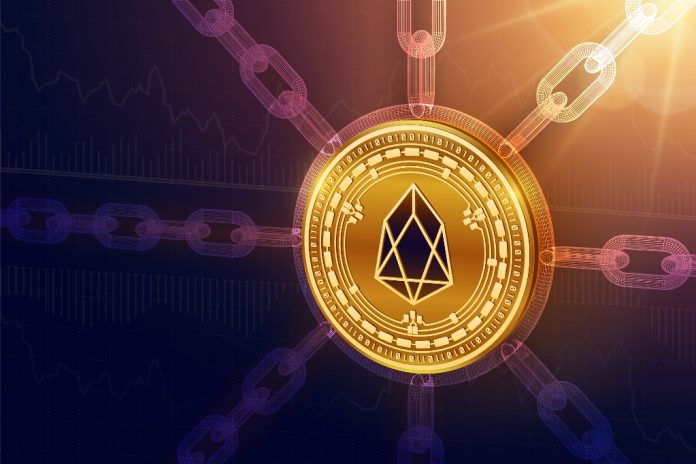 No one will be really surprised to learn there isn't much positive momentum across the cryptocurrency markets these days. Bearish pressure has been a part of the game for most of 2018. The EOS price is under severe pressure right now, as the negative momentum continues to mount.
EOS Price Might Drop Below $10
Considering how there are so many positive developments taking place for EOS, most speculators would expect a higher price by now. At the same time, the main net launch has highlighted some major issues which will need to be addressed. Whether or not this has any real impact on the current EOS price, remains to be determined.
Even so, the ongoing EOS price decline can no longer be denied. After some bullish momentum these past two weeks, it appears the situation is returning to normal. Finding the correct and accurate value per EOS will remain a big challenge, though. As of right now, that value seems to hover near $10, but it may not remain there for long.
With a 4.16% EOS price decline over the past 24 hours, it has become evident the negative pressure may not relent anytime soon. Additionally, there are ongoing declines in the in the EOS/BTC ratio as well as the EOS/ETH ratio. This is not entirely uncommon, as both BTC and ETH are also suffering from setbacks as of right now.
Surprisingly, it seems the EOS trading volume isn't suffering from this negative pressure as of right now. One could argue there may be slightly more volume because people are liquidating assets due to this lower EOS price, albeit that is always difficult to verify. With $850m in 24-hour trading, there is nothing to be concerned about, for the time being.
Bithumb is still leading the charge in terms of EOS trading volume, despite its alleged hack earlier today. Upbit is in second place, albeit it faces stiff competition from OKE'x USDT pair. Binance and Huobi complete the top five with two more USDT pairs, which is rather interesting to keep an eye on. As such, EOS may be facing a temporary setback, although the pressure might intensify as well.
As is always the case where cryptocurrencies are concerned, the EOS price will continue to fluctuate for some time to come. That in itself is only normal, although it remains a bit unclear if this will result in positive or negative changes in the coming hours and days. This is a very peculiar industry to keep an eye on, for rather obvious reasons.
Image(s): Shutterstock.com