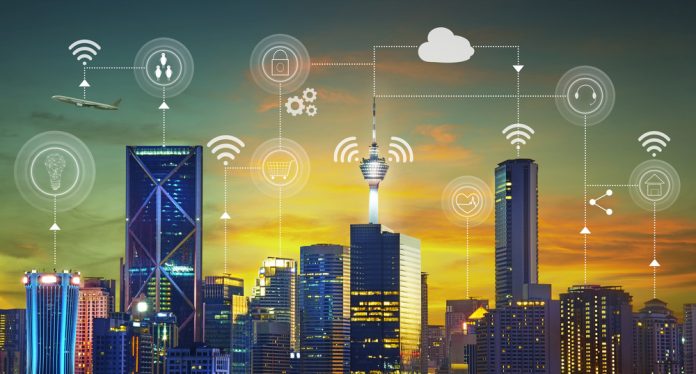 IOTA is apparently a project that's designed to make a big impact on the smart city concept. Thanks to its focus on distributed ledgers and its unique Tangle technology, it seems IOTA has received the backing of the European Commission. Together with +Cityxchange, a new venture will be explored in the coming weeks and months.
Another Milestone for IOTA
Smart cities will help shape the future of society. Making cities smarter is not all that easy, especially because it requires a completely new type of infrastructure. Combined with the Internet of Things initiative taking place around the world, interesting things are bound to happen in the near future. That's especially true now that the European Commission has greenlit one of the bigger projects in this industry.
Last week, the +Cityxchange proposal was greenlit by the European Commission. It is designed to become a new smart city project that is part of the EU's research and innovation program. All experts look favorably on this project because of its approach and potential. Considering that eleven different proposals competed for the commission's approval, coming out on top is a big breakthrough already.
This particular initiative will occur across several European cities. All of these locations will have five years to become smart positive energy cities. Additionally, they will all need to incorporate new technologies to improve quality of life for both citizens and government officials. Doing so will be a challenge, although the involvement of IOTA may help shake things up.
The IOTA Foundation will support a wide range of companies looking to bring new solutions to all of these cities in the years to come. The Norwegian University of Science and Technology will oversee this new initiative. Bringing more Positive Energy Districts to regions around Europe will help make governments an active and integral part of the energy solution.
Although it remains a bit unclear what the IOTA Foundation will contribute exactly, the building of smart cities is currently one of the project's main areas of focus. By focusing on many sectors revolving around smart cities, the IOTA Foundation is in a prime position to bring a new level of innovation to the European Union.
Considering that +Cityxchange will receive 20 million euro in funding, researching new use cases and applications of this technology should not be overly difficult. Some of the project's partners will supply additional funding to keep the momentum going. The efforts will begin in January of 2019, although no official roadmap exists at this time.
Image(s): Shutterstock.com