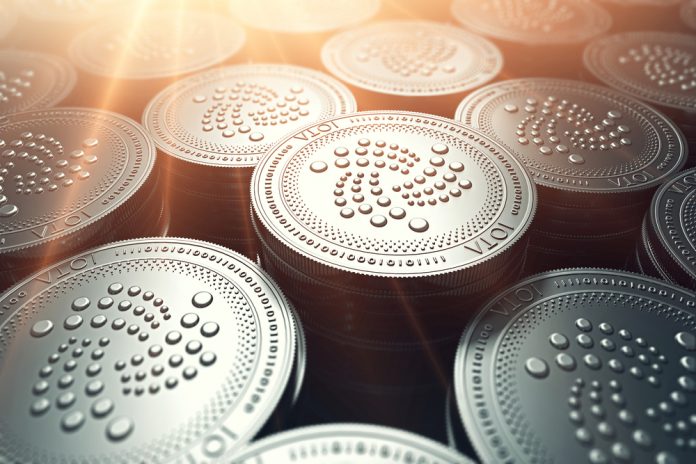 Today will prove to be another interesting day for Bitcoin and all other cryptocurrencies. Although there is still a lot of bearish and sideways momentum in play, things may finally start to turn around. For some unknown reason, the IOTA price is still getting battered, as it continues to dip lower every single day.
IOTA Price Can't Catch a Break
Even though the year 2018 hasn't been a good one for most cryptocurrencies, it seems some currencies are still getting battered much harder than they really should. In the case of the IOTA price, the overall negative pressure continues to mount, even though most other markets are going through as all recovery process as of right now. This conflicting market momentum raises a lot of questions which aren't easy to answer.
Over the past 24 hours, the IOTA price has managed to lose another 12.52% in value. Because of this ongoing decline, its value has been pushed down to $0.785 again. Very strange, considering the IOTA price was seemingly underway to hit $1 just a few days ago. The market has suddenly turned on IOTA altogether, and the outflow of money is only intensifying as more time progresses.
Compared to Bitcoin, things are looking rather dire for IOTA at this stage. A big loss in the MIOTA/BTC ratio explains why this altcoin is losing so much value at an accelerated pace. However, it doesn't explain why IOTA lost 12.95% over Bitcoin. What the exact reason for this sell-off is, will remain unclear for some time to come.
In terms of IOTA trading volume, things are not looking all that great either. One can easily blame the overall cryptocurrency trading volume, which is well below what it should be at this stage. For IOTA, just $110.5m in 24-hour trades isn't all that great, especially when considering how most of that volume stems from people selling their holdings in favor of other currencies.
Bitfinex leads the pack with its USD pair. That should indicate fresh capital is entering the market, yet the opposite appears true. Its BTC pair is in third place, separated by Binance's USDT offering. OKEX adds another USDT pair to the list, and Binance completes the top five with its IOTA/BTC market. Surprisingly, the IOTA price on Binance is nearly 10% higher compared to other exchanges. A small arbitrage opportunity to take advantage of, perhaps.
It is unclear what the coming hours and days will bring for the IOTA price. This current momentum doesn't exactly look promising, but it may very well be a temporary setback triggered by an unknown event. Even so, one can't deny the IOTA price has been on a strong decline for several months in a row now. That situation may not change in the foreseeable future.
Image(s): Shutterstock.com