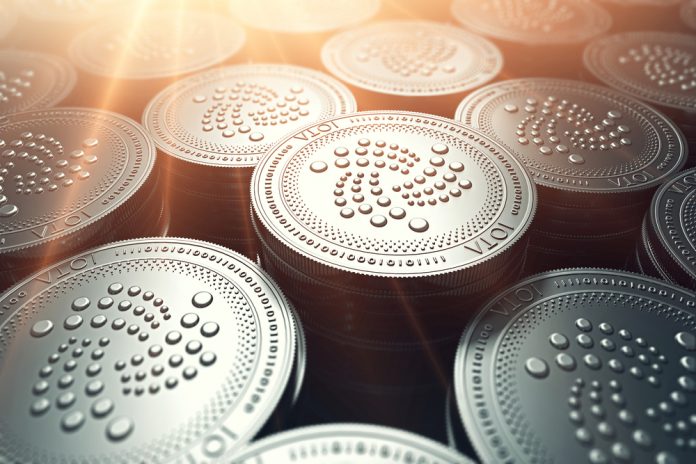 The cryptocurrency industry is very volatile and strange at certain times. Price changes tend to occur when people least expect it, albeit that is part of what makes the industry so appealing to investors and speculators. In the case of the IOTA price, things are finally looking up after a few rough days. Maintaining this positive spell will be a different matter altogether.
IOTA Price Trend Shapes up Nicely
Even though there is nothing to be really excited about in the world of cryptocurrency right now, some currencies still note surprising gains at this stage. The IOTA price is a good example of how trends can emerge out of the blue when there should be no reason for any real changes. Some positivity is direly needed in the world of Bitcoin and altcoins, though.
Over the past 24 hours, the ITOA price has successfully gained 1.82% in value. Considering how Bitcoin is still down by over 3%, it is all the more surprising to see any altcoin rise in value during such troublesome times. Thanks to this small nudge, the IOTA price is slowly making its way back to the $1 mark. Reaching that psychological barrier will take a lot of time and effort, for obvious reasons.
This IOTA price uptrend can only materialize due to an ongoing uptrend in the MIOTA/BTC ratio. Thanks to a solid 5% gain in favor of ITOA, the altcoin is doing something virtually no other cryptocurrency can do at this stage. Although this may indicate all other currencies will see upward momentum later today and during the weekend as well, it is still too early to draw any valid conclusions in this regard.
The overall cryptocurrency trading also appears to be on the rise, albeit ever so slightly. With more money pouring into the different markets, some positive changes may begin to materialize in the coming hours. Nothing has been set in stone, but the IOTA trading volume has surpassed $1.5.7m again. That in itself is a relatively positive indicator for the coming weekend.
Surprisingly, the trading volume is dominated by Bitfinex, of all exchanges. Its USD pair leads the pack, and its BTC trading market comes in fifth place. The top three also sees strong volume from Binance's USDT and BTC pair, follow by OKEx's USDT offering. A very solid collection of currencies and exchanges, which may proper the IOTA price forward even further.
As is always the case when the weekend is just around the corner, unusual cryptocurrency market behavior becomes apparent. While that isn't necessarily a bad thing, it shows the volatility will not erode anytime soon. For the current IOTA price momentum, that volatility is direly needed to keep the positive momentum going. How high the IOTA price will effectively go and during the weekend, is very difficult to predict.
Image(s): Shutterstock.com