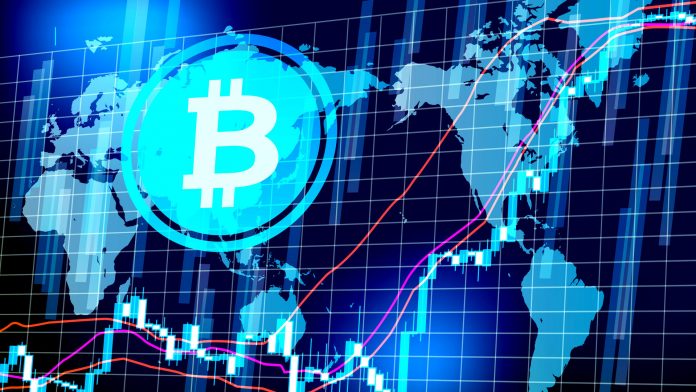 There's no doubt that the current market situation is terrifying. Altcoins saw significant sell-offs this week, and Bitcoin hit a new low last night of $26.6k. The stock market continues its bearish momentum today as investors worry about inflation. With the recent rebound from its low, is the Bitcoin price in recovery? Is it a good idea to buy the dip? Let's go over the current market conditions this Thursday and see what the future might hold for cryptocurrency and stock markets.
Bitcoin Flash Crash
Yesterday, on May 11th, Bitcoin flash crashed to the mid $25k levels in a bear trap, instantly rebounding as high as $28k. Since then, the market has been attempting to recover to the $29k levels, currently trading at $28,645.
The real question is whether or not Bitcoin can continue its recovery even though the stock markets today continue to show bearish momentum as investors worry about inflation.
It's important to realize that while Bitcoin and cryptocurrency are showing significant devaluations, most markets are down this month, including Gold & Silver, Real Estate stocks, tech stocks, etc.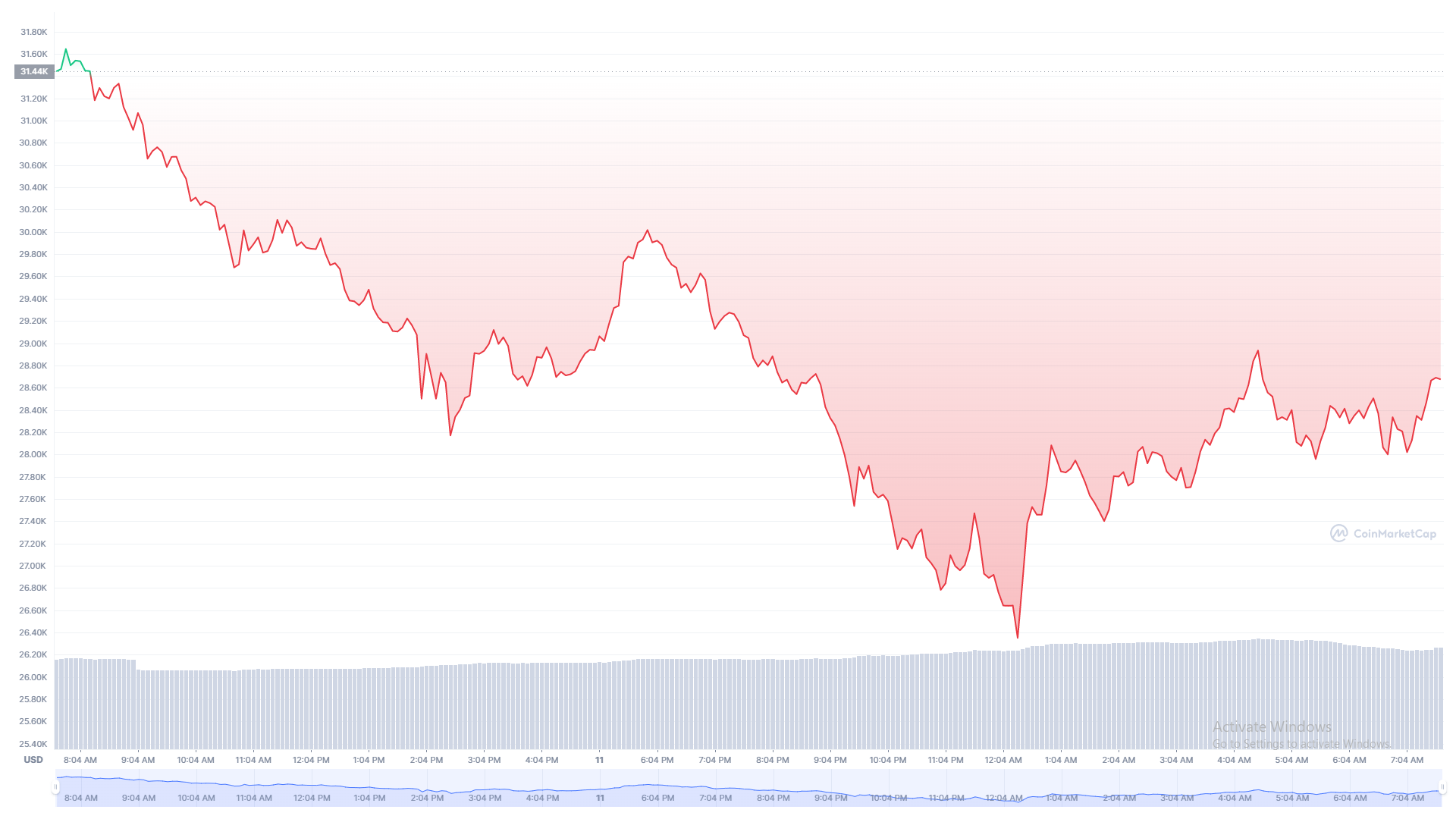 If anything, today, Bitcoin is performing exceptionally well as it's showing bullish momentum on intraday charts.
Bitcoin News
According to a report published last night by Oliver Knight from Coindesk, the recently launched Australian crypto ETF is showing some volumes despite the recent market crash and extreme volatility.
According to the report, the Bitcoin ETF showed over $250k, and Ethereum showed over $150k in trading volume within the first hour. It's clear that serious investors are still buying Bitcoin and Ethereum and the long-term sentiment of the crypto assets remains bullish.
In other news, Bitcoin showed over $8.2 billion in realized loss with a net of $6.2 billion losses in the past three days, according to a chart from Glassnode published on Twitter by @OnChainCollege.
$6.2 Billion in #Bitcoin Net Realized Losses in 3 Days.

There has been over $8.2 billion in total realized losses in these 3 days… pic.twitter.com/0GzCxqFevq

— On-Chain College (@OnChainCollege) May 12, 2022
This means many people sold BTC and cut their losses this week. The last time the market saw such losses was in late January 2022, when the November 2021 cryptocurrency bubble popped.
The high amount of realized loss suggests that Bitcoin hasn't found its bottom yet. When holders stop selling BTC and other cryptocurrencies and the realized losses diminish, that's when BTC will achieve true bottom and can start its recovery.
Is Bitcoin Dead?
For those worried about Bitcoin dying, according to 99bitcoins' Bitcoin Obituaries page, BTC has been declared dead over 448 times over its lifetime since 2010. While current market conditions are grim when in doubt, zoom out.
Bitcoin is still a top-performing asset in the 24-48 month range, outperforming stocks by a significant margin. The cryptocurrency market will get through this challenging period and come out stronger than ever.
Disclosure: This is not trading or investment advice. Always do your research before buying any cryptocurrency.
Follow us on Twitter @nulltxnews to stay updated with the latest Metaverse news!
Image Source: rrice/123RF