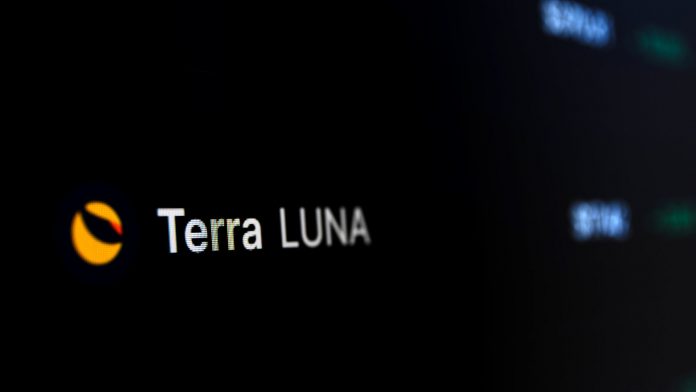 After halting the blockchain for roughly 10 hours, Luna Terra officially resumed its block production approximately an hour ago, enabling traders to move their LUNA off exchanges and encouraging users to bridge off-chain assets, such as bETH, to their native chains. The tragic turn of events causing thousands of users to lose more than 99% of their portfolio is a historic moment in crypto and a valuable lesson for those investing in projects they don't fully understand.
Luna Terra is Officially Dead
There's no other way to say it. LUNA is officially dead after losing billions of dollars in market capitalization in a matter of days and failing to re-stabilize its UST stablecoin.
Halting the blockchain was a last-ditch effort to curb the massive selling action, which, unfortunately, didn't help much. In addition, Binance delisted Terra Luna following a series of Tweets by the CEO, Changpeng Zhao.
1. At #Binance we prioritize user protection. We made the decision to suspend LUNA and UST trading. Here's why.

A thread 👇

— CZ 🔶 Binance (@cz_binance) May 13, 2022
The Binance Founder vocalized his disappointment with the Terra team regarding this situation, requesting them to restore the network, burn the extra minted LUNA, and recover its UST peg. As of two hours ago, Changpeng Zhao said he "has not gotten any positive response or much response at all."
He compared Terra Luna's debacle with the Axie Infinity hack last month, where the team took accountability, came up with a plan, and communicated with Binance and other major exchanges to help restore the network and ecosystem.
At this point, Luna Terra is officially dead, and whether or not the community can recover from such a massive loss is questionable.
Terra's founder, Do Kwon, still hasn't made any further statements from his Twitter account following the May 11th thread where he urged investors to have hope for Luna, saying, "We're here to stay. And we're gonna keep making noise."
Terra Investors Are Distraught
Looking at Luna's official subreddit, there are several detailed and stark threads of users losing funds they couldn't afford to lose, some even contemplating suicide. The top stickied thread on r/terraluna is a collection of National helping numbers for various countries.
Another thread is titled "I lost over 450k USD, I cannot pay the bank. I will lose my home soon. I'll become homeless. suicide is the only way out for me."
It's easier said than done to tell investors only to invest money they can afford to lose, as many are taking a huge risk not only investing in crypto but purchasing altcoins in hopes of seeing significant returns.
Will Terra Luna Ever Recover?
As mentioned in yesterday's Terra Luna article, the only hope for LUNA to recover is if UST can re-stabilize and trade at $1 once again. The other way is a significant change to LUNA's protocol, preventing the minting of new LUNA in response to UST.
Another member of the Terra community posted on Twitter a potential solution that was retweeted by the official Terra Luna account.
The community is deciding on a new @terra_money, between restoring a snapshot prior to attack, removing TFL, fully collateralizing UST and drafting & deliberating new mechanisms for $LUNA.

We must salvage the remaining value in the ecosystem & community and rebuild the right way

— will 🛠 (@stablechen) May 13, 2022
It seems the Terra community is deciding on a new recovery solution by restoring a snapshot before the attack, removing TFL, fully collateralizing UST, and drafting an update to LUNA's mechanisms.
This may salvage some of the value from the Terra Luna ecosystem, but the chances of the project achieving a multi-billion-dollar valuation once again are slim to none.
TerraUSD (UST) is currently trading at $0.152, down over 75% in the past 24 hours. LUNA is down over 99.9%, currently trading at $0.00002455, with the price continuing to drop significantly. LUNA's current market capitalization is $156 million, with a 24-hour trading volume of $718 million.
Disclosure: This is not trading or investment advice. Always do your research before buying any cryptocurrency.
Follow us on Twitter @nulltxnews to stay updated with the latest Metaverse news!
Image Source: rokastenys/123RF