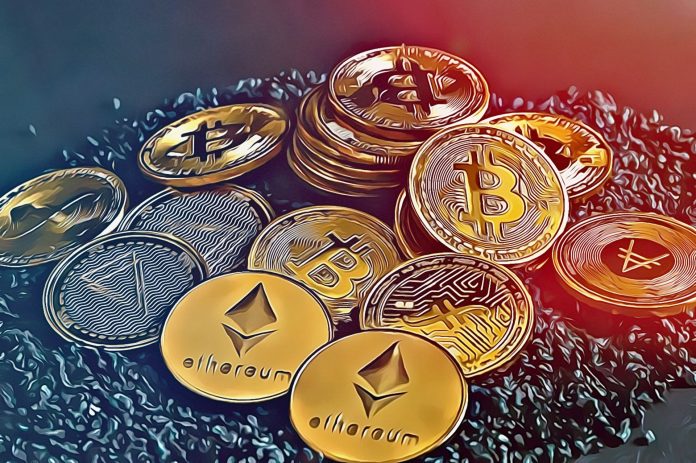 Bitcoin, Ethereum, and other cryptocurrencies have gained tremendous popularity over the years, becoming an alternative investment option for many people. Despite the volatility these assets have endured in recent months, their value has continued to rise, especially since the year 2023, leading many experts to believe that now is an excellent time to buy.
First, let's examine Bitcoin, the most popular cryptocurrency. Bitcoin's value has already increased by over 80% since the start of 2023, rising from $15k to around $29k trying to break through the $30k mark, making it an attractive investment option for investors. Some experts predict that the price of Bitcoin could reach as high as $500,000 by 2024/2025, making it a potentially lucrative long-term investment. Additionally, the recent news of large corporations investing in Bitcoin and more countries pushing adoption has brought more attention to the cryptocurrency and increased its legitimacy. Moreover, the hype and the expectations around Bitcoin upcoming halving event is another reason to consider investing in the asset now.
Another popular cryptocurrency is Ethereum, which has also experienced a significant increase in value since the start of the year. Ethereum has several advantages over Bitcoin, including faster transaction times and a more versatile blockchain that enables the creation of smart contracts. These features have made Ethereum a popular choice for developers looking to create decentralized applications, further increasing its potential value.
Furthermore, the introduction of the newest Ethereum Shanghai upgrade, enabling over $34.5 billion in staked $ETH to be withdrawn, has created even more buzz around the cryptocurrency. Experts have also predicted that Ethereum's value could reach $5,000 or more in the coming years, making it a potentially profitable investment. Buying more Ethereum now as its price is below $2k level is hitting the jackpot!
Apart from Bitcoin and Ethereum, there are many other promising cryptocurrencies that could be good investment opportunities. For example, Cardano, a blockchain platform that aims to provide a more sustainable and secure infrastructure for decentralized applications, has been gaining popularity in recent months. Despite its price not reflecting what's been built under the blockchain platform, many experts believe it has a lot of potential for future growth.
Finally, the emergence of cryptocurrency AI projects have added more fuel to the blazing saddles of the general cryptocurrency craze!
Conclusion
To summarize, the current market conditions and recent developments in the cryptocurrency space make May 2023 an excellent time to buy Bitcoin, Ethereum, and other cryptocurrencies. With the potential for significant growth and increasing adoption by major corporations, these assets could become a valuable addition to any investment portfolio. However, it is crucial to remember that cryptocurrencies are highly volatile, and investing in them carries a significant risk. Therefore, it is essential to conduct thorough research and invest only what you can afford to lose.
Disclosure: This is not trading or investment advice. Always do your research before buying any cryptocurrency or investing in any services.
Image Source: Photo by Traxer on Unsplash // Image Effects by Colorcinch