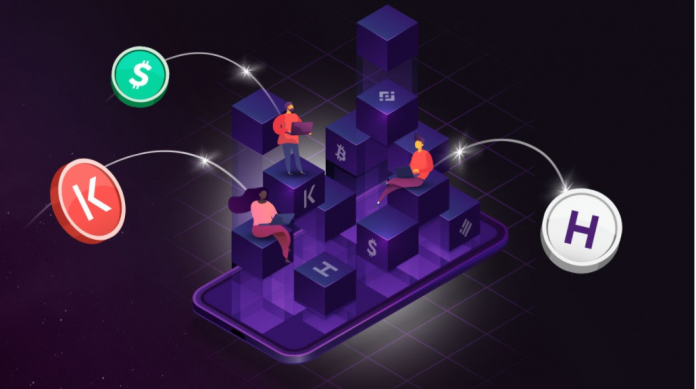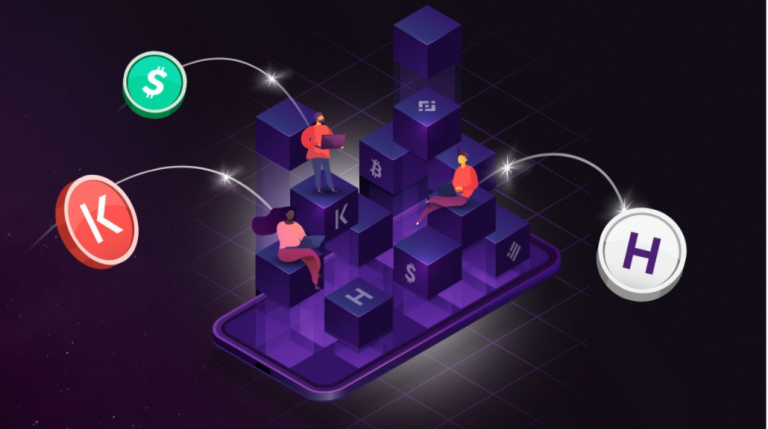 Hard Protocol, a cross-chain money market built on the Kava multi-asset DeFi platform, is set to debut on the Binance Launchpool today. According to a press release by Kava Labs, Hard Protocol will enable Binance users to stake KAVA, BNB and BUSD tokens to earn 'HARD' governance tokens in return. The Binance Launchpool was released a few months ago in an effort to expose more crypto enthusiasts to DeFi at a lower risk level.
With Hard Protocol launching in this ecosystem, prospects will be able to participate in its governance through the HARD tokens earned. These digital assets power the Hard Protocol DeFi money market by incentivizing early participation and maintaining a sustainable DeFi platform to facilitate further decentralized development. Notably, Hard Protocol had initially launched as Harvest.io but later changed the name to distinguish from Harvest.finance which rolled out at the same time.
The Hard Protocol DeFi ecosystem is the first cross-chain money market to launch on Kava's Cosmos SDK blockchain. Barely two months since this innovation was launched, it is now scaling into a more lucrative market via the Binance Launchpool. This move will enable risk averse yield farmers to earn a decent interest from staking their digital assets on a centralized exchange, compared to any returns they would have gotten from traditional financial institutions.
Hard Protocol Yield Farming on Binance Launchpool
As highlighted earlier, Hard Protocol's yield farming will commence on the Binance Launchpool from November 2, 2020 at 7 am EST. It is quite noteworthy that the Hard Protocol DeFi ecosystem offers a couple of staking options; therefore, Binance users will be able to select their preferred staking tokens with alternatives ranging from BNB, BUSD, and KAVA amongst others.
Hard Protocol has since allocated HARD token rewards for the BNB, BUSD and KAVA pools that are set to be hosted on the Binance Launchpool. The BNB pool has been allocated a lion share with 3,600,000 HARD tokens followed by the KAVA pool at 1,800,000 and finally the BUSD pool at 600,000. These rewards will be linearly distributed as from November, 2 over the next 30 days during the yield farming period.
The HARD token reward allocation will be based on a user's position within a given staking pool compared to the total staked tokens in that pool. With no upper limits set on participation, any Binance user can stake their tokens to earn from the Hard Protocol yield farming. The governance token will be listed on Binance later in the week on November, 6 at 1 am EST.
A Cross-Chain DeFi Ecosystem
Currently, interoperability is one of the main challenges in blockchain innovations; something that the Kava multi-asset DeFi platform is designed to tackle. This platform leverages the Cosmos SDK blockchain to implement a cross-chain architecture that allows different DeFi projects built on it to interact seamlessly. Hard Protocol is one of the DeFi projects deriving the cross-chain value proposition by Kava blockchain to introduce a sustainable money market. 
According to Kava's CEO, Brian Kerr, these fundamentals play a major role in supporting the Hard Protocol cross-chain money market,  
"It took us years and millions of dollars to build, but we finally laid the foundation for a wide range of novel cross-chain DeFi apps to be built on Kava. Thanks to this work, Hard Protocol, the world's first cross-chain money market is made possible and will usher in a new wave of digital asset lending, borrowing, and earning."
While the DeFi market appears to have slowed down in terms of a speculative hype, this does not dismiss ongoing fundamental developments by the likes of Kava and Hard Protocol. If anything, the integration with CeFi exchanges shows a growing demand for DeFi financial products.