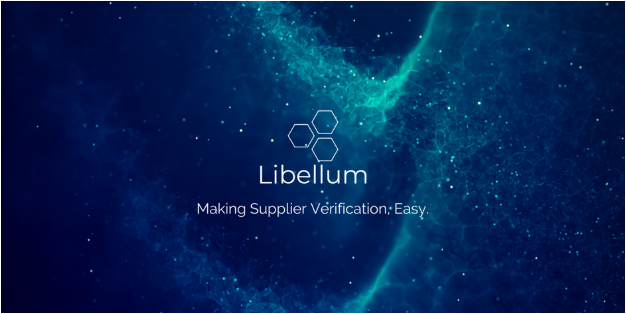 Trade between China and the rest of the world is booming – according to the WTO, China was the world's largest exporter of merchandise trade in 2017- at $2,263 billion – and e-commerce. Accompanying this growth is a rise in the amount of third-party sellers.  It follows that supplier verification is essential for purchasers who need to be certain the goods they are receiving are genuine. Many Western businesses have been burned by scams operated by illegal suppliers, which potentially lead to serious losses, and in the worst-case scenario, companies even going into liquidation.  Therefore, the need for verified suppliers is increasing greatly.
Disclosure: This is a Sponsored Article
This is where Hong Kong-based IT company Libellum Ltd comes in.  The company has recently launched its supplier verification, product certification and compliance platform, with the announcement made in Hong Kong just a few days ago.
What is Libellum?
Libellum describes itself as 'the world's most innovative supply chain verification platform for product certification, testing and compliance'.  Libellum's main goal is to make purchasing from China as safe and transparent as possible via blockchain technology, in addition to joining forces with the largest third-party testing companies worldwide.  Libellum was founded by Manuel Becvar, an e-commerce merchant and entrepreneur who has been resident in Hong Kong for the last 13 years.   Becvar is a blockchain enthusiast and has expertise in importing from China, social media and brand building. The company's six-person team is based in Switzerland and Serbia.
Problem vs Solution
One of the main problems affecting the import/export industry is the lack of a quick and convenient way for purchasers to verify an overseas supplier's legitimacy, making them vulnerable to illegal scams.  According to its creators, Libellum allows consumers and larger-scale buyers to check certificate numbers or test reports issued by trusted certification companies on the platform.  With its focus not just on security but also speed and convenience, Libellum says that buyers will be able to track down and verify a supplier's certificate in just a few clicks.
Growing Network of Trusted Partners
Publicity material states that Libellum is now partnered with one of Germany's largest third-party testing laboratories and in talks with other major laboratories around the world.  In fact, CEO Manuel Becvar has created a substantial network comprising the top 20 testing laboratories worldwide, and thousands of factories in Asia. Becvar commented:
"This is very exciting for retailers, eCommerce sellers, regulatory bodies, authorities and importers around the world…Libellum makes supplier verification simple, fast and affordable".
Launch Dates
Libellum should be launching its MVP (Minimum Viable Product) by February of next year, with the full version of its platform due by spring, 2019.  An early investor token sale is now running, in addition to a pre-sale to finance the platform's continued development.
A Rosy Future Ahead for Libellum?
It seems likely that trade between China, Asia and the wider world will continue to rise, and with it, the role of e-commerce.  No one likes to be scammed and the effect on a business can be disastrous. This situation plays neatly into the hands of Libellum, who aim to bring security and peace of mind to doing business with China, the world's second largest economy.  If the company can leverage its extensive knowledge of e-commerce, trading in Asia, and blockchain, combined with its growing roster of trusted partners, it should enjoy a bright future with no shortage of clients, both large and small.
Image(s): Shutterstock.com