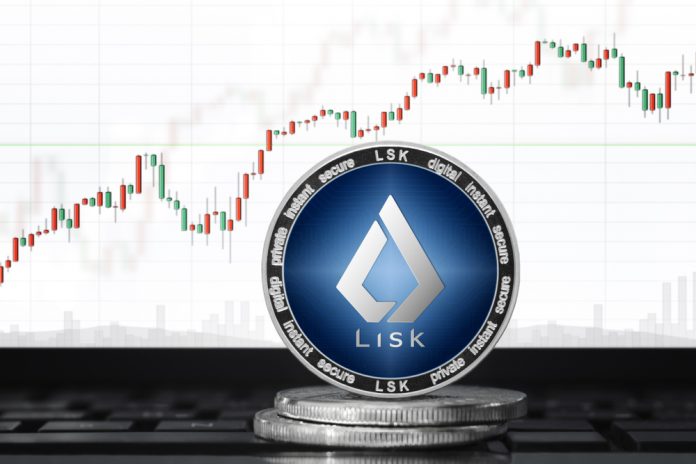 There appears to be a lot of crazy cryptocurrency market momentum brewing at this time. All altcoins are either up in value or still getting battered. In the case of Lisk, its price is going up significantly over the past few hours, although it remains to be seen how long this trend will remain in place. Surpassing $3 is certainly possible under the current circumstances, albeit there is still a long way to go.
Lisk Price Trend Shapes up Nicely
It has been a while since people looked at the Lisk price for some time, but that situation may come to change in the very near future. More specifically, it seems there is a genuine demand for LSK at this time, despite a relatively weak trading volume. This trend is very similar to what is happening to NEM at this time, as its price momentum doesn't make much sense whatsoever.
In the case of Lisk, there is a 4% increase in USD value and a 3.5% gain over Bitcoin. Both of these trends are rather promising, although they have not been set in stone just yet. Instead, there is a good chance things will fall apart fairly quickly unless the LSK trading volume picks up the pace in the near future.
Some people are convinced this is only the beginning of a massive Lisk price uptrend. For F. Abadeer, LSK is the "pick of the month" due to its technical analysis and price predictions. While that is a commendable outlook on this particular altcoin, one also has to wonder how long this trend will remain in place. Technical analysis only works half of the time for most altcoins, especially when a sharp rise materializes out of nowhere.
Crazy pick of this month sure will be #LSK#Lisk has got the full package of TA and price analyses to go up.#Bitcoin #Cryptocurrency

— F.Abadeer (@Fady_BTC) November 12, 2018
One development working in favor of Lisk, as well as NEM, is how Coincheck is seemingly intent on resuming the services associated with this particular altcoin. That is a positive development for both currencies, but also for the entire cryptocurrency industry. Coincheck suffered a major hack earlier this year, and it is good to see the company get its act together once again.
#coincheck の #XEM #LSK 入金購入再開で両コインが、

これは coincheckで #XRP が再開したらと考えるとウズウズするお。 pic.twitter.com/PBv9ykQTzT

— 2016mkt@RIPPLieman (@2016mkt) November 12, 2018
Those who are not necessarily intent on trading Lisk for the long-term but rather prefer quick profits, a juicy arbitrage opportunity has arisen. Buying LSk on Poloniex and selling it on YoBit can yield a very respectable profit for doing virtually nothing. Even so, the latter exchange doesn't necessarily have the most volume either, this it remains to be seen how long this arbitrage opportunity remains in place.
#LSK
Buy at #Poloniex and sell at #YoBit. Ratio: 2.57%#bitcoin #arbitrage #arbitraj #arbingtool https://t.co/xiFUPzcOcC

— Arbing Tool (@ArbingTool) November 12, 2018
Based on the current statistics, it appears to be a matter of time until the Lisk price either breaks #3 or drops back to $2.85 or lower. Anything can happen in the cryptocurrency world right now, and it will mainly depend on Bitcoin's momentum first and foremost. So far, that looks semi-promising at this stage, although it is still too early to draw any real conclusions in this regard.
---
Disclaimer: This is not trading or investment advice. The above article is for entertainment and education purposes only. Please do your own research before purchasing or investing into any cryptocurrency.
Image(s): Shutterstock.com