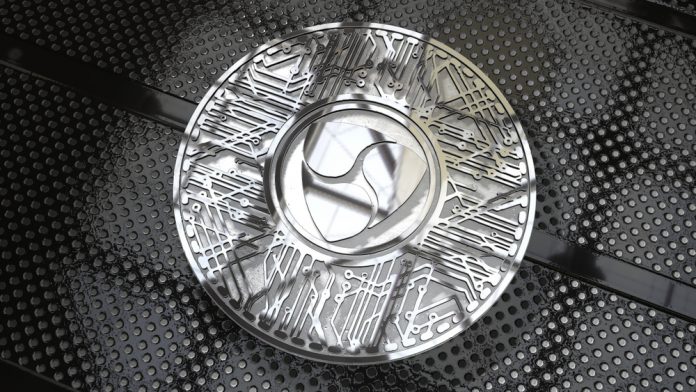 Whereas most of the top cryptocurrencies are still struggling for traction, interesting developments take place just outside the top 15 The NEM price is going through a very bullish rally right now, primarily because Coincheck has officially resumed trading services for this altcoin. This appears to bring a lot of positive momentum to the New Economy Movement market, as the gains are piling up quickly.
NEM Price Surge Intensifies
It has been a while since people actively discussed the NEM price in a positive manner. The year 2018 has not been overly promising for all cryptocurrencies, and NEM hasn't been an exception in this regard. In fact, its value has plummeted significantly, and it seems things may finally start to improve once again. This current trend looks promising, although it is still too early to say for sure.
Over the past 24 hours, the NEM price has gained 12% in both USD and BTC value. This rise comes as a big surprise, especially because so many top markets are still struggling for any real traction. In the case of NEM , its one-hour chart looks incredibly bullish right now, further confirming this may be the beginning of a long uptrend if this goes according to plan. That will require a lot more work and volume, though.
The big news of the day comes in the form of Coincheck reinstating buying and selling services for NEM, Ethereum, am and Lisk. This is all part of the company's recovery after this year's hack,  Considering how NEM is incredibly popular in Japan, this news alone seems more than sufficient to get people excited about this altcoin once again. It is also an important step toward ensuring Coincheck users can trade in a safe and secure manner.
一部仮想通貨の入金・購入再開のお知らせ(ETH・XEM・LSK)https://t.co/g3Hc9rzxZ1

— Coincheck(コインチェック) (@coincheckjp) November 12, 2018
By looking at the technical fundamentals, it would appear this NEM price breakout was to be expected. It would either rise like a phoenix or drop like a brick. For holders and speculators, the best option came true in this regard, although the trend has not officially materialized yet. There will be some big resistance in the coming hours, especially now that the value has surpassed $0.1 again.
#ネム トレンド完全リセット
初動初日を迎えております(u_u*

ノンホルちゃん( -ノ-)チーン
DMMのショート豚のざまぁ~ψ(`∇´)ψ #NEM #XEM #XRP #BTC #ETH #ETC #ADA #BCH pic.twitter.com/f7ZgqaNR95

— Kagra🔗ネムnem-Blockchain (@Jp_Bluma) November 12, 2018
Not everyone who dabbles in technical analysis can make accurate predictions. In the case of CryptoMedication, his prediction came up woefully short, at least based on the current statistics. It is possible NEM will see a massive setback in the coming hours, although those who chase quick profits may be able to score some solid gains by taking advantage of the current NEM price momentum.
3/ RSI(14) for $XEM / $BTC (#NEM ; $NEM) on the daily isn't looking promising either.

Definitely a solid chance that this continues to decline in price.

MA indicators not relevant as supports at this point since P.A. has been steadily decreasing.

Not worth an entry imo pic.twitter.com/NZCsfGfyst

— CryptoMedication (@ProofofResearch) November 12, 2018
As is always the case when any cryptocurrency suddenly rises in value, there is a good chance a correction will follow shortly after. In the case of NEM, it is very difficult to predict where the price will head next. Its weak trading volume seems to indicate thing say not necessarily end well. The changes introduced by Coincheck are positive, though, and may pave the way for some positive momentum.
---
Disclaimer: This is not trading or investment advice. The above article is for entertainment and education purposes only. Please do your own research before purchasing or investing into any cryptocurrency.
Image(s): Shutterstock.com