It seems like the cryptocurrency market is slowly waking up as the new week begins. Bitcoin continues to trade sideways while some cryptos are making small steps upwards, registering single digit percent gains. Litecoin made a nice recovery after this weekend's slump and is currently trading at $71.23 on Bitfinex. Let's take a look at any relevant Litecoin news that may affect the market and see if the charts tell us what's in store for LTC.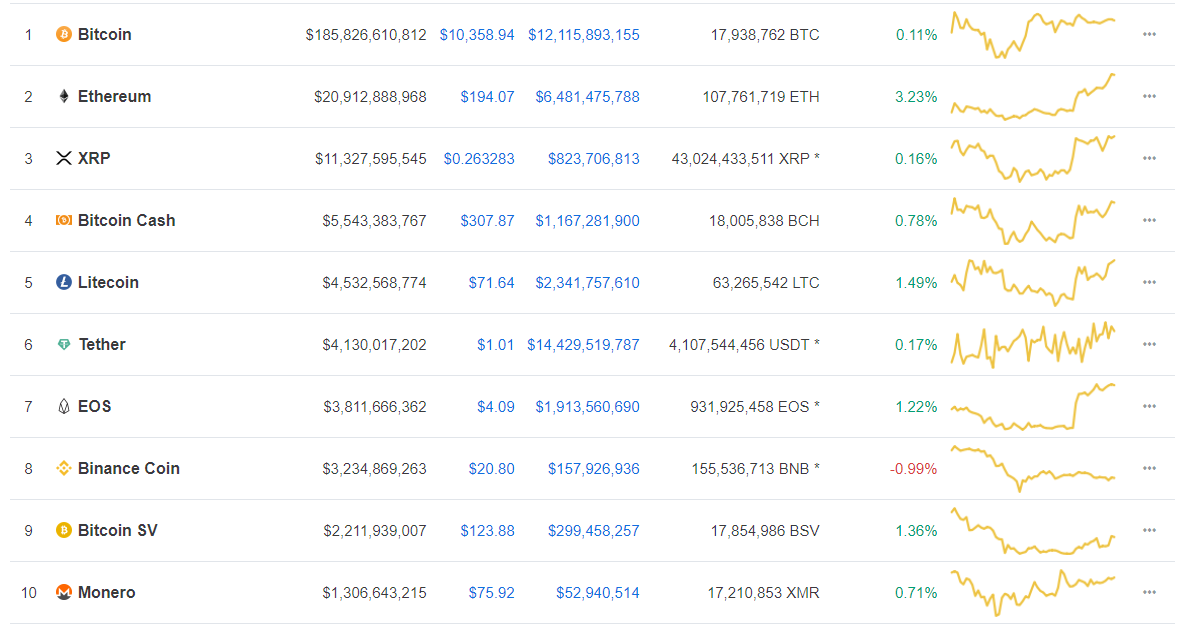 Litecoin News
While not necessarily news, there is a big event coming up for Litecoin in Last Vegas. Dubbed Litecoin Summit, the event is planned to be held in The Cosmopolitan in Last Vegas on October 28th-29th. I will definitely be there, so if you are planning to attend make sure to connect with me on telegram (@Arginmark) so we can network!
On another note, such a big event is sure to bring bullish momentum to the cryptocurrency as it's a common trend for a conference to boost interest in the market.
When it comes to current events, there are no big developments for Litecoin as of right now.
Litecoin Price Analysis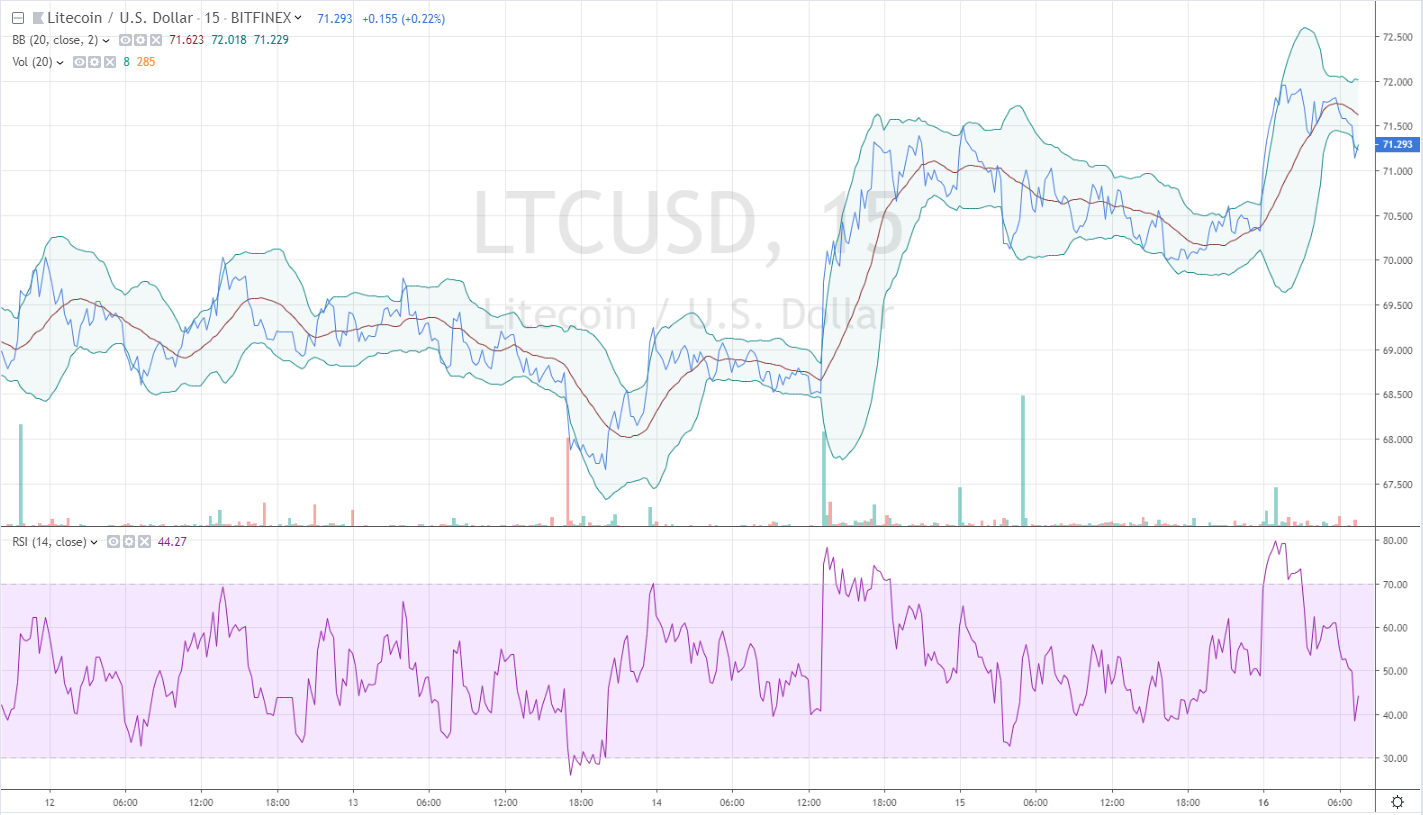 Relative Strength Index: The RSI is currently at a healthy 51 points and rising. We caught LTC/USD right at the rebound after it retraced down to $71.1.
Bollinger Bands: Litecoin is currently within range of the two bands after briefly dropping below the lower band an hour ago.
Volume: Unfortunately, the volume is extremely low right now which is surprising given that it's the start of a new week where markets are usually more active. However, volume can go from 0-100 extremely quickly if the market start swaying to either side.
Litecoin Price Prediction
The RSI and Bollinger Bands are both indicating that LTC/USD will trade sideways. Litecoin's volume reinforces the sideways market because of how low it is.
My short term prediction is that Litecoin will stay above the $71 level at least for the first half of the week. As the news about Litecoin summit spread, I believe it will have a bullish impact on the market and we just may see a $100 Litecoin by the end of October.
Litecoin Charts By Tradingview
Featured Image Source: @MizureX5
---
Disclaimer: This is not trading or investment advice. The above article is for entertainment and education purposes only. Please do your own research before purchasing or investing into any cryptocurrency or digital currency.