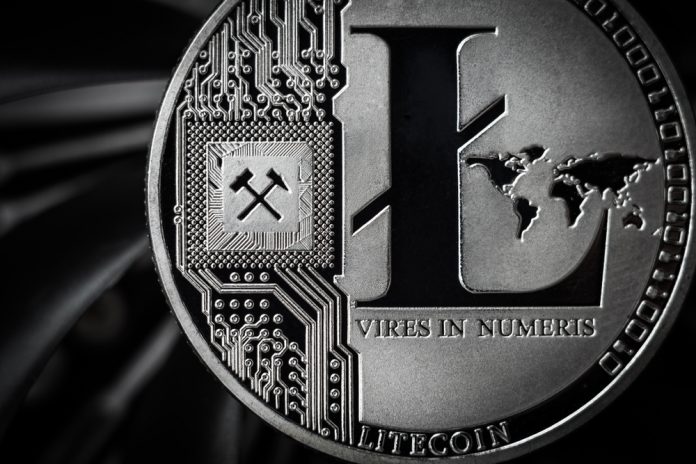 As all cryptocurrency markets seem to truck along rather nicely, it will be interesting to see how things evolve in the coming hours. Some of the recent USD-based gains have been wiped out, primarily because of altcoins losing value over Bitcoin. The Litecoin price, while still clinging to the $80 support level, may see some bearish pressure as well in the coming hours.
Litecoin Price Struggles to Stay Above $80
No one genuinely wants to see more bearish market momentum affecting the different cryptocurrencies, tokens, and assets. The year 2018 has been incredibly bearish already, yet 2019 has offered a few glimpses of hope for a better future. That doesn't mean the markets are out of the woods yet by any means, as most of the altcoins are currently facing pressure where their BTC value is concerned. Those losses can offset some, if not all USD-based gains in pretty quick succession.
As far as the Litecoin price is concerned, it would appear the $80 level is still in play. More specifically, it seems there is a 1.73% gain in USD value, which can be rather beneficial for this market in the long run. However, there is also a 0.82% loss in LTC/BTC, which doesn't bode too well for the immediate future either. Although this loss isn't insurmountable by any means, it would appear further bearish momentum can materialize in the near future.
On social media, there are always many different discussions pertaining to cryptocurrencies, tokens, and digital assets. Master would like to know which market is the "better Bitcoin Cash". A bit of an odd sentiment, as there is only one Bitcoin Cash right now. Claiming how Litecoin might be the better BCH seems a bit odd, although it all depends on how one is looking at the bigger picture when it comes to Bitcoin and alternative markets.
Which is the better "bitcoin cash"?@SatoshiLite @mrilirgashi @johnkim77 #ltc #litecoin #bitcoin #btc #litecoinfam

— Master ⚡️ (@xtdisnkfe) April 17, 2019
While there are dozens of exchanges and trading platforms which allow for LTC trading right now, it would appear there are some options which often get overlooked. South Africa's ICE3x has enabled Litecoin trading some time ago and offers very low trading fees accordingly. There are also no deposit fees for both crypto and fiat transfers, which can make this exchange rather appealing to the right users.
Buy / Sell / Trade #litecoin today on 🇿🇦 South African cryptocurrency exchange #iCE3X

📊 Trading Fees are Zero – 0.5% (lowest in RSA)

🚫 NO Deposit Fees (Crypto & Fiat)

👑 Unrivalled Features & Functionalityhttps://t.co/SCatGvme22

— 𝙂𝙖𝙧𝙚𝙩𝙝 𝙂𝙧𝙤𝙗𝙡𝙚𝙧 (@R3LB0RG) April 17, 2019
One rather peculiar image has been shared on Twitter which compares Bitcoin and Litecoin accordingly. While such comparisons are nothing new by any means, they often make little to no sense. Bitcoin and Litecoin are two very different projects which should not necessarily be seen as competitors. However, it would appear there is also an interesting reason for this comparison, as Eudy Zerpa wants to convince more people to pay attention to Litecoin.
#Litecoin 🆚 #Bitcoin ¿Usas las dos o tienes preferencia por alguna de estas dos #criptomonedas? Aquí sus diferencias 🤓💰⬇️ pic.twitter.com/UOLZ7kBm16

— Eudy Zerpa (@eudyzerpa) April 17, 2019
As the vast majority of alternative cryptocurrency markets are under a bit of pressure, the coming hours will either make or break some offerings accordingly. Even though Bitcoin itself is not under any real pressure just yet, a lot of alternatives are losing BTC value in fairly quick succession. How all of this will play out, remains to be determined, but the current trend indicates some minor losses are looming on the horizon.
---
Disclaimer: This is not trading or investment advice. The above article is for entertainment and education purposes only. Please do your own research before purchasing or investing into any cryptocurrency.
Image(s): Shutterstock.com