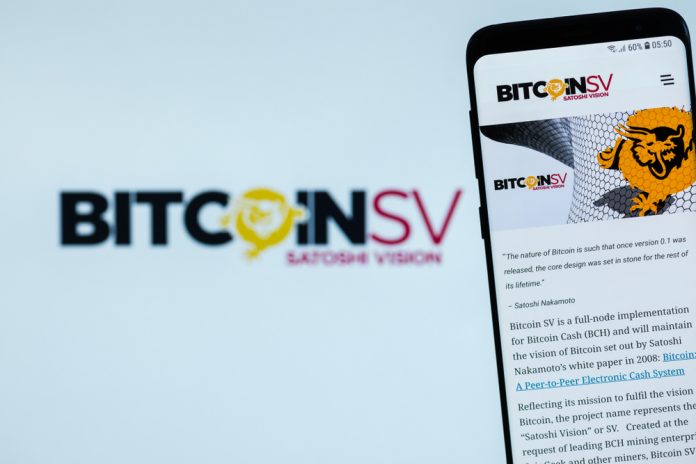 The big news keeping the cryptocurrency community in its grasp this week is how Bitcoin SV is slowly biting the dust. More specifically, this forked version of Bitcoin Cash is currently getting removed from numerous exchanges, trading platforms, and companies accepting it as a payment method. As this list continues to grow, one has to wonder how the future of BSV will look.
Exchanges Removing Bitcoin SV Support
Several exchanges have already confirmed they will remove Bitcoin SV in the coming days and weeks. The first platform to do so was Binance, as its owner has taken a very harsh stance against the project and its  "mouthpieces", so to speak. While Bitcoin SV has always been a controversial fork, it seemed as if every exchange was more than willing to give it a fair chance. That positive momentum has now evaporated altogether. Not entirely surprising, although the speed at which these changes are enforced might raise some questions accordingly.
Master piece! You have my full support, Peter.

To be clear, I don't choose sides on technology. We let market do that. I am against fraud, such as lying to be someone. As such, it is my strong opinion that:

Craig Wright is fraud. https://t.co/f9ihSD6Pr3

— CZ Binance (@cz_binance) April 15, 2019
Binance is not the only big exchange trying to get rid of BSV these days. Kraken, while initially on the fence about this decision, has now confirmed they are delisting this altcoin as well. The Twitter poll saw a clear vote in favor of removing BSV, as 71% of respondents want to see it gone. Another 22% of users commented they "don't care either way", which shows this discussion is not something affecting all cryptocurrency enthusiasts.
Another exchange removing Bitcoin SV support is Bittylicious in the United Kingdom. The company claims BSV will be delisted due to low trading volume and "showing solidarity against the toxic litigious environment in the BSV space". A very strong negative sentiment toward this forked version of Bitcoin Cash, to say the very least. The bigger question is how many other exchanges will effectively follow suit. The #DelistSV campaign on Twitter is in full effect, albeit a lot of service providers have to make their position clear.  
Satowallet, a lesser-known multi-asset exchange, has also confirmed they will remove BSV support fairly soon. The company wants to "start cleaning up the crypto community". BitForex is currently running a Twitter poll to determine their course of action. Most of the replies favor getting rid of Bitcoin SV, at the time of writing.
Service Providers Avoiding BSV Transactions
While getting removed from exchanges is a major blow to Bitcoin SV, several service providers are taking a similar course of action. ShapeShift has confirmed it is removing BSV support as of today, which means users will no longer be able to obtain this altcoin through the platform. Its competitors have seemingly not taken any definitive course of action at this time, thus there may be some interesting developments up ahead in this regard.
The Blockchain wallet team is also ending support in a month from now. The company already offered very limited BSV support, butt hat feature will soon come to an end. While the company never clarifies its decision, it seems they are simply following the overall trend. The same applies to Phantasma Chain, as this project originally planned to support Bitcoin SV as part of its Cosmic Swaps solution. That will no longer be the case moving forward.
Stores Ending BSV Payment Support
While it remains to be seen how crypto payment processors deal with Bitcoin SV, GPSTrackerShop has confirmed they will no longer accept Bitcoin SV payments moving forward. In fact, the solution has been removed altogether, as the team claims they "were wrong in accepting this payment method". For now, other companies dealing with crypto payments have not indicated imminent changes, but that situation may come to change in the coming days and weeks.
Image(s): Shutterstock.com