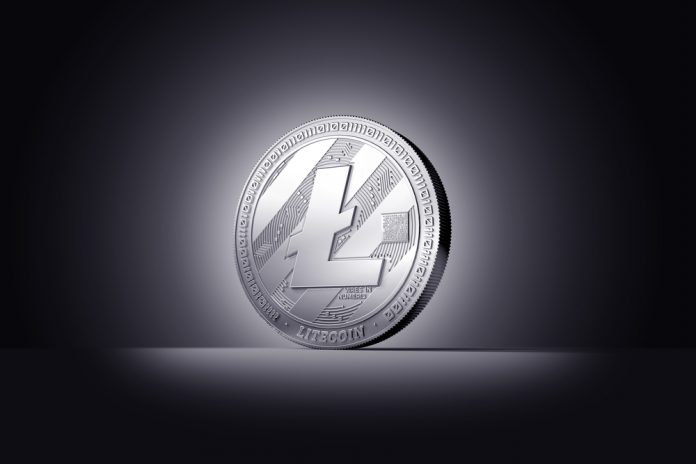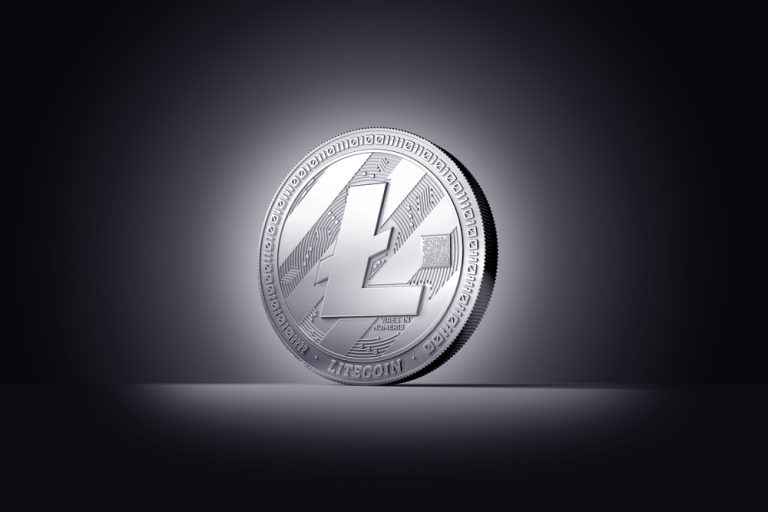 A lot of cryptocurrencies have noted some strong gains over the past few hours. This is primarily because Bitcoin is firing on all cylinders during this brief bullish spell. The Litecoin price also reaps the benefits of this uptrend, as it has surpassed $55 once again. The losses against Bitcoin, however, are a bit worrisome.
Litecoin Price Trend is Promising
It is still too early to determine if this current cryptocurrency price trend will remain in place for very long. After the past hour, it seems some of the upward momentum is already coming to an end up for some altcoins. Litecoin seemed poised to gain over 10% today, yet it has already lost some of those gains in the past few minutes. At this time, there is still a 3.5% increase, which is more than respectable.
Given this small gain, it is interesting to note the LTC/BTC ratio as well. Despite a 3% setback in this department, the altcoin is still looking pretty healthy right now. This current market momentum will stand or fall based on whether or not Bitcoin's uptrend can remain in place for a few more hours. Right now, it seems that could be the case, though nothing is ever guaranteed in crypto land.
Despite the image Litecoin has in the cryptocurrency world, it would seem Wirex users are not too interested in using this coin on the platform. More specifically, the company asked which currency Max Meilleur should use for his first card-based purchase. Options include LTC, BTC, XRP, and Ethereum. So far, the people want to see XRP being used for debit card transactions, which is a remarkable sentiment.
We have a remarkable community in #TeamCrypto & we want your input every step of the way for the @paymentsrace!
Our runner @maxmeilleur can only use crypto to get from NYC – Vegas

Which #crypto should his first purchase be in?#BTC #LTC #XRP #ETH #cryptocommunity #cryptotwitter

— Wirex (@wirexapp) October 14, 2018
A new service has decided to integrate Litecoin support. NullTX does not claim BuySellVouchers is a legitimate or illegitimate website, yet the platform has enabled Litecoin support to buy and sell gift cards and vouchers. Any exposure for Litecoin can be considered a good thing at this point. There is an interesting correlation between cryptocurrencies and gift cards, thus it is only normal companies will explore options in this regard.
Buy and Sell Itunes Gift Card / Voucher with #WebMoney , Perfect Money, #AdvCash, #ePay, #bitcoin , #Litecoin on BuySellVouchers,com!

Instruction(video): https://t.co/vKadSDKhUo #iTunes #Amazon #ItunesGiftCard #starbucks #Steam

— BuySellVouchers.com (@BuySellVouchers) October 15, 2018
Traders and speculators are confident the cryptocurrency markets will rebound in the future. LUCKYCOINS is waiting for the "huge bullish reversal" which will affect all cryptocurrencies over the coming days and weeks. Whether or not this will come true, is a different matter, but the current market indicators certainly look rather promising.
RT @SECRET_TRADER_: #btc #Bitcoin#ltc #litecoin#xlm #stellar#eth #ethereum#NEO

My chart for today this is the start of the bull run guys 🙏🏼 pic.twitter.com/y5YJKlzipB

— LUCKYCOINS (@luckycoins_io) October 15, 2018
Based on the current market conditions, the main order of business will be to stabilize in the BTC department. Once that step has been taken care of, interesting things are bound to happen for all altcoins. A Litecoin price of $60 by the end of the day is not impossible to achieve, but sustaining it is a different matter altogether.
---
Disclaimer: This is not trading or investment advice. The above article is for entertainment and education purposes only. Please do your own research before purchasing or investing into any cryptocurrency.
Image(s): Shutterstock.com