Lite.im is a very powerful service in the cryptocurrency industry, as it facilitates the use of Litecoin SMS payments to US residents. Making cryptocurrencies easier to use will improve overall adoption in the long run. Mobile services will play an increasing role of importance in this regard.
The Lite.im Concept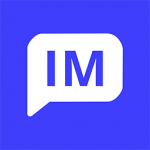 To this day, it is nearly impossible to transact in cryptocurrencies using simple text messages. Although a few services exist for Bitcoin and Bitcoin Cash, most other cryptocurrencies are left in the cold. That situation is finally coming to change courtesy of Lite.im, a service which has not gone live just yet.
How Does it Work?
It is evident from the start Lite.im serves one specific purpose. It introduces Litecoin SMS payments on a large scale, which can have a lot of interesting consequences moving forward. On the surface, it allows for anyone in the world to send and receive Litecoin transactions by just using a mobile phone number. There is no need to rely on the Internet, which is always a good sign.
On the technical side of things, users can send messages through SMS or Telegram. Catering to both markets is a smart decision by the team, as it is evident not everyone has access to the internet, even in this day and age. The functionality users can enjoy include checking balances, receiving transactions, and so forth.
As is always the case with services like these, one has to wonder how private keys are handled. The information will not be stored by Lite.im, as the user is the only one with access to this vital piece of information. That is an integral part of the service, as it needs to be a trustless service first and foremost. Lite.im can be a very powerful service moving forward, although it remains to be seen if it can boost Litecoin's overall appeal.
The Road Ahead
Users who show an interest in this service can check out the Telegram version, or pre-register for the SMS version. The project's code is also available on GitHub, which shows the developers are intent on being as transparent as possible. How the project will be received by the general public, will become more apparent in the months ahead. Improving overall Litecoin awareness and adoption is always a challenge, but services like these can make a real difference.
Image(s): Shutterstock.com