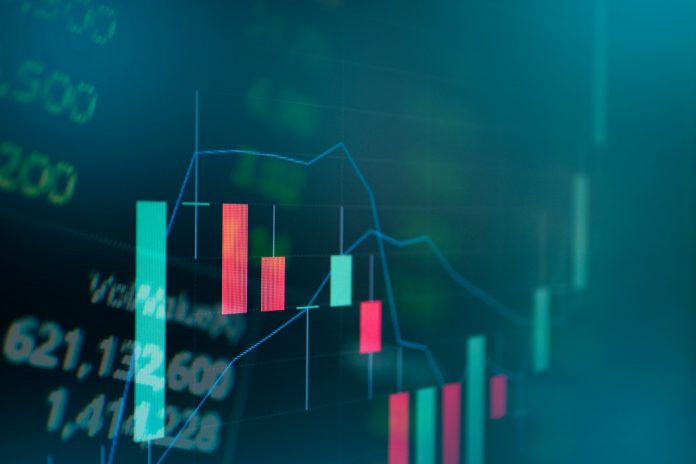 Even though the weekend has offered both bearish and bullish market pressure alike, it seems Litecoin is coming up on top in the end. The currency has seen a remarkable uptrend across the USD and BTC market, which effectively pushed its price to $27.5 again. A very positive sign of brewing momentum, especially with a healthy amount of trading volume to back it up.
Litecoin Price Uptrend Continues
For many people, Litecoin is the de facto altcoin which is often overlooked. While Litecoin doesn't necessarily offer some technical features one can't find in Bitcoin, it is the cheaper option of the two. Litecoin also offers faster transactions to boot, which makes it somewhat valuable in its own right. It would appear the current LTC price reflects that overall positive sentiment first and foremost.
Over the past 24 hours, there has been a notable increase in the Litecoin price. Its USD value increased by 5.8% and surpasses the $27.5 level. There is also a 5.4$ increase in the LTC/BTC ratio, which further confirms this altcoin is in a good place right now. Combined with $460m worth of trading volume, the demand for Litecoin is certainly there, albeit it remains to be seen how this will affect the overall market trend accordingly.
When looking at social media, it would appear the latest Huobi Research report confirms Litecoin is a rather active topic of debate on Telegram. It ranks second after Bitcoin and inches ahead of both Ethereum and EOS. In terms of social sentiment, the situation looks very different, but that is only normal when it comes to the various cryptocurrencies on an early Monday morning. These rankings will undoubtedly change a bit over the coming hours.
Today top 5 cryptocurrency discussed most on Telegram are 1.#BTC 2.#LTC 3.#ETH 4.#PRO 5.#EOS
Coins with highest sentiment index (higher score = more positive) are 1.#RVN 2.#STORM 3.#MFT 4.#ADA 5.#WAVES
See more data: https://t.co/LnW93z47MV

— Huobi Research (@Huobi_Research) December 17, 2018
It would also appear there are some interesting developments regarding the Lightning Network. This particular scaling solution is mainly associated with Bitcoin, but it will also make its way to the Litecoin system over time. As such, any development affecting this particular technology will bode well for the future of all currencies potentially implementing the Lightning Network in the future.
SLP39 @roasbeef CTO of @lightning joins me to talk about:
– Lightning Summit Nov 2018
– AMP
– Splicing
– Wumbology
– Neutrino
– Wishlist for bitcoin core changes
– What's coming from Lightning Labs
– LN 1 year outlook

listen, subscribe, share!https://t.co/HcTqhEJu33

— Stephan Livera (@stephanlivera) December 11, 2018
When looking at the current Litecoin price chart from a technical perspective, it has been a pretty good month of December so far. The massive spike taking place two weeks ago has not relented as of yet, which is rather surprising in its own right first and foremost. As such, one has to wonder where will lead next and how high the Litecoin price can effectively go throughout the rest of December.
Litecoin ❤️'s December

#LTC 🚀 pic.twitter.com/97IjDKTIal

— Angie ❣️ LoveHearts ❣️ (@InfinityTimesMe) December 17, 2018
For the time being, it would appear as if the Litecoin price run can continue for some time to come. This high trading volume is rather unusual for the silver to Bitcoin's gold, although it is seemingly more than warranted at this stage. What happens once Bitcoin starts to collapse, however, is a different matter altogether. it seems unlikely Bitcoin's bottom is in at this time, which doesn't bode well for all of the other cryptocurrencies on the market.
---
Disclaimer: This is not trading or investment advice. The above article is for entertainment and education purposes only. Please do your own research before purchasing or investing into any cryptocurrency.
Image(s): Shutterstock.com