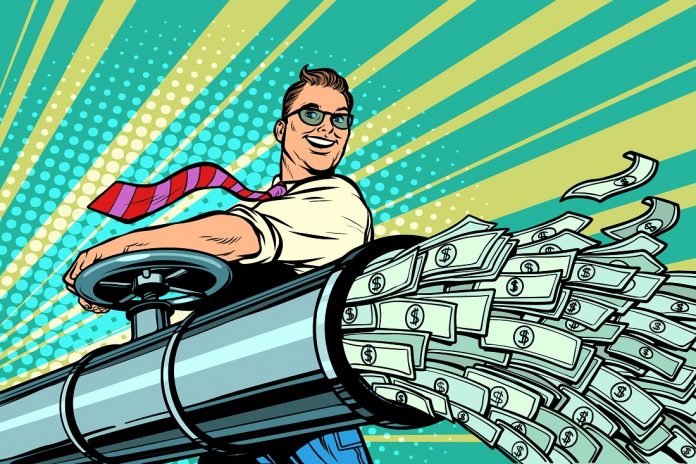 As the quest to make money in the cryptocurrency world continues, trading and arbitrage bots can play an increasing role of importance. Automating the way people make money is usually the easier option, although there is still plenty of room for personalization. The following four arbitrage bots are all worth checking out, although it is advised users conduct their own research before using either of them.
Crypto Arbitrage
Not every trading bot needs to have a complicated or fancy name. This GitHub project simply goes by the name of Crypto Arbitrage. It primarily explores triangular and direct exchange arbitrage opportunities on behalf of its users. When profit can be made, orders are placed automatically on behalf of the user. This bot has, according to its creator, made over $40 a day in some cases, although one shouldn't expect miracles from it either. The supported exchanges include Bittrex, Bitfinex, Kraken, Gate, and Bitstamp.
CryptoMedics Arbitrage Bot
Originally introduced in April of 2018, the CryptoMedics arbitrage bot is rather interesting to keep an eye on. It is completely free to use, which will always raise a few questions along the way. It does not appear there is any fee for performing trades, either, although that could also mean it is being used by so many people that making a profit will become extremely difficult.
CryptoMedics currently supports four exchanges in the form of Binance, Bittrex, Cryptopia, and KuCoin. It does appear there is still some manual work involved to complete traders, though, which makes this more of an educational tool, by the look of things. Even so, it can be a viable tool for those who want to get signals about arbitrage opportunities.
Gimmer
One of the more renowned cryptocurrency trading bots comes in the form of Gimmer. It is an automated crypto-trading bot which also supports arbitrage opportunities in its current form. Users can also backtest their strategies and even rent them out to others, although that might not necessarily be useful for arbitrage options right now. Users can add a plethora of exchanges, including Huobi, BitMEX, Binance, Poloniex, Bitfinex, and Kraken, to name a few. The team is currently in the process of adding automated arbitrage bots, which is a feature to keep an eye out for.
HaasOnline
By far the most commonly sued trading both in all of cryptocurrency is the product developed by HaasOnline. Their cryptocurrency trading software allows for interesting profit-making strategies and provides ample options to personalize all options to boot. It is also one of the more expensive tools to use, as the advanced plan will cost 0.32 for 12 months. At current Bitcoin prices, that isn't necessarily expensive, but it is still something to keep in mind.
Among the growing list of features, HaasOnline introduced arbitrage trading. It has an Inter-exchange arbitrage bot "script", which lets users trade different currencies between multiple exchanges. The list of support trading platforms includes Coinbase Pro, Binance, Gemini, OKEx Futures, and Novaexchange, among many others. Having a wide variety of different options at one's disposal is always a good point, depending on which of the dozen trading bot options one wants to explore.
---
Disclaimer: This is not trading or investment advice. The above article is for entertainment and education purposes only. Please do your own research before purchasing or investing into any cryptocurrency.
Image(s): Shutterstock.com