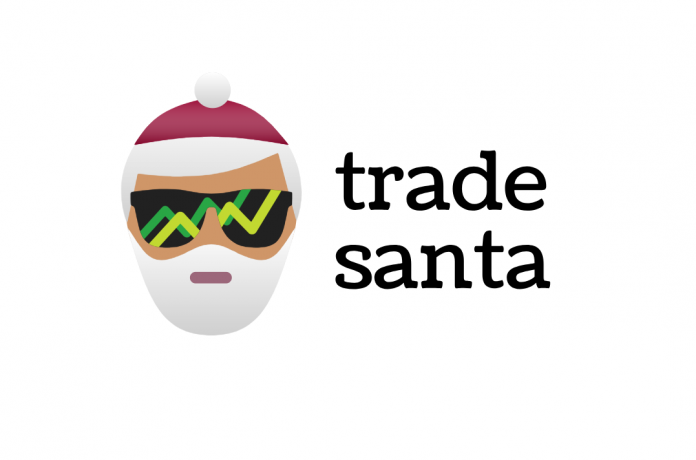 A cloud software with a Christmas-like name Trade Santa argues crypto-holders have the opportunity to benefit from crypto-market fluctuations by means of automated trading.
Trade Santa is a cloud platform that enables crypto-holders to automate their trading on exchanges. They claim its software automates simple strategies relied upon by thousands of traders around the world, and the company hopes to ensure capitalizing on fluctuations in cryptocurrencies doesn't need to be a full-time job. Users can accelerate the trading process as bots are able to simultaneously track market shifts for unlimited trading pairs and place hundreds times more orders compared to manual trading.
Besides it allows the user to trade 24/7 without making it a full-time job and without fear of missing on a trade while away from computer.
How easy is it to set up and use the platform?
Trade Santa claims it takes no longer than 10 minutes to set up a bot with them and customize desirable settings such as pairings and profit targets. In order to make the configuration process clear and understandable for everyone, detailed tutorials, both video and written, are also provided. If users do not want to spend time on customization, they can use already created templates for a quick setup.
As far as we can also judge by Trade Santa official Telegram chat users confirm that the simplicity and user-friendliness of the platform is one of their strengths.
While using the bot users are able to track their progress and see accrued profit in a single dashboard that shows deals in process, total balance on all connected exchanges in Bitcoin, the USDT/BTC exchange rate, calculated profit and profit analysis. Moreover, users can monitor the performance of each trading bot via Telegram notifications as Trade Santa has a Telegram bot for it.
The platform also gathers statistics of the most successful pairs traded by the users in the last 24 hours, as well as shows exchange rates on each of the supported exchanges over the following periods of time: over the past 24 hours, over twelve, six or even 3 hours.
Strategies
Trade Santa users are able to perform long and short strategies simultaneously if they so wish. Technical indicators enable the bot to open deals at optimal moments to maximize potential profitability.
Trade Santa says it has protections in place should automated trades not go to plan. Extra orders involve a bot buying a specified number of tokens to compensate for unexpected shifts in the market and move take profit orders accordingly. Here is how it works in a bit more detail.
After launching the bot will execute the first order, then set several extra orders with specified steps and take profit according to the user's settings. If the market goes as user's strategy (long or short) intends, the bot will execute take profit. If not, then extra orders will be executed, making it possible to get desired take profit with a smaller price change in the future.
Exchanges
At present, the Santa Bot supports four exchanges, including Binance, Bittrex, Bitfinex and HitBTC, and allows its users to trade unlimited number of bots and trading pairs on this exchanges.
A bot's ability to trade is delivered through API keys from supported crypto exchanges, and the platform says this means it cannot access user funds or withdraw them without permission.
Support and Community
Trade Santa has its own Telegram community and a live chat service where Santa's Helper  provides support service at any time of day and night. Judging by their chat many users have already expressed satisfaction with the prompt feedback from Santa's team. What is more, the team seems to really listen to their community and takes into account users' suggestions about new features and interface improvements. All the links, including YouTube and Telegram, can be found on the website.
How much does it cost?
As Trade Santa is gaining momentum in the crypto community, at the moment of publishing this press-release, the platform remains free. Trade Santa's team says they will make an announcement one month ahead of the transition from free to paid service.
---
Disclosure: This is a sponsored article and does not necessarily reflect the opinions or views held by any employees of NullTX. This is not investment, trading, or gambling advice. Always conduct your own independent research.
Image(s): Shutterstock.com