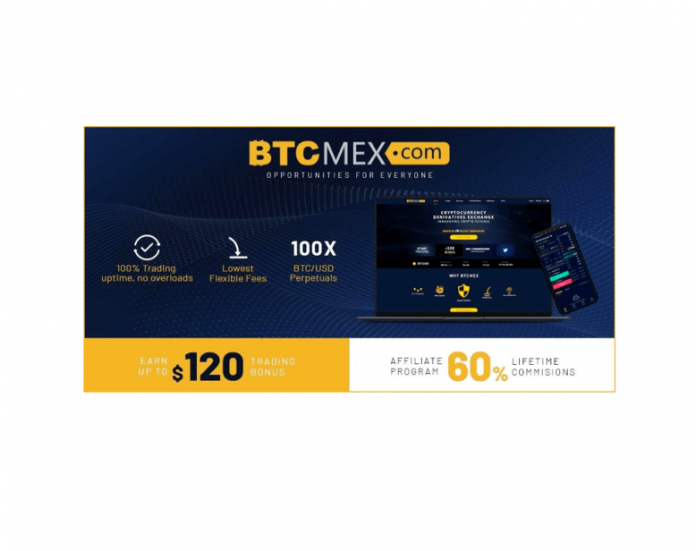 In today's market, gaining traction for a crypto exchange is no easy feat. Platforms are a dime a dozen and volatile price swings can dissuade all but the most resilient of traders. As a result, many crypto enthusiasts do not wish to be directly exposed to these often sudden price movements. 
Derivatives exchanges like BTCMEX offer substantial liquidity, popular for those wanting to profit off Bitcoin, no matter where the price goes. Primarily designed for institutional traders, perpetual contracts from platforms like BTCMEX offer substantial liquidity from derivatives, to all levels of traders. BTCMEX is a great example of how a relatively new company can quickly gain traction, having achieved a daily trading volume of over $50 million, in only 6 months since launching.
Focusing on What Truly Matters
Several key factors matter when trading cryptocurrencies, either directly or through other vehicles. The speed at which trades can be executed is crucial. A speed like that of BTCMEX, at 100,000 transactions a second per trading pair, is a great benchmark by which a trading platform can be measured, and sits above many of its competitors. 
Additionally, the uptime of a trading engine is the key in cryptocurrency trading. Unlike in traditional markets, there are no business hours for crypto asset trading. BTCMEX guarantees 100% trading uptime through off-site system backups and HotFix. 
Finally, reducing latency is crucial to help traders maximize their profit. For BTCMEX, latency reduction is a core aspect. So much even that traders will experience a delay of roughly 1 millisecond, which is as much as a tenfold improvement over the current industry average. 
Catering to users all over the world requires multilingual support, and BTCMEX has a forum where up to eight different languages will soon be supported. Its customer support team also provides localized support on a 24/7 basis. This makes the platform more approachable for both new and advanced derivatives traders alike.
Anyone can Reap the Rewards
To make the platform even more appealing to every level of users, there is a substantial trading on offer for new users. Even if clients do not complete their Know-Your-Customer verification, they can still benefit. BTCMEX is offering a bonus of up to $120, split into several parts, and requires minimal effort from a user perspective. 
To really make its platform accessible to all, BTCMEX has one of the most lucrative affiliate programs. Direct referrals grant users up to 60% in commission. Sub-level affiliates bring in an extra 20%. Actively trading on this platform and bringing more users can quickly yield a nice Bitcoin balance. 
Embracing AI to Enhance Trading
BTCMEX has also stated that it fully intends to keep making incremental and large improvements to the platform, at every possible moment. The imminent introduction of AI to help improve trading strategies is quite an intriguing possibility. Many crypto trading platforms are not showing significant interest in AI, but In the financial world, it is quickly making its mark on a wide variety of services.
Having a crypto derivatives trading platform like BTCMEX embracing AI is a smart move, and sets a good example for the industry. It is a part of the company's desire to provide innovative solutions and enhance the trading experience.