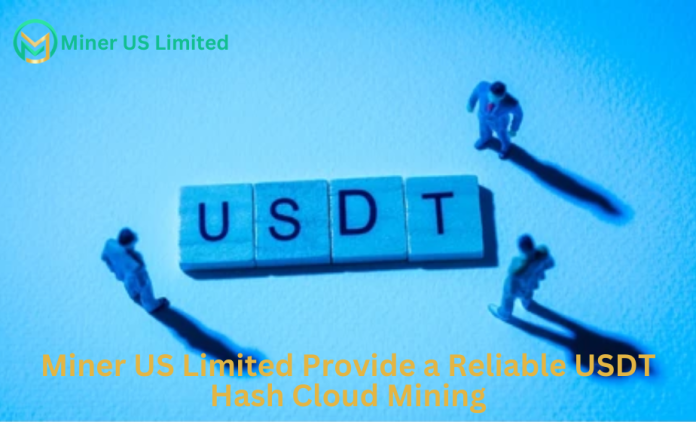 The market for cryptocurrencies and the technology behind blockchains has witnessed phenomenal expansion over the course of the past decade. In spite of the fact that the value is susceptible to significant swings due to the volatile nature of the sector, the total market cap is currently hovering around $843 billion. Although this may appear to be a sizable sum, analysts in the industry believe that there are still a great deal of unrealized potentials in this sector. Graves After conducting research into bitcoin investment trends and opportunities for a period of four years, David Gavin launched Miner US Limited in April 2019, making the company operational in the state of New York. The event that was being launched was hosted by Miner US Limited, the parent company of Miner US. Miner US began its business operations after making an initial investment of 50,000,000 USD, acquiring an extensive collection of legal paperwork, and obtaining a license that was approved by the New York State Government. Check out this brief video for an introduction to Miner US Limited if you would like more information about the company.
Miner US was founded with the intention of providing an alternate solution to the conventional dangers and limitations that are associated with investing in cryptocurrencies, blockchain technology, decentralized finance projects, and crypto securities. This is the mission of Miner US. This is exactly what Miner US hopes to accomplish with their efforts. The provision of a service is going to be the means by which this objective is going to be achieved. Miner US is a cloud mining provider that offers its services on a continuous basis for the purpose of mining cryptocurrencies that are based on USDT. They offer multi-algorithm cloud mining for a variety of cryptocurrencies by utilizing the most recent and cutting-edge technology available. Their open hash power market has been experiencing a reasonable amount of success ever since the organization was first established.
Why is Miner US the optimal choice for you?
The platform is supplemented by mobile applications, which provide users with access to the complete functionality of our services irrespective of where they are or what they are doing at any given time. Once the user has successfully completed the registration process, they will be credited with 10 USDT worth of hashing power as a welcome bonus for joining the network. Miner US offers plans that range from 150 days to exclusive lifetime plans, each of which can accommodate a different level of mining power in addition to offering a diverse selection of hash rate power. The plans are laid out in the table that can be found below.
| | | |
| --- | --- | --- |
| Level | Hash Rate (GH/s) | Daily Earning |
| VIP 1 | 0.00~999.99 USDT | 2.5% |
| VIP 2 | 1000.00~9999.99 USDT | 3% |
| VIP 3 | 10000.00~29999.99 USDT | 4% |
| VIP 4 | 30000.00~99999.99 USDT | 5% |
| VIP 5 | 100000.00~499999.99 USDT | 6% |
| SVIP | 500000.00~5999999.99 USDT | 10% |
How does the Miner US referral program function?
When an existing member of Miner US wants to invite a friend to join, they can send them an invitation code or a website link. Once your referral has signed up, you will be able to view their profile in the "My Team" area of your account. Then they will need to invest additional resources to get the required hash rate power. You are eligible for the commission dividend, which can range from 5% to 12% of the purchase price, only if the funds are spent on offline computing power.

The mission of Miner US Limited is to provide aficionados of blockchain technology and cryptocurrencies with risk-free investment options that produce substantial returns. By supplying goods and services that are related to mining, the company is pleased to be able to pass on the knowledge and expertise it has gained in the mining industry. The ownership of digital assets is held by millions of people all over the world, including over half of all adults in the United States. With the help of Miner US Limited, your concepts can become a reality.
You may acquire additional information about Miner US by going to the official website of the corporation and perusing the several pricing alternatives that are presented on that website. Go to the signup page if you would like to become a member of Miner US. Be sure to follow Miner US on all of its social media accounts and platforms to ensure that you are always up to speed with the latest information.
Disclosure: This is a paid sponsored article. Please do your research before buying any cryptocurrency or investing in any service.