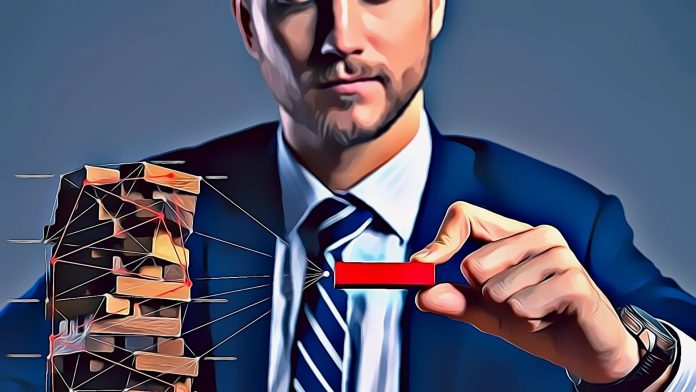 Insurance tokens provide protection against financial losses and cryptocurrency theft, making them an effective risk management tool for traders and investors. Insurance Tokens have a total market capitalization of $443,900,055 and a total trading volume of $6,006,915 in the last 24 hours.
Note: This List is sorted by their market capitalization from lowest to highest
Etherisc DIP Token (DIP)
Price Unit: $0.01854
Market Cap: $4,436,872
Distinct Features: The project's goals include democratizing access to reinsurance investments, enabling lower operational costs, increasing industry transparency, and improving the efficiency of insurance purchase and sale.
According to Etherisc, it is developing a platform for decentralized insurance applications. Decentralized insurance protocol designed to collectively build insurance products.
A technical, blockchain-based Framework named "GIF" serves as the foundation for the Etherisc platform. The term "Generic Insurance Framework" is abbreviated as "GIF." It is made out of open-source smart contracts that carry out standard lifecycle processes for insurance products and policies.
GIF therefore supports a variety of insurance options. GIF utilizes a blockchain, is multi-chain and multi-tenant capable, and runs on it.
Exchange:  DIP is currently trading live on MEXC, DODO (Ethereum), and Bancor Network.
inSure DeFi (SURE)
Price Unit: $0.002297
Market Cap: $59,860,461
Distinct Features: In order to secure and stabilize Crypto & DeFi portfolios, inSure DeFi offers insurance solutions for the crypto market.
Users can guarantee their cryptocurrency portfolio by purchasing SURE tokens with fiat currency or other cryptocurrencies in the community-based insurance ecosystem known as inSure DeFi.
With the use of insurance premiums, inSure is made to share the ownership risks associated with a liquidity pool of cryptocurrencies. Based on the price of SURE tokens on the market and the level of interest in insuring cryptocurrency portfolios in the community, we determine the amount of capital needed to back the risks at any given time.
A decentralized insurance ecosystem known as inSure DeFi is trusted by hundreds of members of the community to guard their cryptocurrency holdings against fraud, exchange closures, and sharp devaluations.
Exchange: SURE is currently trading live on PancakeSwap (V2), Bilaxy, STEX, and CEX.IO.
Wrapped NXM (WNXM)
Price Unit: $14.82
Market Cap: $42,971,608
Distinct Features: A bonding curve is used to calculate the token's price, and it takes into account both the mutual's current capital position as well as the amount of additional capital required to reliably pay all claims.
The NXM coin serves as the Nexus Mutual protocol's governance token. It is used to purchase insurance, cast a vote in governance elections, and take part in risk and claims evaluations. It should be noted that only Wrapped NXM (wNXM) tokens are open to free trading outside of the Nexus Mutual platform. Only the Nexus Mutual platform offers native NXM tokens.
Additionally, it serves as a symbol of ownership over the capital of the mutual and encourages capital investment. The value of NXM will rise together with the mutual's capital pool.
Staking with Nexus Mutual is more knowledge-based than with other DeFi systems, thus, only members who are willing to take the chance of losing their stake in the event of a successful claim should do so. It needs to be regarded as active staking as opposed to passive staking.
Exchange: WNXM is currently trading live on Binance, OKX, CoinW, Bitrue, and Bitget.
Disclosure: This is not trading or investment advice. Always do your research before buying any cryptocurrency or investing in any services.
Image Source: whyframeshot/123RF // Image Effects by Colorcinch