Of all the numerous areas where people seek out financial opportunities in Blockchain and cryptocurrencies, crypto trading is perhaps the most appealing to a wider mass of users.
All you have to do is take advantage of market movements and you too can become an overnight millionaire. Sadly, like all pitches that sound too good to be true, this one sounds that way for a reason, and that is because most people do not consider the full picture.
Yes, crypto trading can change your life, but it also comes with a host of challenges. There are tens of thousands of coins to get familiar with, terms that sound more intimidating than any other market, and a need for constant vigilance. 
In short, becoming a successful crypto trader requires an absolutely steep learning curve.
MyFunding.Network is a decentralized application on the Binance Smart Chain that seeks to eliminate most of these obstacles and help carve a clear path for crypto enthusiasts looking to achieve financial freedom through crypto trading, or more specifically, automated crypto trading.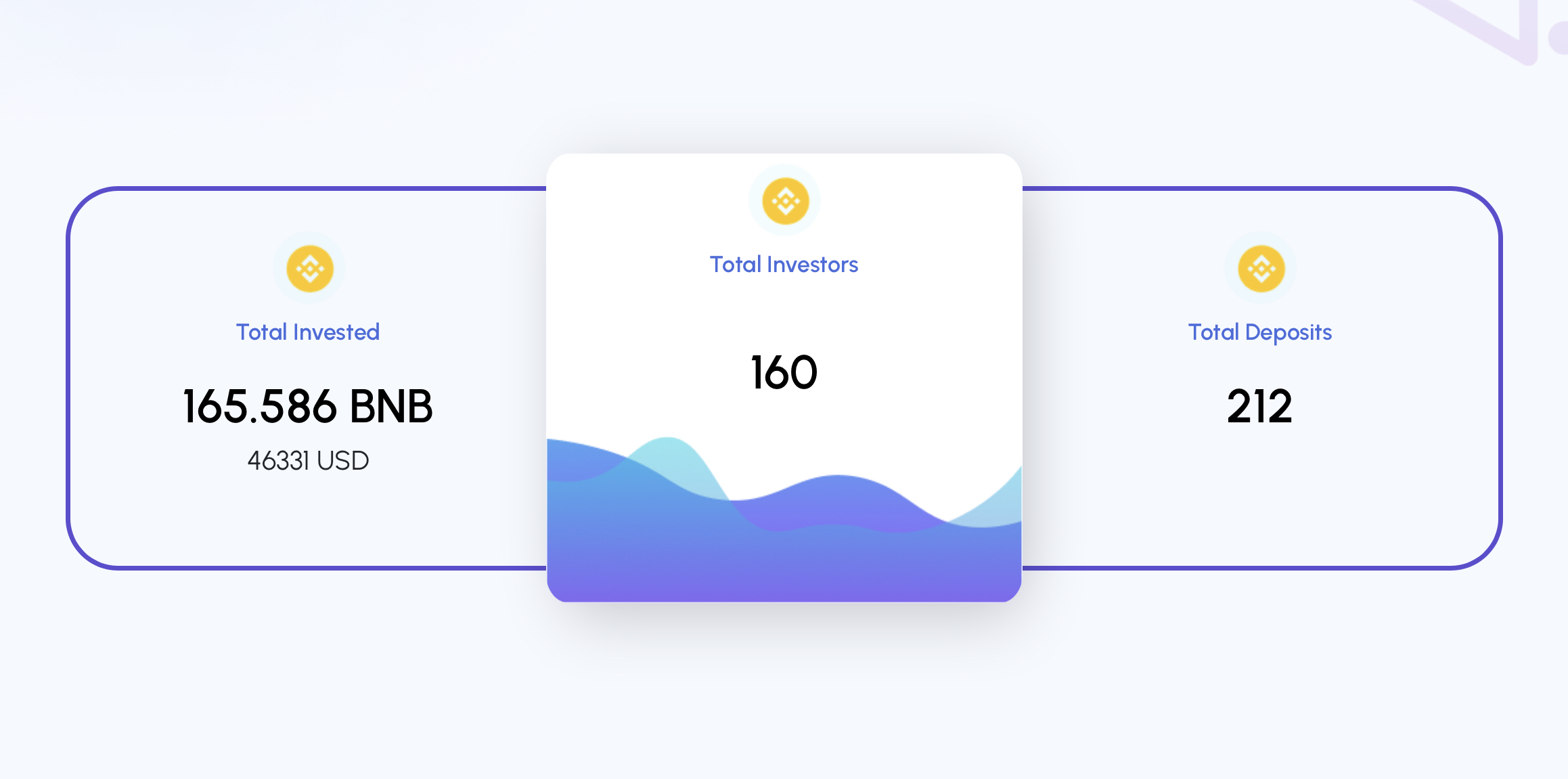 Automated Trading Benefits
Automated crypto trading is just like crypto trading, with the only difference being that instead of having to do all the work yourself, an advanced algorithm takes care of the bulk of the hard work for you.
Automated crypto trading has served as a breath of fresh air for crypto enthusiasts all over the world who, for some reason or another, were discouraged from entering into crypto trading due to the limitations highlighted earlier.
Thankfully, now even with newly developing technical knowledge, interested users can get started and make a living trading cryptocurrencies on a level playing field.
While MyFunding.Network is not the first automated crypto trading platform, it is fast becoming a trailblazer in the field thanks to its advanced algorithm, comprehensive features, and the absolute simplicity of its platform.
MyFunding.Network Features
Individuals looking to enter into the automated trading scene for the first time require a platform with clear and straightforward user interface built upon a backbone of solid algorithmical excellence. Incidentally, these are areas where MyFunding.Network thrives the most.
Simple activities such as deposits and withdrawals should not require complex steps to perform. Yet, most automated trading platforms fail in this regard. MyFunding.Network makes this process a lot simpler thanks to its integration as a dApp on the Binance Smart Chain network.
This way, all anyone needs to do to make a deposit or withdrawal is link their Metamask wallet or Trustwallet, and transfer their BNB coins. Additionally, users also have the option of making use of 113 other alternatives on mobile web browsers.
Withdrawals are just as easy, and can be carried out through the same channels.
Making the Most of the MyFunding.Network Experience
Users who have successfully made a deposit on the platform also have an opportunity to improve their earnings by taking advantage of the 5-level referral program.
The program entitles anyone to a share of deposits made by users they refer to on to the platform. All that is needed to take advantage is to copy the custom referral link available on the dashboard after the first deposit.
Subsequently, anyone who registers and makes a deposit using this link will trigger the system and, based on your current referral level, may result in you receiving as much as 5% of the total deposit.
Reputation and Community on MyFunding.Network
The simplicity of navigation on the MyFunding.Network is no surprise, seeing as the entire project was developed by the Oreca.Community team is known for the simplicity and elegance of their blockchain projects.
Traders who wish to learn more about the team and the platform as a whole may do so by joining the Telegram channel via the link below:

Additional Links:
Disclosure: This is a sponsored article, please do your research before buying any cryptocurrency or investing in any service.