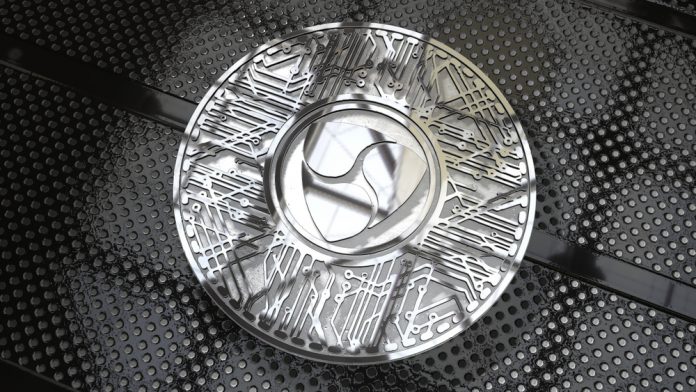 As is always the case in the cryptocurrency world, the markets will shift into a higher gear on a dime. Today is no different in this regard, as the top markets have all turned bullish out of the blue once again. A very positive trend, especially for those who like to keep an eye on the NEM price. This altcoin is going through a rough patch right now, yet its price chart shows different momentum.
NEM Price Shifts Into High Gear
It is always good to see the crypto markets flourish, especially during these weekends. Earlier weekends have displayed very bearish trends first and foremost, yet this one seems to be something else entirely. A lot of traders will be happy with how things are going right now. Especially NEM holders have been waiting to see the altcoin reach $0,05 again. So far, the currency is on track to do so.
To put this in perspective, the most recent NEM price surge notes a 6.1% gain in USD value and a 3% increase in XEM/BTC. Because of these gains, one XEM is valued at $0.046 or 1,138 Satoshi. All of these signs seem to indicate there is a lot of bullish momentum brewing. Most of this excitement stems from Bitcoin's ongoing rise in value, though.
When looking at the current price chart, it is evident there has been a very solid gain. Although this is the chart of this morning, and not the current one, the weekly trend has been bullish all along. Even the most recent setback yesterday failed to disrupt the trend, which seems to indicate this may be the beginning of an extended price run.
#NEM
なんか最近右肩上がりだな。 pic.twitter.com/iX88HQEOMZ

— 仔ジャックラッセル (@ko_JackRussell) February 23, 2019
XEM Hodl, on the other hand, sees this as the beginning of the major bull run. While this user clearly expects XEM to hit $1 at some point in the future, the altcoin would need a 20-fold increase in value to reach that level. Not impossible by any means, although it will require a lot more bullish pressure on Bitcoin to make something like that happen.
$xem starting pic.twitter.com/KxgFk96RDW

— $Xem hodl [ 1$] (@HodlXem) February 23, 2019
Most of this current momentum seems to originate from the Japanese markets. That is not necessarily a big surprise, as XEM is a Japanese crypto project which is primarily traded across the Japanese exchanges. For the time being, there is a lot of positivity to go around, although this bullish run can easily be negated if Bitcoin goes into sideways trading once again.
NEMつよい✋
やはりチャートが良いカタチ✋#XEM#NEM pic.twitter.com/WIUUClvV2O

— デスさん (@sakafinsan) February 23, 2019
All of these market signals seem to confirm today will be a good day for all cryptocurrencies, tokens, and digital assets. NEM will not be an exception in this regard, which will please most of its holders and traders. After a rough period involving the Coincheck hack and a few other kerfuffles with the NEM Foundation, things have begun looking up again for the New Economy Movement project.
---
Disclaimer: This is not trading or investment advice. The above article is for entertainment and education purposes only. Please do your own research before purchasing or investing into any cryptocurrency.
Image(s): Shutterstock.com