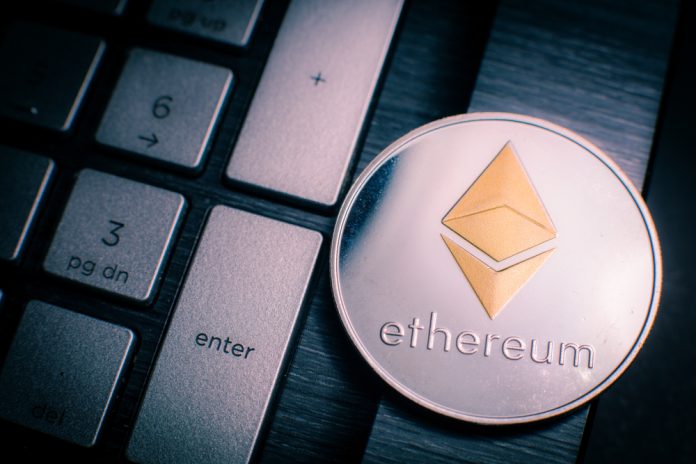 There is a lot of intriguing crypto market momentum taking place right now. While nearly all top markets are in the green again, few of them are as bullish as Ethereum. Right now, it seems the Ethereum price could hit $160 without too many problems. With the upcoming Constantinople fork in sight, the coming days will undoubtedly get interesting.
Ethereum Price Shoots up Like a Rocket
For a lot of altcoin projects, delaying a key protocol upgrade can spell disaster. It seemed as if Ethereum's delayed fork would pose its own set of problems, although that eventually did not last all that long. While some traders were dismayed, the price has rebounded sharply ever since. As the actual fork draws near at this time, the value per ETH is surging once again.
To put this in perspective, Ethereum has turned bullish when Bitcoin did so this afternoon. However, the Ethereum price has risen by over 5.6% in USD value, which is a lot steeper than BTC. With a current price tag of $157.44, or 0.0382 BTC, things are looking very good for this popular token. Its overall trading volume is equally impressive, with $4.24bn in trades.
On social media, there is a lot of ETH-related talk right now. Most people are interested in the Constantinople fork and how it will affect the ETH value over the next week or so. Airdrop Daily Updates heavily shills ETH because of this fork, although these kinds of messages will undoubtedly have an adverse effect sooner or later.
Buy ETHEREUM NOW OR HOLD! HARD FORK IS COMING.HAHA#Bitcoin #Ethereum #airdrop #token #eth #btc

— Airdrop Daily Updates (@AirdropDailyUp) February 23, 2019
Seba, on the other hand, isn't too sure Constantinople will yield a positive shift in ETH value. In fact, this user is convinced a major dump will occur once the fork goes live. There is this trend in crypto where holders buy the rumor and sell when the news is confirmed. History may very well repeat itself in that regard, although one never knows how things will play out.
I suspect there is a BIG #Ethereum dump incoming after #Constantinople. Buy the rumor, sell the news. Brace yourselves. pic.twitter.com/2Hxr7Hj4og

— Seba (@4themininoob) February 23, 2019
Turkish traders are also keeping a close eye on the current market trend, which is only to be expected. Some users had high hopes for a pullback before this most recent uptrend, alas they missed out on that opportunity. For Ethereum as a whole, it is a good trend, albeit that doesn't necessarily mean there will be no further dips in the next few days.
I was waiting for a pullback before the final rally but it's cool anyways. Got longs since ~125$ on $ETH and ~3650$ on $BTC. Alsodropped a penny at the beginning of recent moves, let's hope it'll grow… But on the other hand I won't risk much here.#btc #bitcoin #eth #ethereum

— $$$CryptoRocco$$$ (@Crypt0_R0cc0) February 23, 2019
For the time being, there is plenty of bullish momentum affecting Ethereum and all other markets. That in itself only further confirms this weekend is very different from those over the past eleven months. A bullish signal has been sent to everyone, although there are still plenty of traders looking to cash out any and all profits they can whenever the opportunity arises. As such, anything remains up in the air, for the time being.
---
Disclaimer: This is not trading or investment advice. The above article is for entertainment and education purposes only. Please do your own research before purchasing or investing into any cryptocurrency.
Image(s): Shutterstock.com