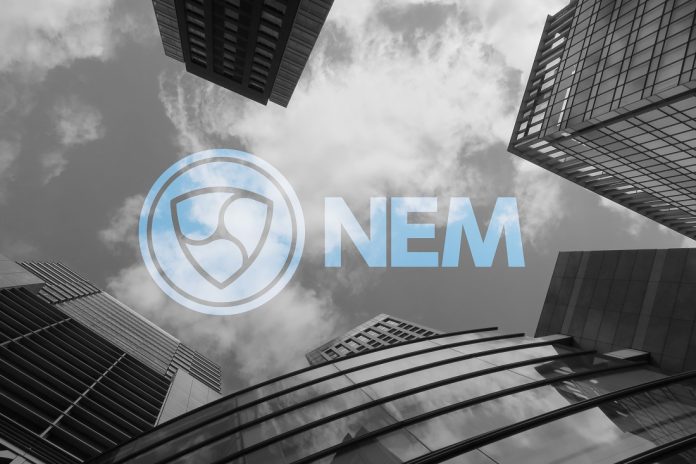 This week is already off to a good start for a few alternative cryptocurrencies. While most people have kept tabs on the top altcoins and some lower-cap altcoins, this week may very well be all about NEM. Its value has risen above $0.1 again, and it seems the trend is only gathering more momentum as time progresses.
NEM Price Makes a Strong Move
It doesn't happen all that often most altcoins can still note gains when a new week comes around. The transition from the weekend into a new week is usually accompanied by a wave of red across all cryptocurrency markets. In the case of NEM, things are looking pretty solid right now, as its value has surpassed $0.1 again without too much resistance.
This recent gain materializes in the form of a 5% nudge in the USD and BTC department. While it is isn't uncommon for altcoins to gain on Bitcoin on a semi-regular basis, those gains hardly remain in place for an extended period of time. This particular NEM trend is a bit different, by the look of things, although it doesn't necessarily have the necessary trading volume to sustain this upward momentum for long.
There are some peculiar developments involving NEM in the past few days. One of the more intriguing bits of news comes in the form of an active partnership with CloakCoin. It is always interesting to see altcoins join forces these days, as there is a good chance projects will not remain relevant if they attempt to go at things alone.
CLOAKCOIN PARTNERED WITH NEM AND IS A MEMBER OF THE NEW ECOSYSTEMhttps://t.co/qw4yqd1vst@CloakCoin #cloakcoin @NEMofficial #nem #xem #cloak #blockchain #cryptocurrency #partnership #crypto pic.twitter.com/y9iHrzEdtf

— Crypto Central (@CentralCrypto) October 22, 2018
Furthermore, the NEM team has set up a blockchain hub in the city of Melbourne, Australia. Unlike what some people might think, Australia is still a pretty big region when it comes to both cryptocurrency and blockchain these days, primarily because of relatively lenient regulatory measures. How this venture will pan out for NEM, remains to be determined, but it is a pretty bold move.
#NEM Blockchain Hub joins Stone & Chalk in Melbourne #stoneandchalk #blockchain #blockchainaustralia https://t.co/JmmZ1ecdQO

— Pernille Aggerholm (@Pernillecomms) October 22, 2018
A recent video documenting NEM Advisor Jeff McDonald explaining blockchain technology is also getting a fair bit of attention these days. Considering how this discussion took place in the Philippines, it is only normal there is some buzz regarding this development. The region is home to a lot of blockchain and cryptocurrency activity, and it appears these industries will continue to grow.
WATCH: #NEM Former VP and now Advisor Jeff McDonald explaining what #blockchain is resolving and how it can be used in businesses at the 44th Philippine Business Conference & Expo, organized by Philippine Chamber… https://t.co/XDXSXDvW82

— Emerson Fonseca (@CryptoFonzy) October 22, 2018
With all of this positive momentum in place, it seems evident the NEM price rise will not slow down just yet. Sustaining this value above $0.1 is never straightforward, as such levels are often psychological barriers for traders and speculators. The developments taking place behind the scenes seem to indicate there will be more growth to come in the coming months.
Image(s): Shutterstock.com