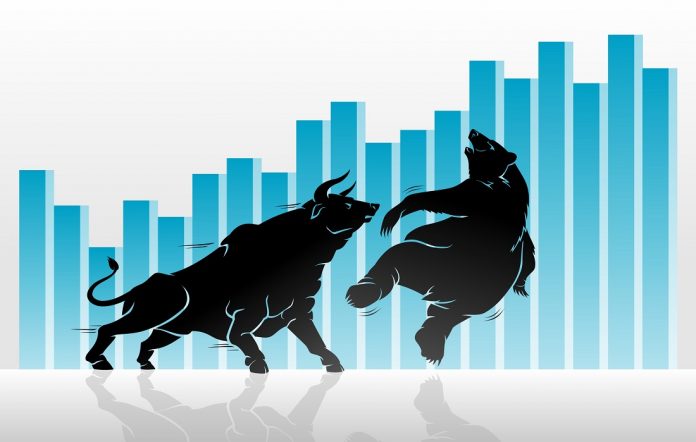 NEM (XEM) is a cryptocurrency focused on scalability and speed. It is popular in Japan as most if its trading volume comes from JPY markets. Recently, the NEM price exhibited close to a 10% rise as the launch of NEM's name service has been confirmed.
While most crypto markets are stagnant, the NEM bulls are pushing past the bears. At the time of writing, XEM is trading at $0.1. The market has been fighting with this level since mid August. The next resistance is the $0.12 level and there is strong support at $0.9.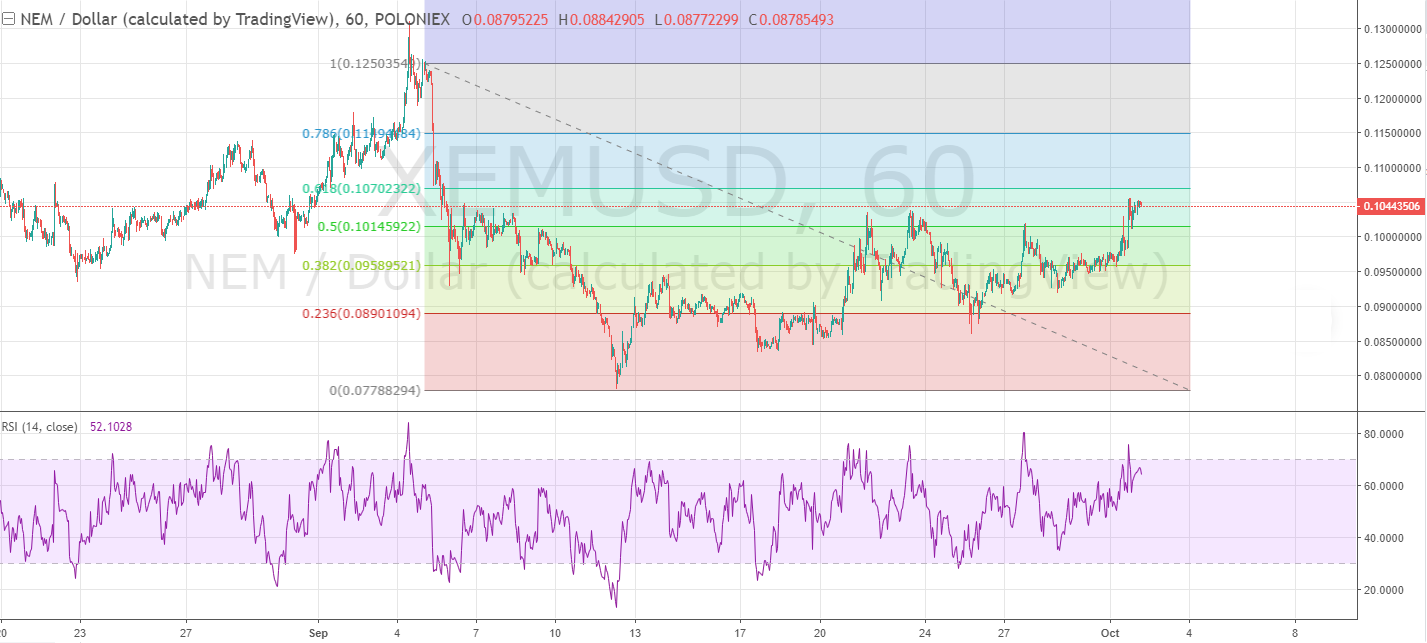 The above chart shows some key inflection points to watch for. Using Fibonacci retracements with the latest highs and lows, some price action is expected at the below levels:
Support at: $0.101, $0.095, and $0.089
Resistance at: $0.107, $0.115, and $0.125
What is NEM exactly?
If you are not familiar with NEM, think of it as a NEO / EOS / Ethereum competitor. It is both similar and different in what it offers. Unlike Ethereum, NEM does not offer smart contracts. It focuses on what's called Smart Assets, and offers a new consensus method – Proof of Importance. Furthermore, it has two blockchains, a private and a public one. This design creates a more secure development platform than traditional cryptocurrency ledgers.
Some recent developments for NEM include "PUBLISH", a blockchain-based publication software powered by the NEM ledger. This protocol aims to improve transparency in the publication industry by creating a decentralized editorial system. It also supports advertising using NEM's native assets as a source of revenue for publishers.
In other news, a new partnership was announced last week between X Motions Pictures (XMP) and CopyrightBank – a copyright registration platform running on NEM. The partnership will involve XMP registering movies on the NEM blockchain with the help of CopyrightBank.
Final Thoughts
While the XEM price may be down over 90% from its all time high in January of 2018, the NEM team has been working hard on developing new features and securing key partnerships. This is one of the reasons the crypto's market cap sits at a massive $940 million and the currency is ranked #17.
NEM is an extremely solid project with a working product. You can even launch an ICO on the platform in mere minutes. While it may get lost in the noise of other similar platforms like NEO, EOS, Ethereum, etc. It is a valuable project that is worth keeping a close eye on.
---
Disclaimer: This is not trading or investment advice. The above article is for entertainment and education purposes only. Please do your own research before purchasing any cryptocurrency.
Image(s): Shutterstock.com