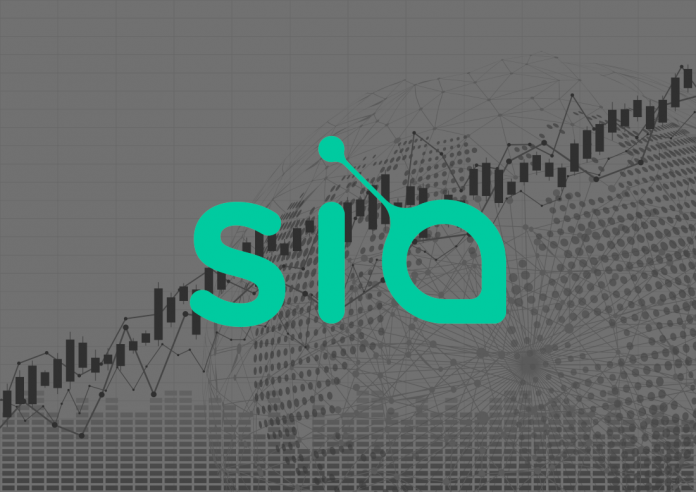 A lot of interesting price movement is happening outside of the cryptocurrency top 25. Whereas most of the top currencies are still in the red or slowly recovering, the Siacoin price is noting some strong gains. Although the current trend is anything but spectacular, it shows there is some good momentum forming.
Siacoin Price is on the Move Again
It has been a while since people last looked upon the Siacoin price and saw things were not looking half bad. Similar to most other currencies throughout 2018, Siacoin has not had the best of runs. That is only to be expected, as no altcoin, asset, or token has ever bucked the negative trend keeping Bitcoin in its grasp.
At its peak, one SC was valued at over $0.09. Today's value looks far less impressive, primarily because of the 85% decline in value this coin has noted. Recovering from this onslaught will need to happen one step at a time, although this most recent 5% jump shows things are not necessarily all that bad.
The reason for this current uptrend is not hard to find. The Siacoin developers have come up with a plan to put the ASIC mining concerns to rest once and for all. A new fork will be introduced to end this debate, effectively rendering all third-party ASICs virtually useless in the process. Devices built by the team itself will still be able to mine SC.
This is great! I respect any group willing to stand up to Bitmain and defend the integrity of their project and community. #Siacoin $SIA $BTC https://t.co/8K13EDos1y

— CryptoLuke (@crypto_luke) October 1, 2018
Looking at the Siacoin price prediction charts, it will be interesting to see what the future will hold for SC. After hitting several lows over the past few months, there is a chance the value might test several key resistance levels in the coming weeks. The first target will be the $0.0079 level, although that is still far away at this time.
#siacoin with increasing sentiment (determined with machine learning from posts about $sc). also added are technical top patterns (we generate them daily for all coins with automated algorithms). source: https://t.co/arkJOhJWw8 pic.twitter.com/XzyLzNqAbf

— Bittsanalytics (@bittsanalytics) October 1, 2018
Digital Ajit seems to echo these statements, though from a slightly different perspective. This trader is primarily interested in increasing his BTC stack by looking at the SC/BTC ratio. A proposed target of 145 to 165 Satoshi seems rather interesting, as it would result in a 50% increase. Not an unlikely target, although reaching it will take some time first and foremost.
Buy #Siacoin last stage otherwise rocket will fly to moon Buy 101 Satoshi First Target is 145 to a65 Satoshi buy buy buy

— Digital Ajit (@RealDigitalAjit) October 2, 2018
As is always the case in this industry, price momentum does not necessarily last all that long. For Siacoin, it is possible there may be some further gains on the horizon, although the lack of positive Bitcoin momentum might nip that outlook in the bud at an early stage.
Image(s): Shutterstock.com